MY FAVORITE SUPPLIES FOR AFRICAN VIOLETS
 (This blog uses affiliate links.  See my full disclosure HERE.)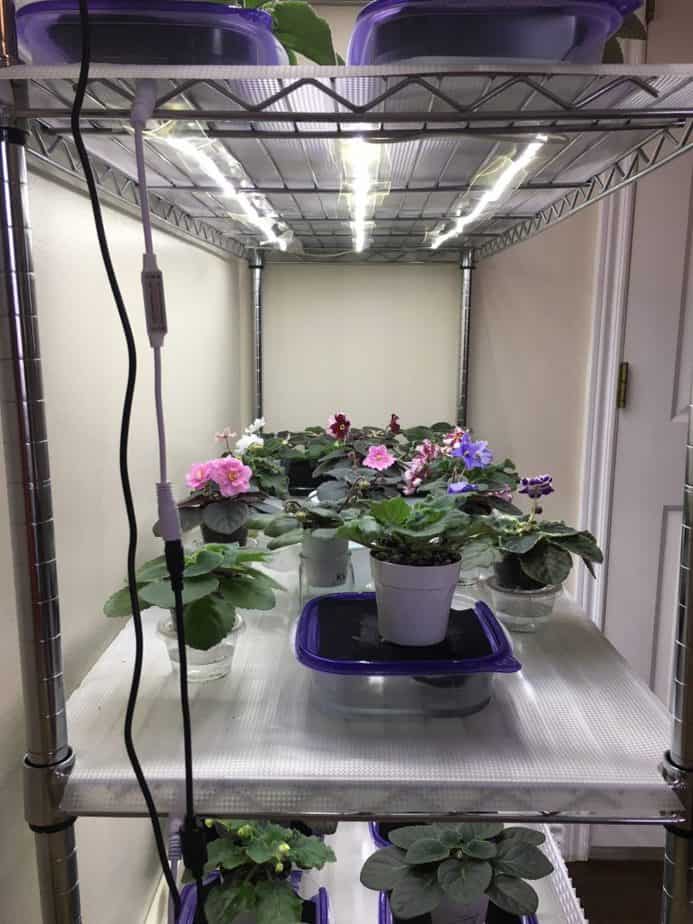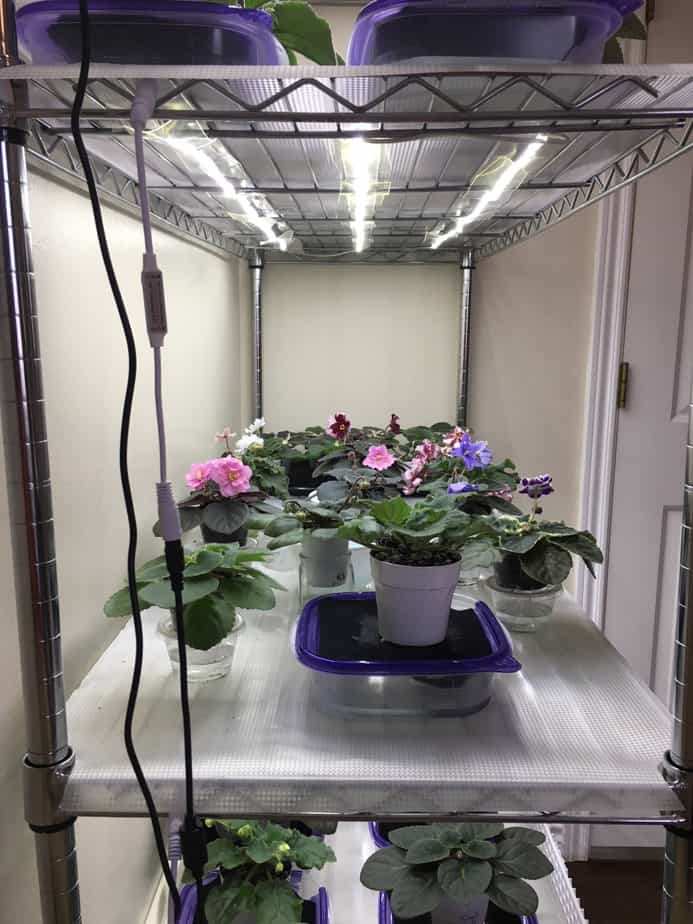 Check out my post How To Grow Plants with LED Lights.
What I Use:
LED Light Tape https://amzn.to/2GpyLwI
Dimmer  https://amzn.to/2J8DaC8
Power Supply https://amzn.to/2pUersx
Transparent Shelf Liner https://amzn.to/2Ie5ul6
Clear Gorilla Tape  https://amzn.to/2Ie5ul6
SOIL
Option 1 – The Cheaper Option
Sunshine Aggregate 4 is the potting mix I use on a regular basis.  My mix is a mix of 4 parts of the Sunshine Aggregate and 1 part of the perlite below.  You can probably get this soil and some perlite in your local hydroponics store.  Just make sure that there is no fertilizer is added to the perlite.
Sunshine Aggregate 4 – Click HERE!

Course Perlite – Click HERE!
Option 2 – The Easier Option
My friend Ken Muzalewski makes a pre-made wicking mix that is the best I have found!  You can find it at his ebay store HERE.
Fertilizer
My fertilizer of choice is Hunter's fertilizer which you can find here.  A close second is Optimara 14-12-14.  Use only 1/8 tsp of fertilizer in a gallon of water, although the directions say differently.  Violets are much happy with less fertilizer.
Pesticides
Marathon – This is a granular systemic insecticide that controls aphids, soil mealy bugs, fungus gnats, thrips, whitefly, and others. Marathon provides residual control for 12 weeks with a single application.  It can be top-dressed or mixed with soil.  Use 1/4 tsp for 3.5″ – 5″ pot and 1/8 teaspoon for a 3″ pot or smaller.  4 ounces is enough for 200 small pots or 100 4″ pots.  The cost for 4 ounces is $7.00.  Contact me at [email protected] to order.