When we moved into our house a year ago, I realized we would need a better solution to fill this large wall in our living room. A small TV stand wasn't going to cut it. I needed an entertainment center with some shelves so the space wouldn't look so barren.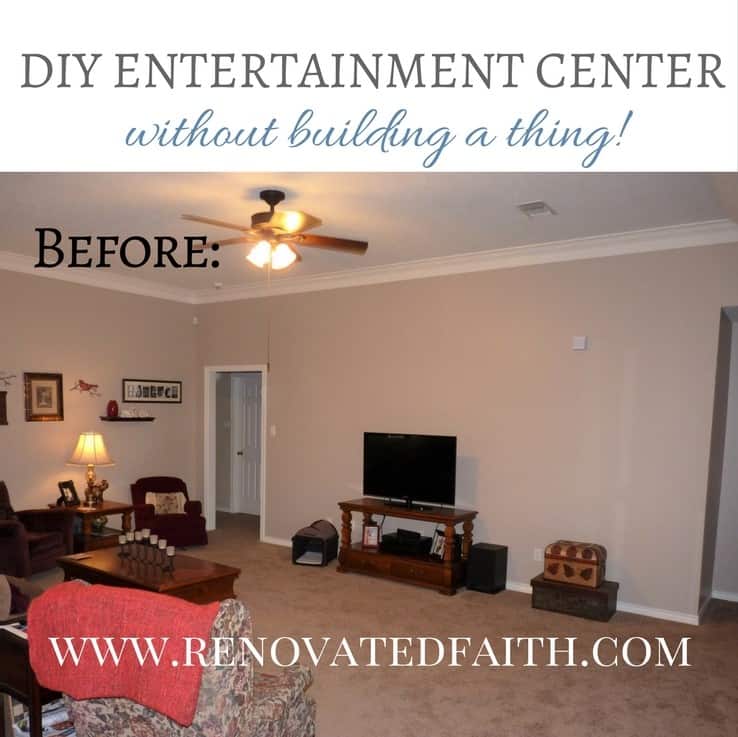 I looked at several media centers in furniture stores but they just weren't my style and most were a few thousand dollars. I needed a sleek, inexpensive solution to fill a large amount of wall space.
At one of the furniture stores, I stumbled upon this dresser in the "scratch and dent" section of the store. At the time I purchased the dresser, it went on clearance for $300, less than half the original price! It had a few scratches and one broken knob – I figured I've rehabed much worse!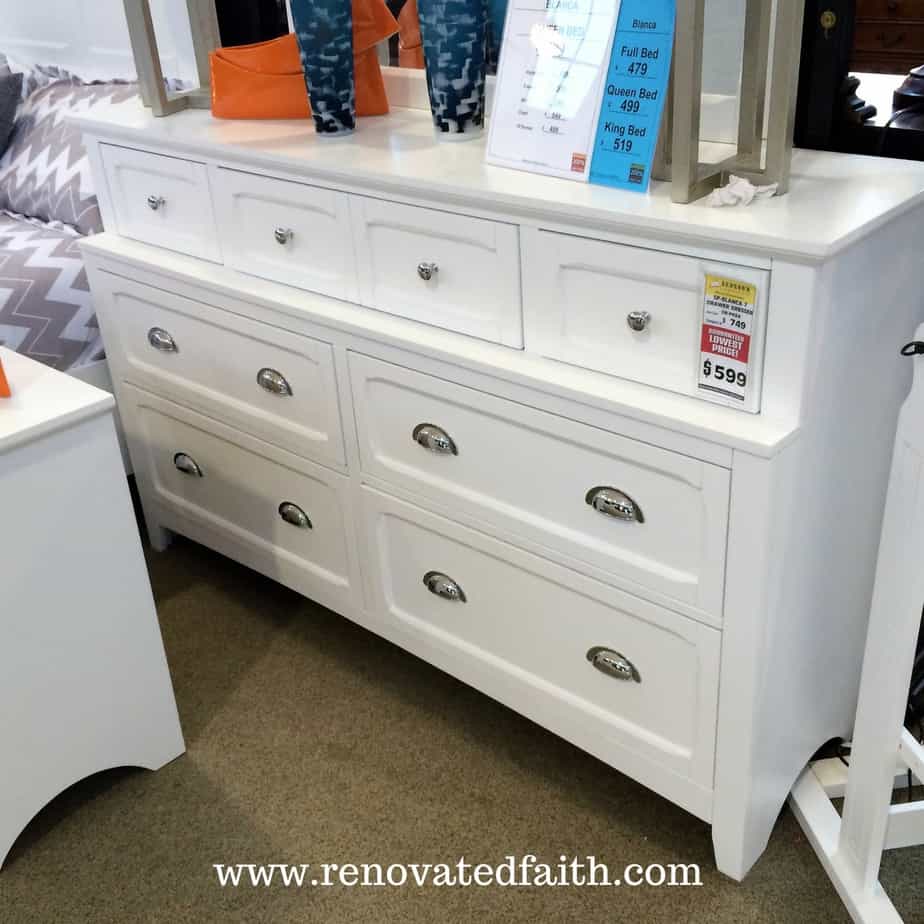 I realized I would need something on each end so I found these shelves at Target. I liked the way the molding and the legs were very similar to those on the dresser.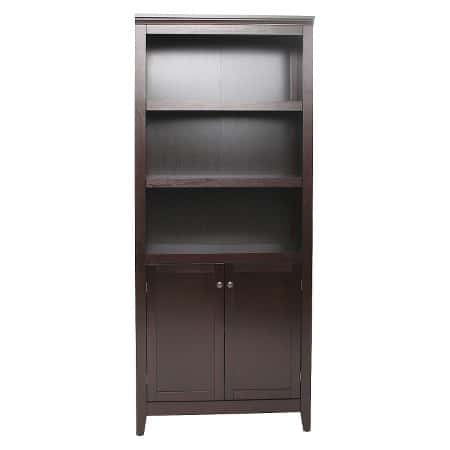 I have a deck of Behr paint swatches and found the color that best matched the white of the dresser. Who knew there could be so many shades of white?! I used that paint to touch up the scratches on the dresser and also paint the shelves. (I used Zinsser Bullseye 123 Primer before painting since the shelves were so dark.) This picture gives you an idea of what the shelves looked like with just one coat of primer. It really made all the difference!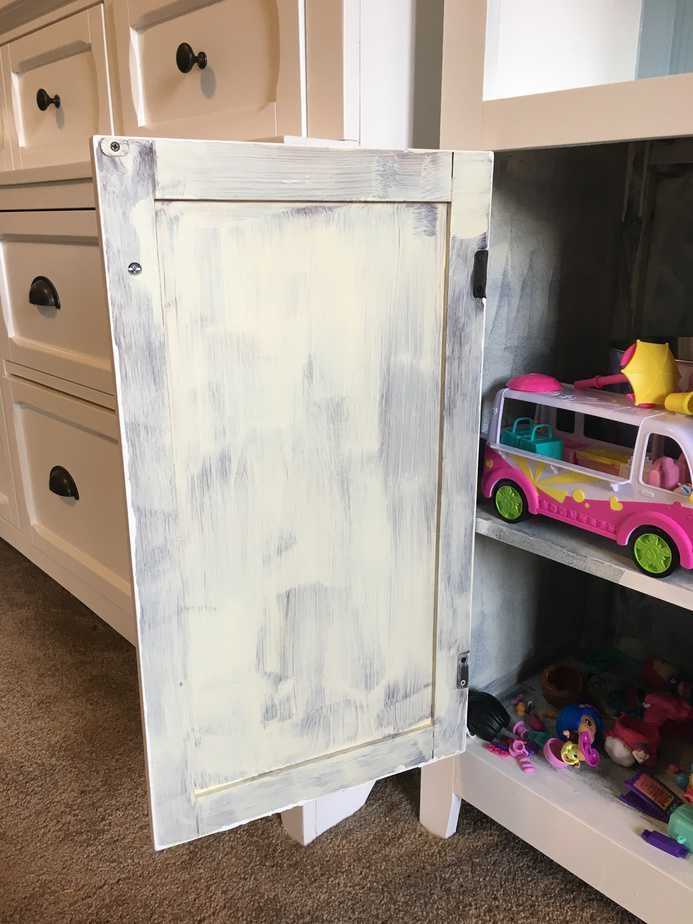 To help the bookcases and dresser to coordinate, I bought new knobs for both pieces. I spray painted the existing dresser pulls and new knobs in Rustoleum Universal in Iron Rubbed Bronze.
The back of the bookcases was laminate and it was pretty obvious because of the big seam down the middle. I decided to cover the backs in bead board wallpaper to give it added texture and character.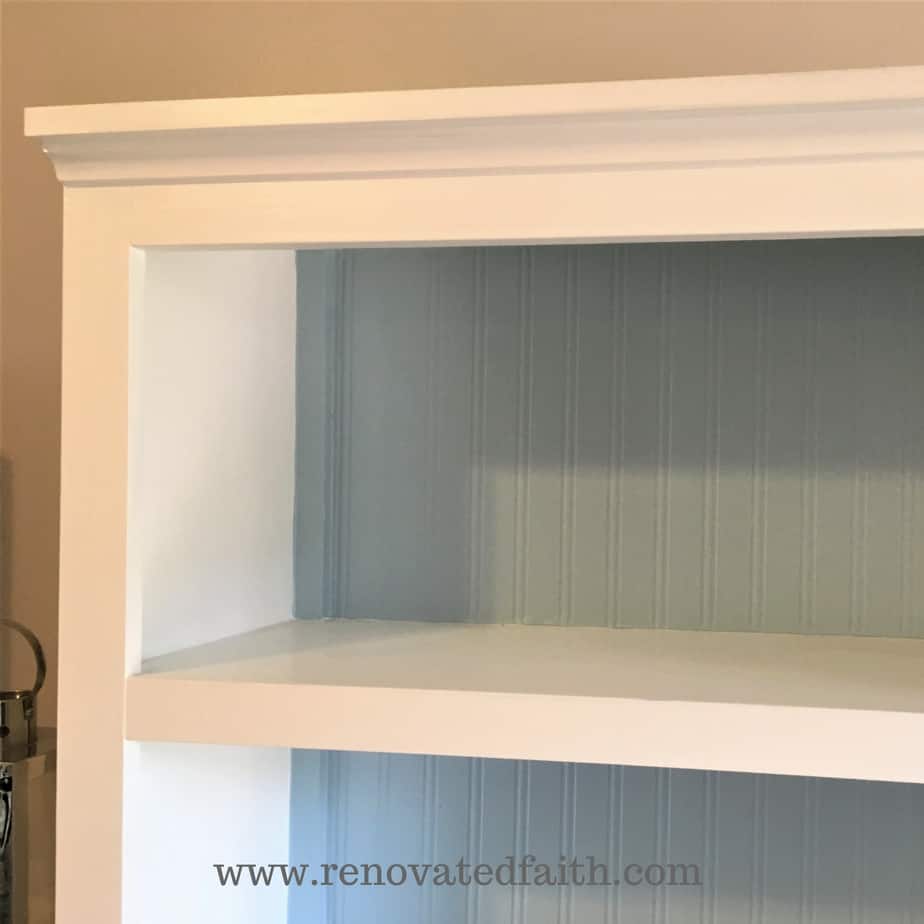 If you haven't used Martha Stewart's bead board wallpaper, it's a pretty great product. It looks identical to bead board and is very easy to install and paint. I wouldn't recommend it for super high-traffic areas like a mudroom by an entry door, but it is excellent anywhere else. (There's a bead board wallpaper tutorial to come!)
I decided to paint the wallpaper in Behr Sonata, the same color as the backing of my China Cabinet. This color coordinates really well with navy and it's one of my favorites!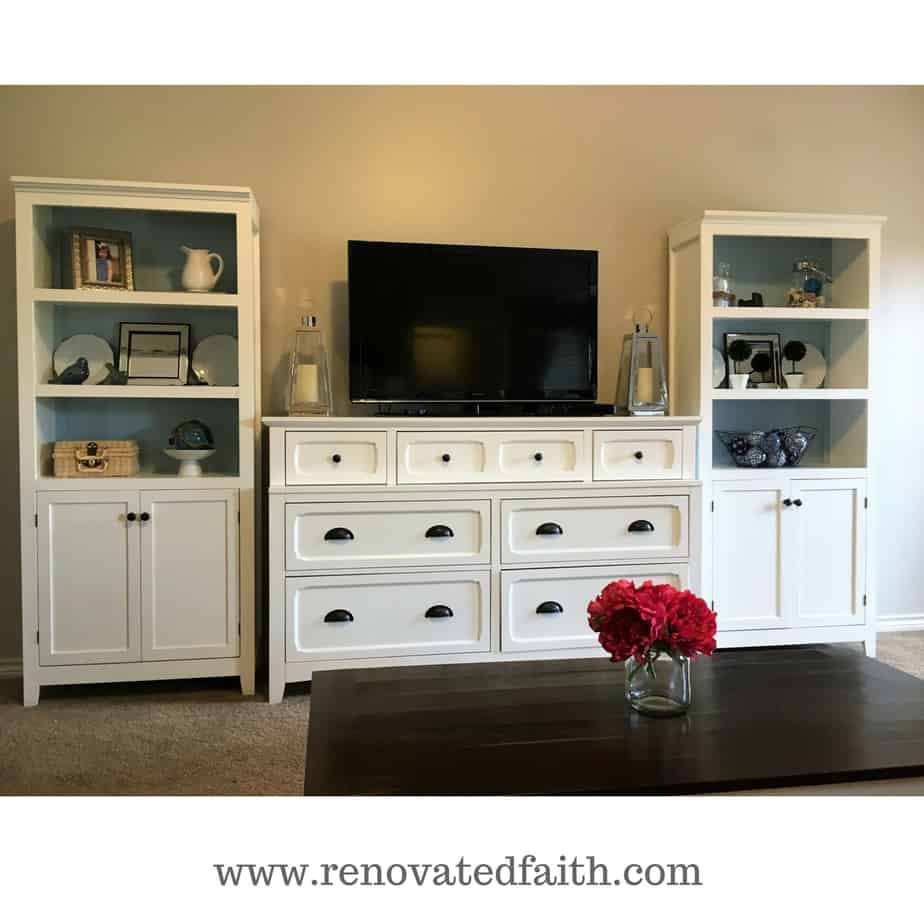 Next I had to decide how to fill my new shelves! The nice thing about bookcases is that you can easily change the feel of a room by how you accessorize them.
Now I guess I have more of a traditional, nautical feel but it would be super easy to change out a few items to give it another style.
My favorite accessory is this framed quote, something my late grandfather carried around in his wallet. My mother found it after he passed away: "Resolve to be tender with the young, compassionate with the aged, sympathetic with the striving, and tolerant of the weak and the wrong. Sometime in life you will have been all these."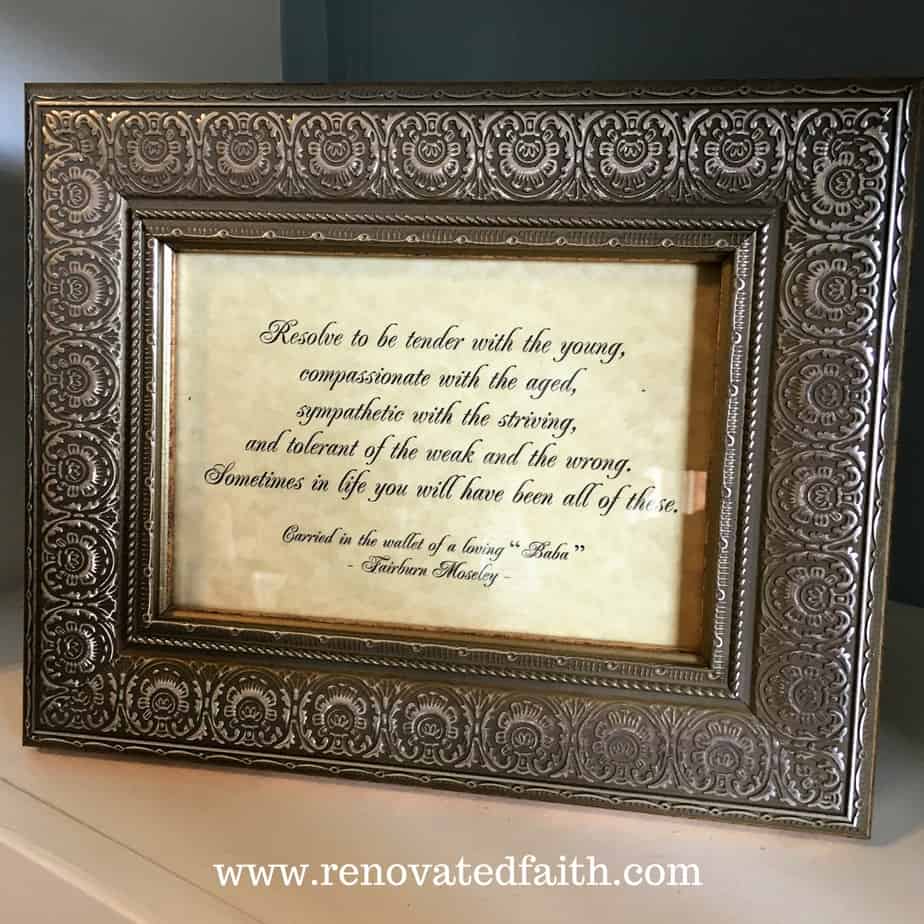 He was such an example of godly character and his life personified this saying as He was always kind and considered others as better than himself. So much I have learned from him has affected how I parent my daughter as I posted in Leaving a Legacy of Faith.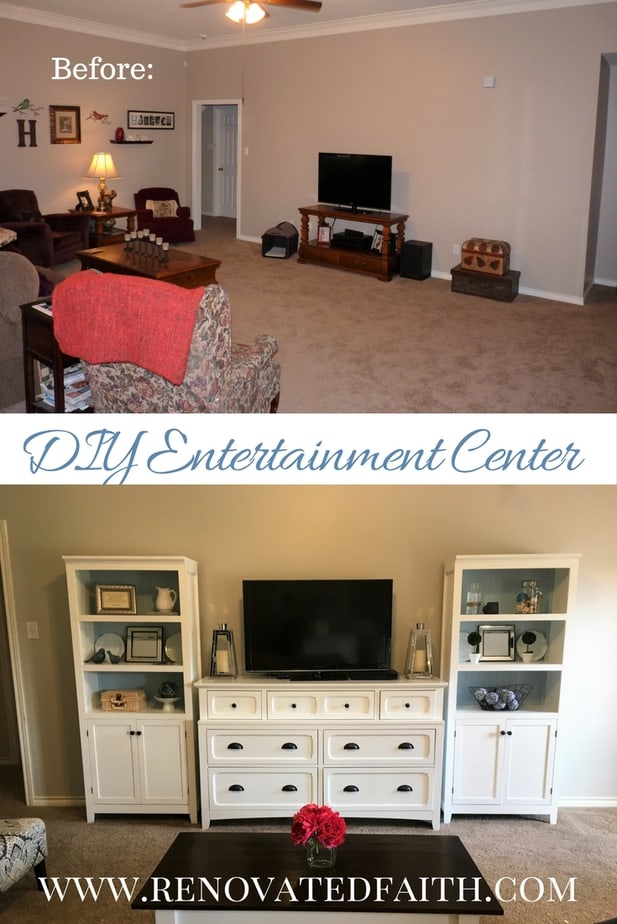 I'm very pleased with my "entertainment center". I was able to customize it specifically to my needs and the bead board wallpaper added some extra character and color. This was a fun project and a much better alternative than our little TV stand.
If you like this project you may also like:
Light and Airy Master Bathroom Makeover
DIY Faux Painted Sign Tutorial with 15 Free Scripture Printables
If you would like to receive my posts in your inbox once a week, subscribe HERE.
'Til Next Time,

*As usual, there are no affiliate links in this post.