Furniture transformations are more to me than just revamping a piece of furniture with paint. Yes, I take special care to prepare and paint the furniture in such a way to provide a durable and beautiful finish, but the process itself is so therapeutic to me. These curbside rejects often remind me of how far I've come and the true source of my restoration. In this post, I share about giving old furniture a modern makeover while sharing my favorite aspect of DIY furniture makeovers.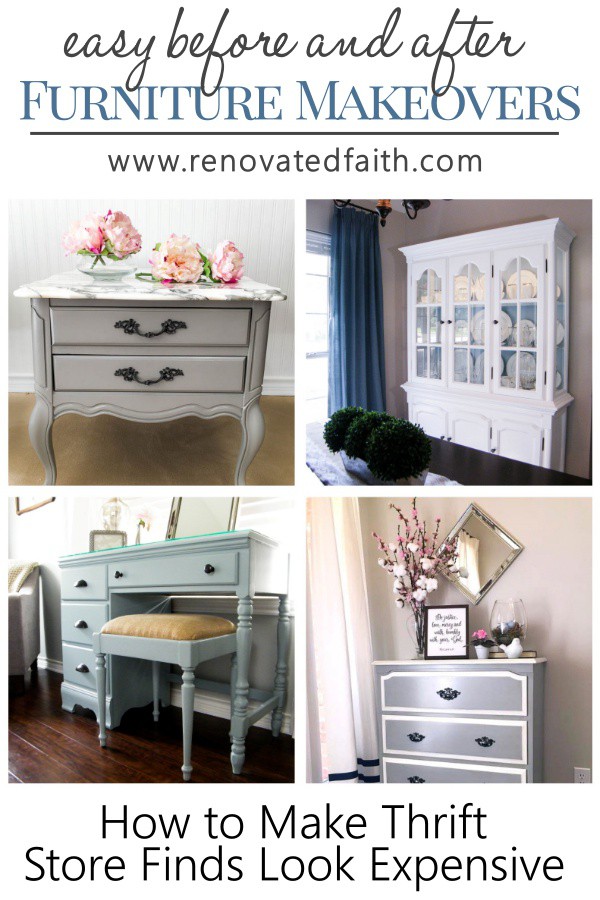 From a vanity to a rolltop desk and even marble side tables, there are a couple things they all have in common. Yes, they are all inexpensive furniture makeovers that give you the beautiful look of expensive furniture pieces for a fraction of the cost. But, I also see a lot of my own journey in these diy furniture transformations.
Whenever I rescue a piece furniture from the side of a road or old storage facility, I can't help but think about how God also rescued and saved me. Often these pieces are broken down, painted an odd color or are just outdated. At times, they smell and are covered in spider webs. But no matter how stinky or damaged a piece is, I like to wonder about it's history and imagine what it could one day become…
In John 4, we see Jesus making his way from Judea to Galilee. The shortest route was through Samaria but many Jews would take an alternate, much longer route to avoid being around Samaritans.
The Jews saw Samaritans as perpetually unclean and religious compromisers. In fact, many Jews had such a disdain and hatred for them that when Jesus' enemies wanted to insult Him, they called Him a "Samaritan".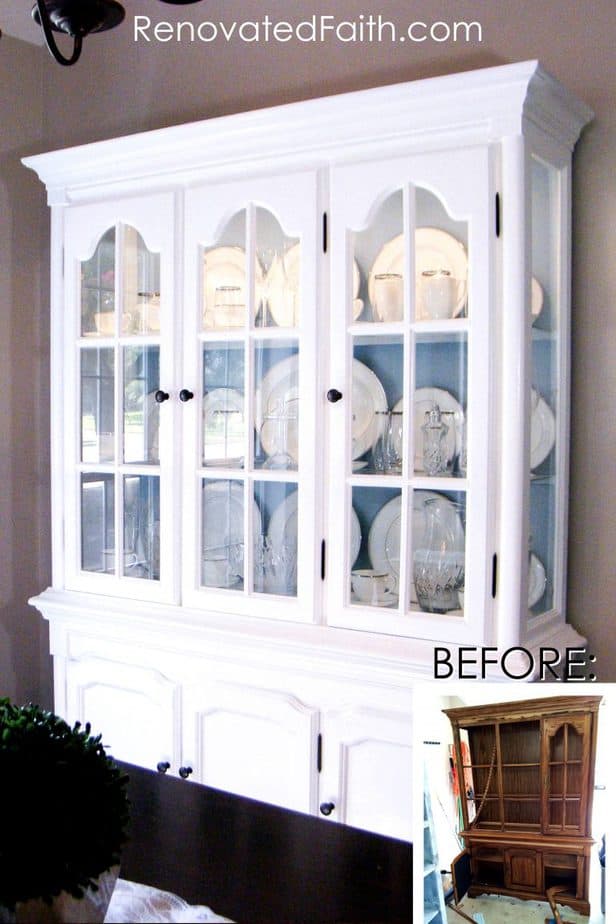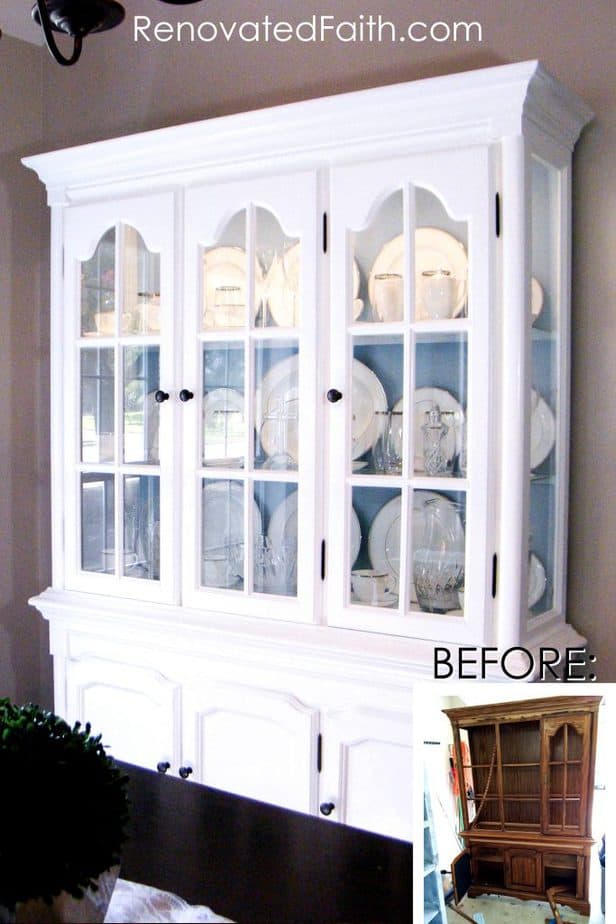 On that same day a Samaritan woman went to a well in Samaria to get water. Jesus approached her. It was rare for a Samaritan women to come to the well that time of day and culturally unacceptable for a woman to be alone in public. Scholars believe that perhaps she was seen as rejected in her community and knew others wanted to avoid her.
But Jesus does just the opposite. In those days, Jews were often prohibited to speak to strangers, to speak to women and were always prohibited from speaking to Samaritans. She already had three strikes against her.
In addition, she had a very questionable past…
But in spite of the cultural requirements that surrounded Him, Jesus sought her out. He purposely came through Samaria and went to the well, not to get water but to give this one woman the only thing that could satisfy her thirst.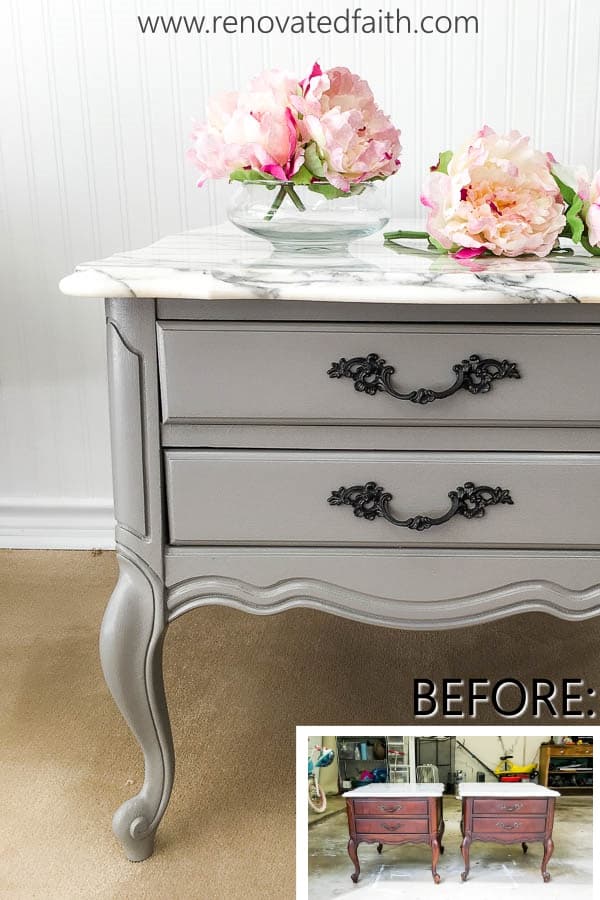 As they began to talk, Jesus described to her the living water that can only come through knowing the Father. At the time, the women thought he meant physical water but the Lord doesn't seek to only heal us physically but also spiritually.
Our greatest need is not just on the surface. When God reaches out to pull us from our brokenness and despair, He doesn't just bandage our wombs, but he makes us fully whole.
Jesus knew her story…every ugly detail. He knew of her sorted past, that she had lived a life of impropriety with several men but He still sought her out as one of His own.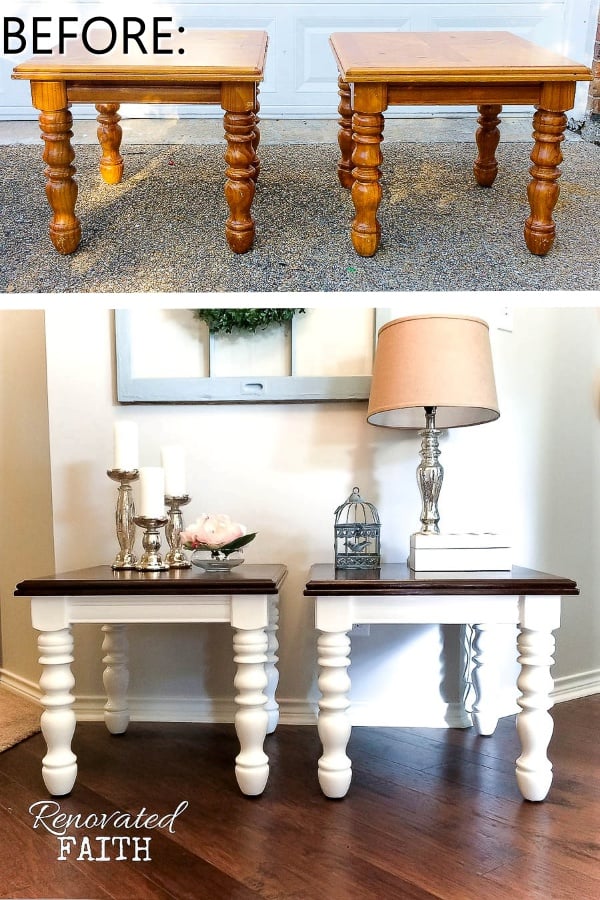 Like recovering a broken piece of furniture from a trash heap, Jesus sought her out. In the same way, Jesus pulls us from our state of despair. He fixes our hurts, sands our rough spots and makes us whole again. But he doesn't just make us a new version of our old selves. Instead, he makes over our hearts, giving us opportunity and capability to be who we were always created to be.
"Therefore, if anyone is in Christ, he is a new creation. The old has passed away; behold, the new has come." 2 Corinthians 5:17
Our Savior seeks us out. He chases us down. And in spite of our failures and shame, He will never ever leave one of His sheep behind. He actively seeks us out to give us new life in Him.
If you are struggling with feelings of rejection and shame, know that your heavenly Father loves you more than you can possibly comprehend. He wants you to take His hand and trust in Him, the only one that can give us
As someone who has struggled with feelings of rejection, know that there is on person who will never reject you. No matter your failures, not matter your struggles or your past, He will never let go of your hand.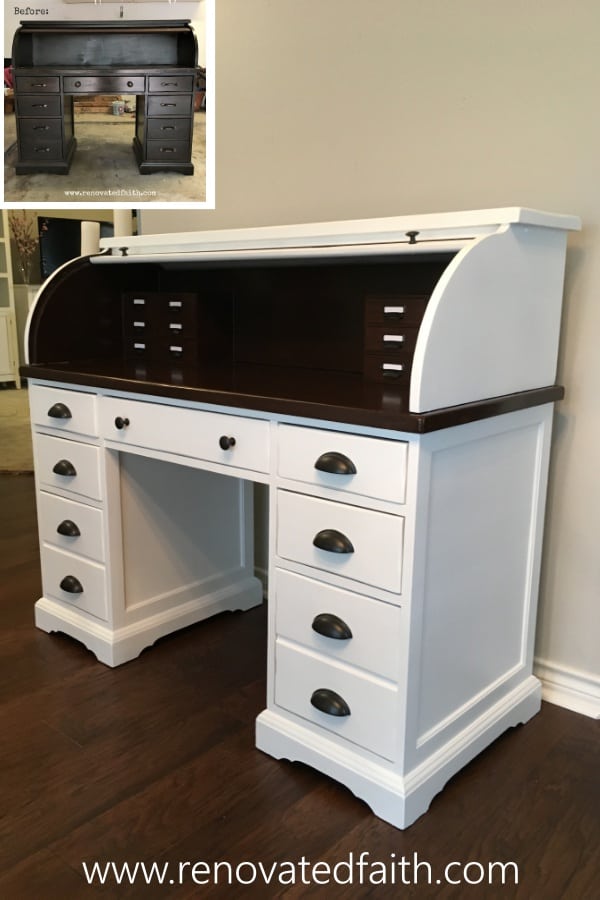 So many of the furniture pieces I've refinished, should have been thrown in the trash a lot time ago. They weren't worth my time, my effort and they cost me more than I could ever get in return.
Thankfully, regardless of what we may deserve or who has rejected us in the past, the only ONE who should have rejected us didn't. In Him, we can have new life and purpose, if we trust in Him.
If you are wanting more information about a relationship with Jesus Christ, please don't hesitate to contact me at [email protected]
If you want a fabulous resource on rejection and shame, you have to listen to podcast number 12 from Journeywomen. She is one of the podcasters I listed in my post Best Christian Podcasts for Women and the information in this episode was life-changing for me!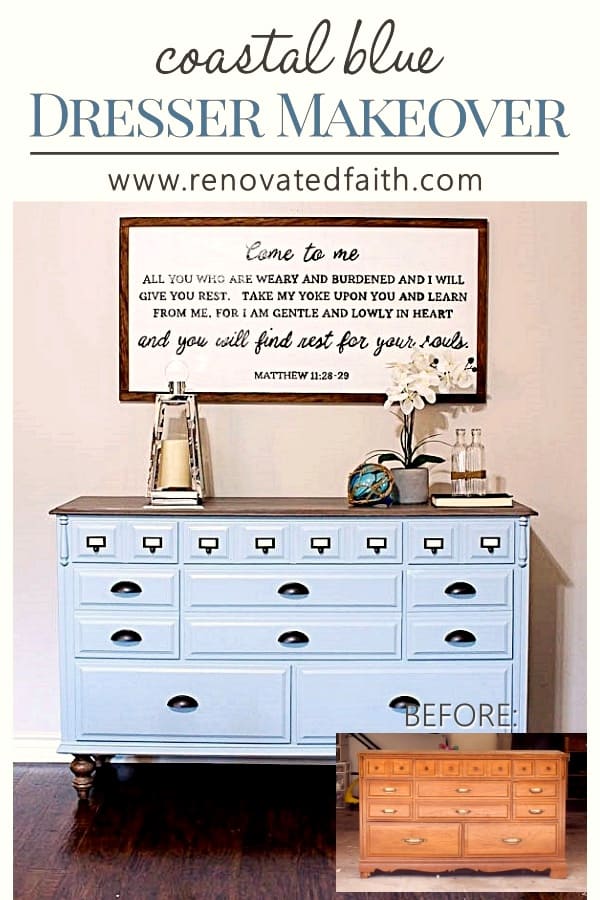 To see my blue dresser makeover with a diy driftwood finish click here.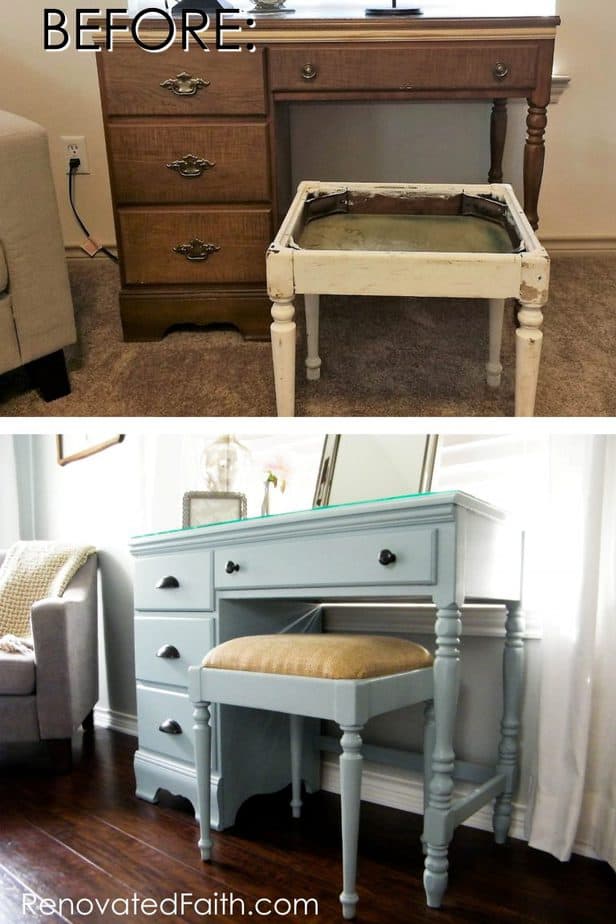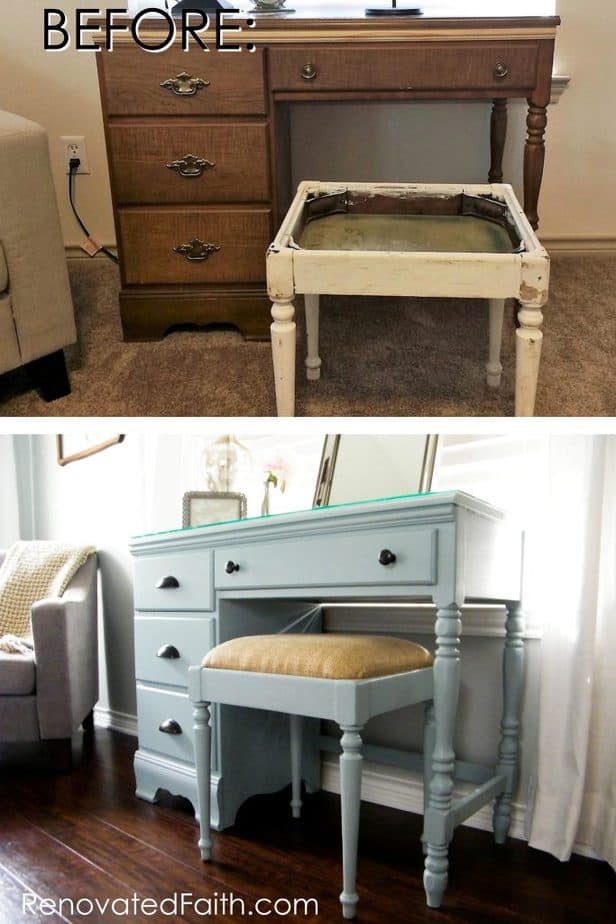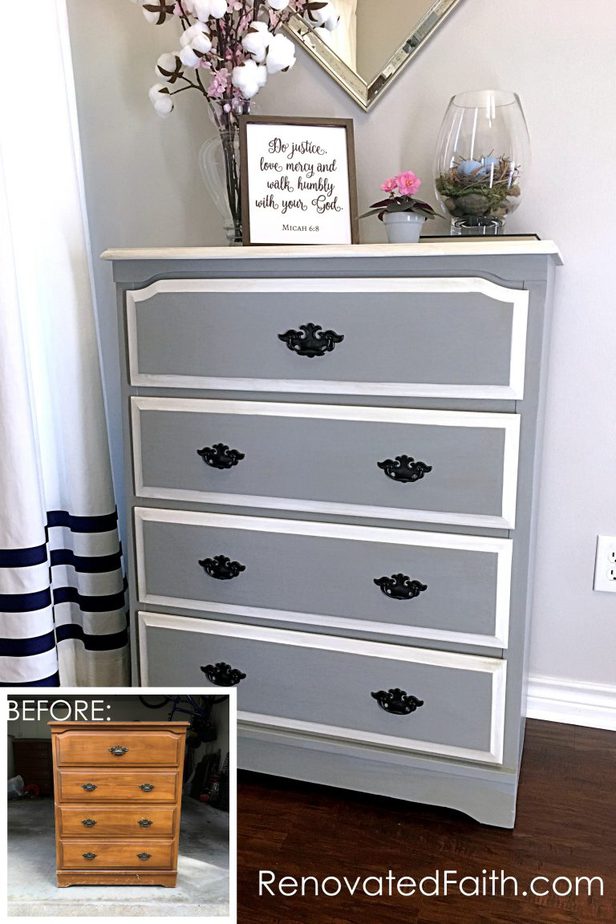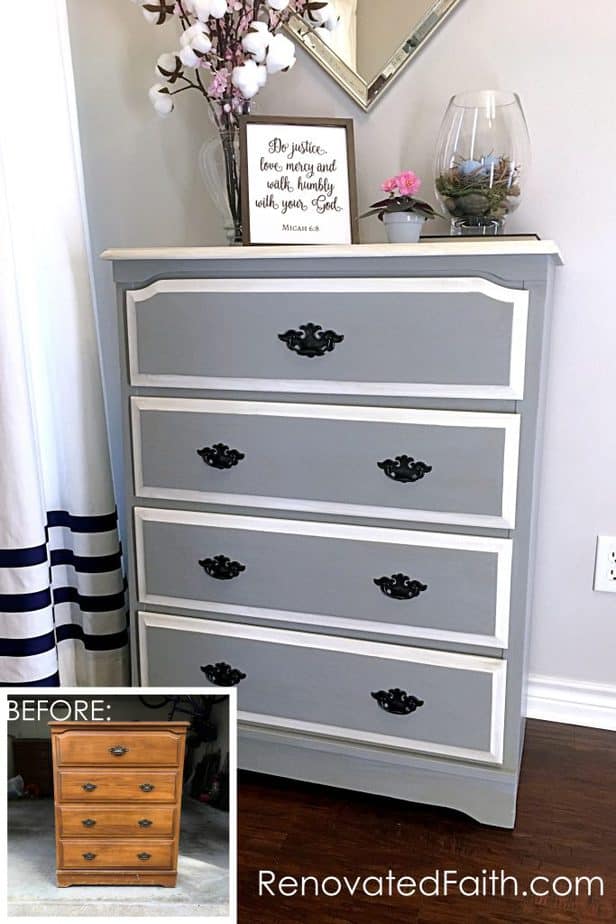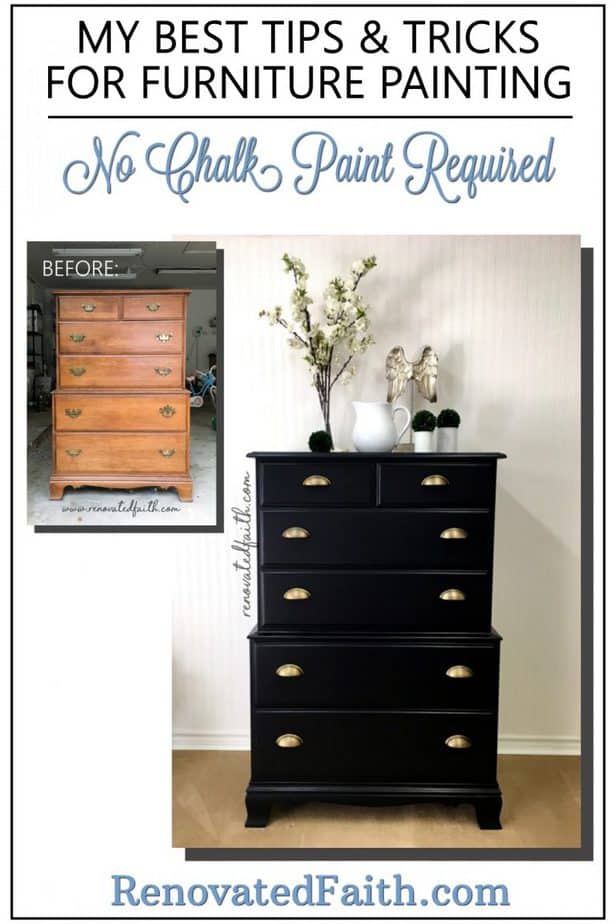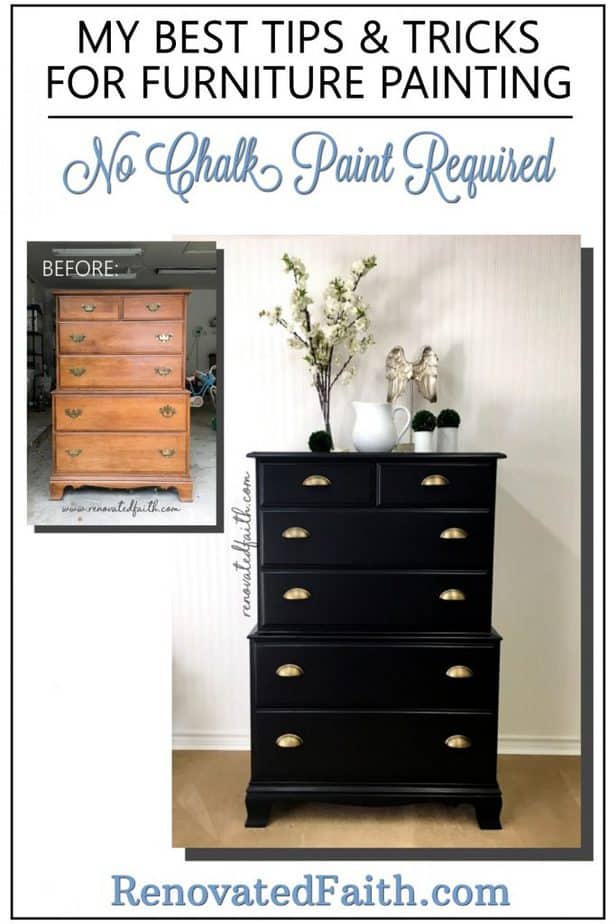 Sign up for my Best Tips for Painting for Furniture below. If you are already subscribed, access them in my free printables library with the password at the bottom of your last email.
To save this post for later, pin it here: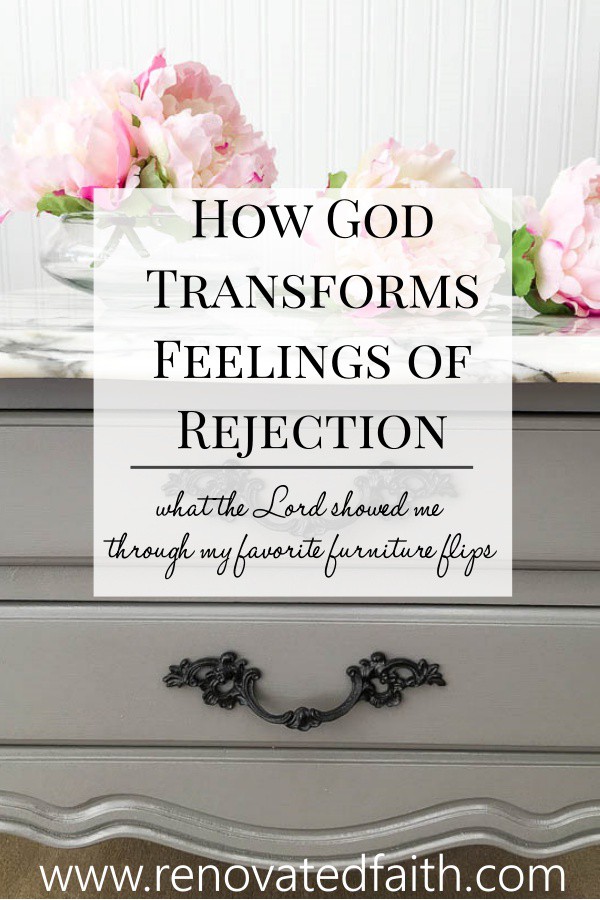 Related Posts: DIY Furniture Transformations

Did you like this post? Be sure to share it with others. Have a wonderful week!
Blessings,

Be sure to follow the fun here!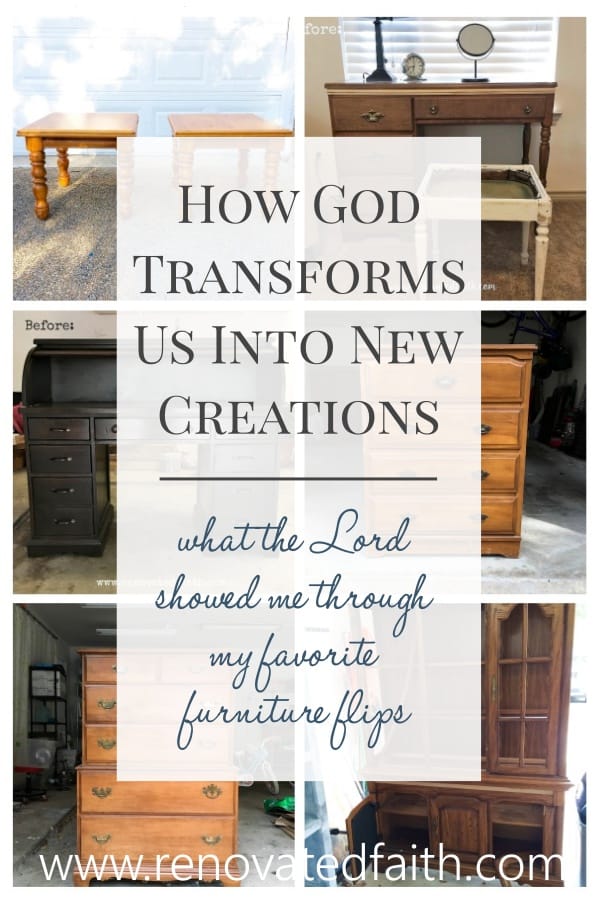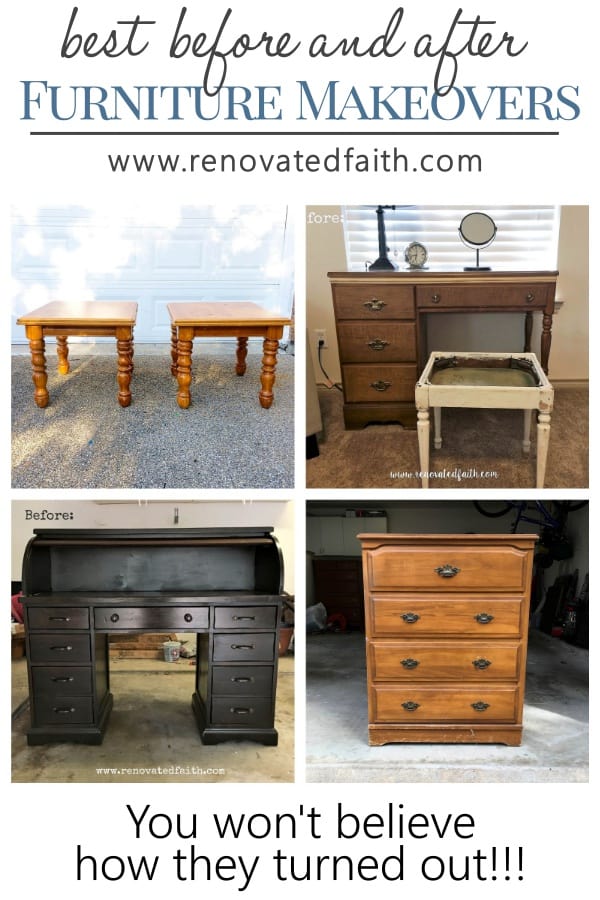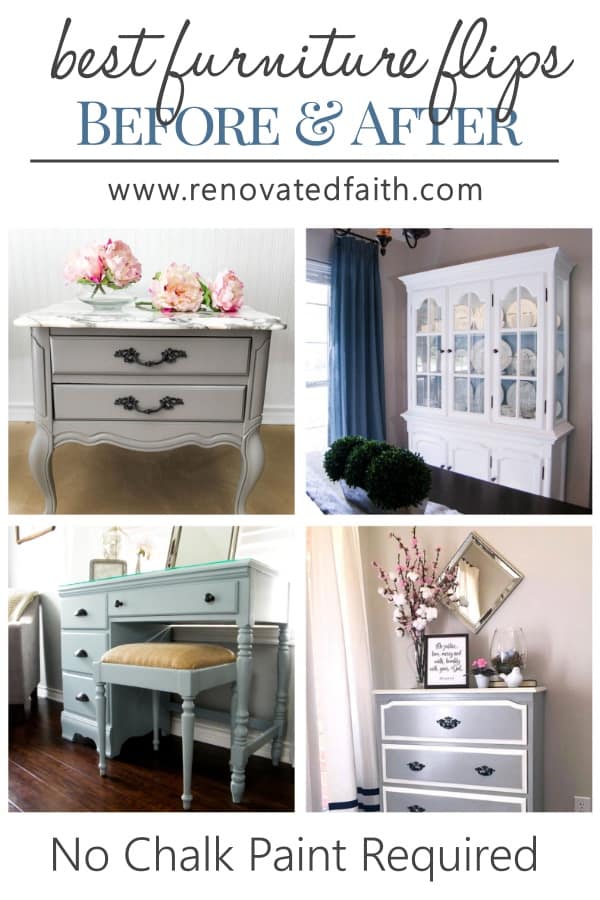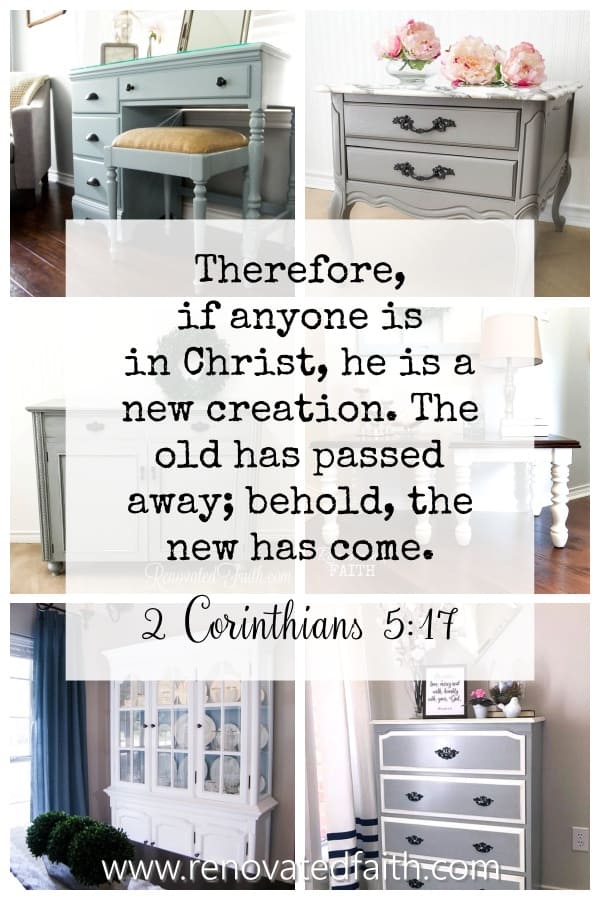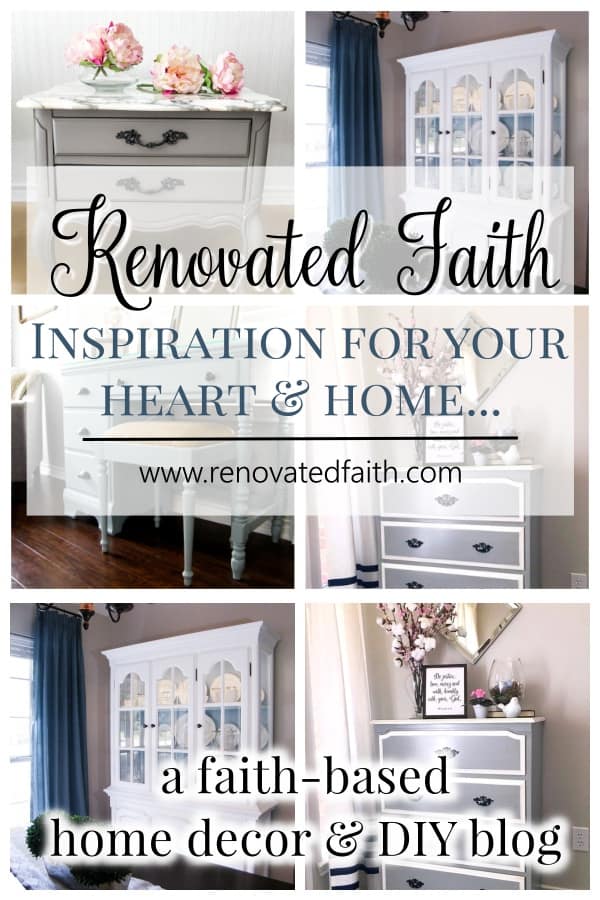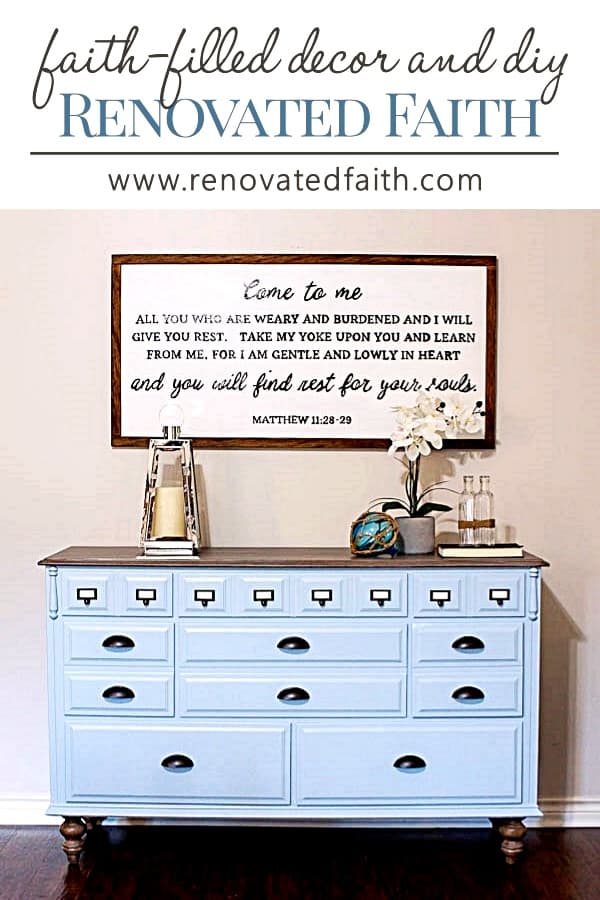 Welcome to Renovated Faith, where I share about DIY projects, my faith and everything in between! When I'm not spending time with my family, you will find me redoing furniture in the garage or watering plants in my greenhouse. This blog is about transformation. Anyone can renovate a house but only God can transform our hearts!