One day at the grocery store, a lady peered over the cart to see my then 2-year-old daughter. Morgan looked up and smiled as their eyes met. It was then the well-meaning woman turned to me and said, "be sure to enjoy every moment." My gut reaction to this statement surprised me a little…
I had mixed emotions when she made that statement. On one hand, I felt a bit a guilty for not making the most of a trying time and on the other hand I was frustrated. If she could only see how difficult this season was! At the time, my daughter had an autoimmune disease that caused her to have very low immunity. Our lives were very secluded so as not to expose her to germs. Anytime we did make it out of the house, I was filled with anxiety about what Morgan may catch. (You can read more about that HERE).
What the lady didn't see was my need to keep Morgan's hands from touching anything in the store, and my fear of anyone breathing on her. She wasn't aware that I washed the cart cover in bleach as soon as we got home and that I would use hand sanitizer on my hands immediately after the cashier handed back my credit card. What she didn't see was when I had to hold down Morgan for her injection that morning or the weekly blood draw we did a few days earlier. (Read my post Coping When Your Child Has A Long-Term Illness or Disability).
The phrase 'enjoy every moment' can grate on a mother's last nerve when she is in the midst of a parenting trial. Here's how to react the next time you hear those words...
Click To Tweet
But even if your child isn't struggling with an illness, the stress of just keeping kids alive is challenging. Even if things are going well, parenting is extremely difficult between the melt-downs, potty training, whining and your new-found level of constant vigilance.
Dread also filled my mind. For if these are to be considered the "good old days", what will the days ahead be like? Will it be even harder in the future?
While my frustration toward her was also a result of feeling she didn't "get it", I knew that explaining why things weren't just peachy would have been somewhat petty and not necessarily effective.
Why We Struggle with "Enjoy Every Moment"
So often in life, a new situation appears on the horizon for which we feel overwhelmed and ill-equipped. Often we feel paralyzed with dread and hesitation about what's ahead. I felt this way in the first several months of my daughter's illness.
We forget faith is never easy. If it wasn't hard, life's struggles wouldn't require faith in the first place.
But if we watch closely, we catch a glimpse of joy and purpose in the midst of chaos. Even in the most uncomfortable circumstances, a bit of color emerges shedding some light on what appears to be a very dark and confusing time.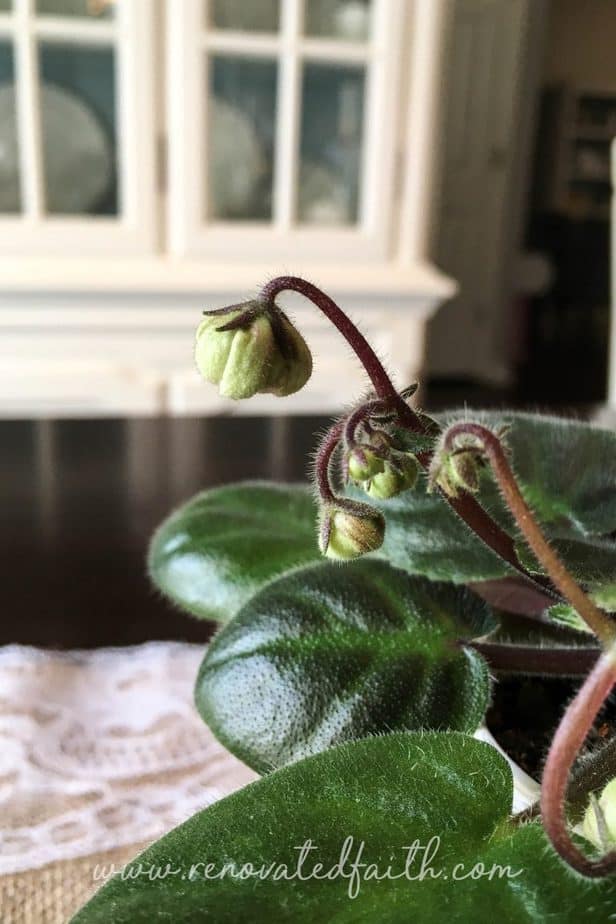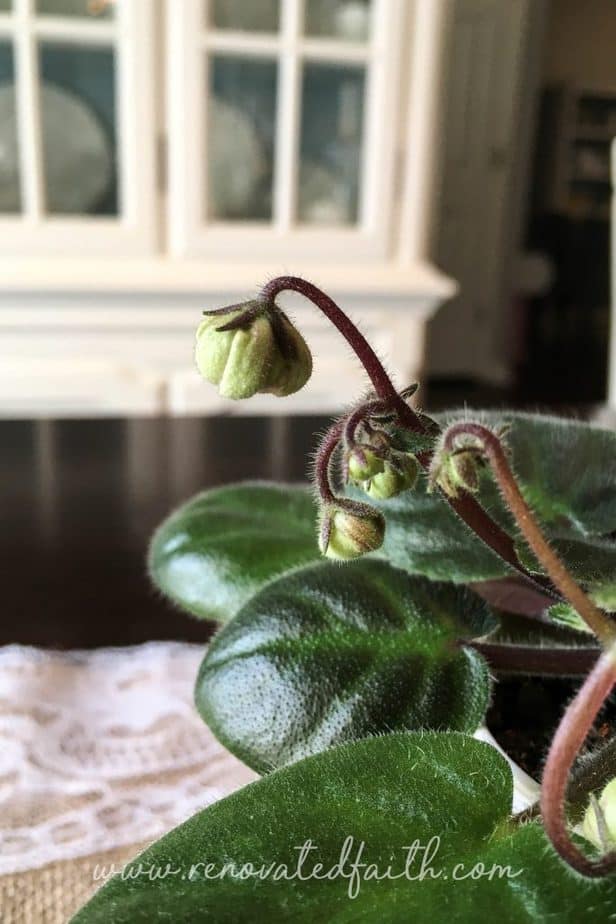 As some time passes, we begin to see a flash of potential, hope in despair, peace in confusion and even some joy in suffering.
We see His plans unfold, one single petal at a time. Suddenly something we desperately tried to avoid becomes something we can look square in the eye, because we realize this too is God's handiwork
We step back for a minute to see and look back at what He's brought us through so far. We see He orchestrated every aspect of a seemingly horrible situation for our good and begin to see His perfect plan fall into place.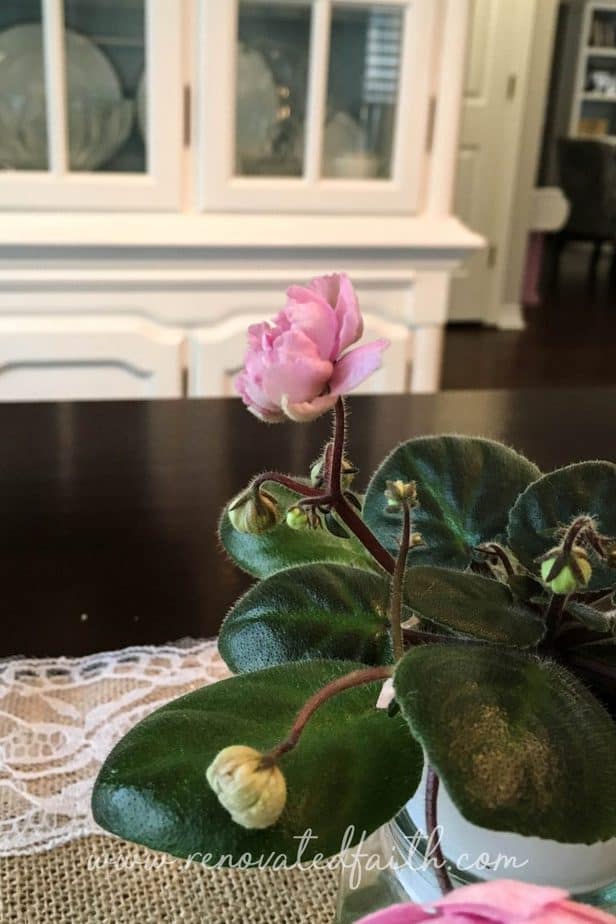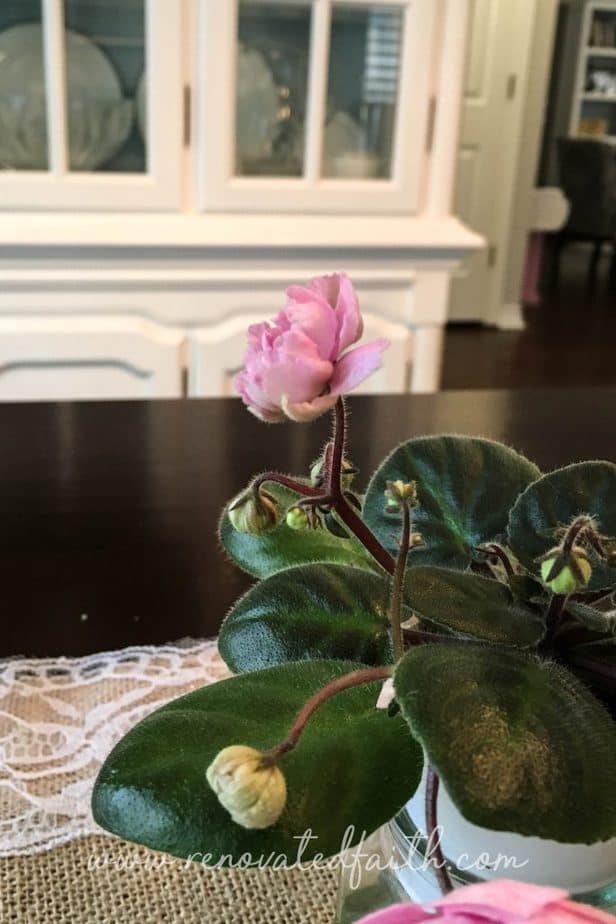 Beauty isn't always easy, but is always worthwhile. His faithful provision in the past beckons you to trust Him more in the future.
In the midst of a trial, it's easy to question how God can use it for good. But often, life is most beautiful when we look back on it to see His plan unfold.
In the midst of a trial, it's easy to question how God can use it for good. But often, life is most beautiful when we look back on it to see His plan unfold.
Click To Tweet
Because on page 15 of any novel, there are bound to be unanswered questions. But after reading the final page, you see the plot resolve in ways you could have never imagined. It is clear what the Author had in mind all along.
Life's storm trickle down into the earth to give restoration, newness and beauty to a seemingly forgotten bud. God is not in the habit of leaving His plans thread-bare. Instead, he unravels the hard times and weaves His hope into a brand-new design.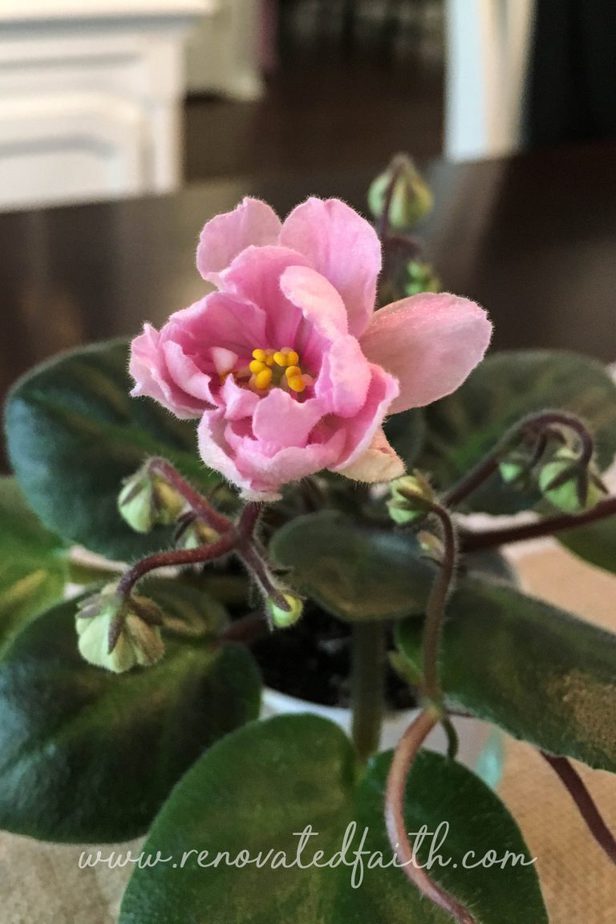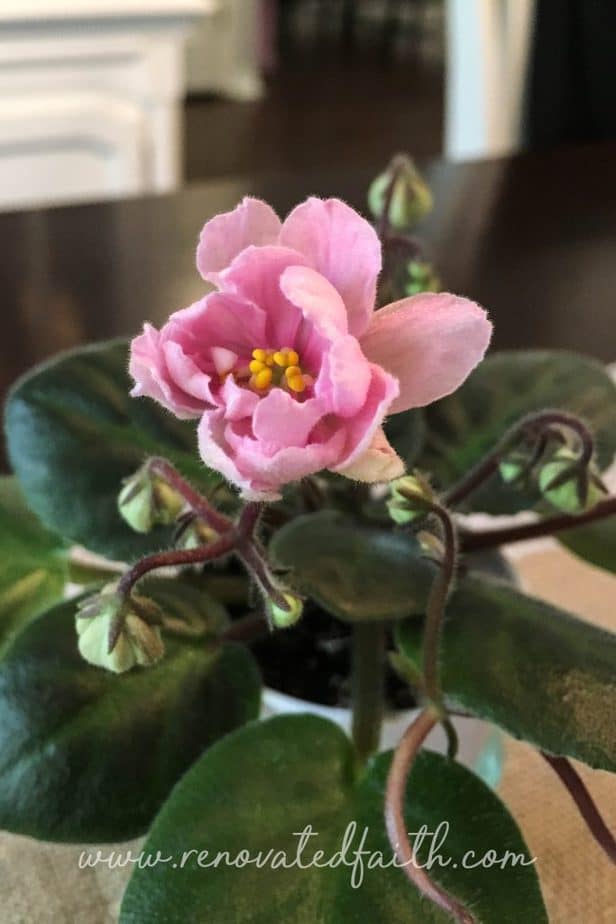 Embracing The Moment For How God Will Use It
So when someone tells us to "enjoy every minute" they are saying it as someone who has already climbed the mountain and can look back at its majesty. As someone who has scaled life's difficulties and seen God's handiwork in the midst of them, they know there is beauty in the difficult: you just can't see it yet. Only after someone scales a mountain and makes it on the other side can they fully appreciate the beauty of the journey.
So when you see that older lady at the grocery store and she utters those dreaded words, remember that what she means to say is, "Enjoy every moment…because it all turns out okay."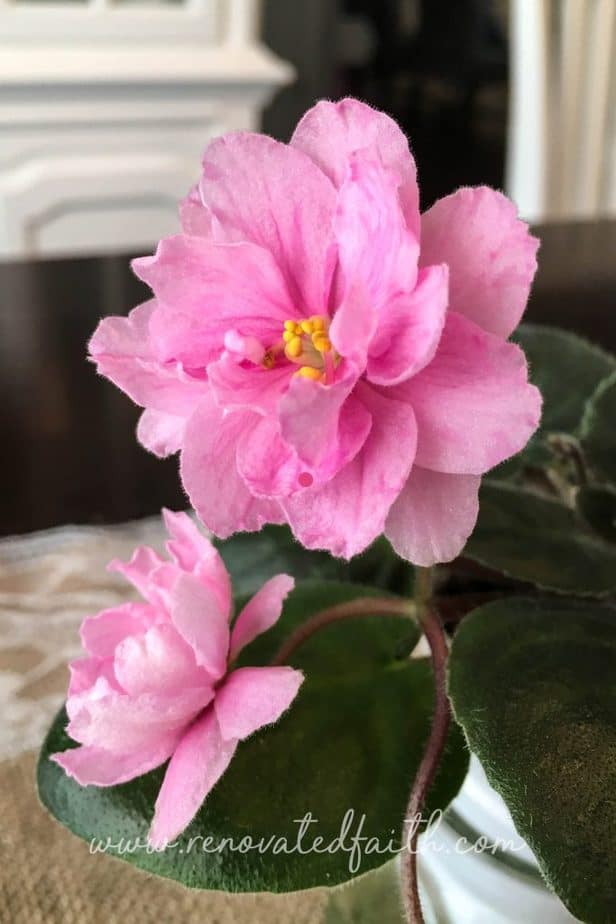 We often forget that the most beautiful times in life are not always easy. While beauty does not always equate to convenience, love doesn't either…
Shortly before Christ's crucifixion, we see Him eating dinner with Simon the Pharisee in Luke 7. It was customary at the time for the poor to come in and eat some of the leftovers. It was then that a sinful woman joined them and broke an alabaster jar of oil and began to wipe it on Jesus' feet as she cried. As she did this, Simon began to berate her for her "sinful act". Jesus used this moment to share with Simon the great faith and love the woman had for Him.
In this beautiful moment, the woman was in tears as she mourned the approaching death of her Savior. Not only that, she had just sacrificed her perfume worth over a year's wages and was now being criticized by a "devout" religious leader. Needless to say, she was not "enjoying every moment". But we know how the story ends – the beauty that was later beheld in her own salvation and her Lord's resurrection. The true beauty and joy of that moment at the dinner table was not fully realized until later on.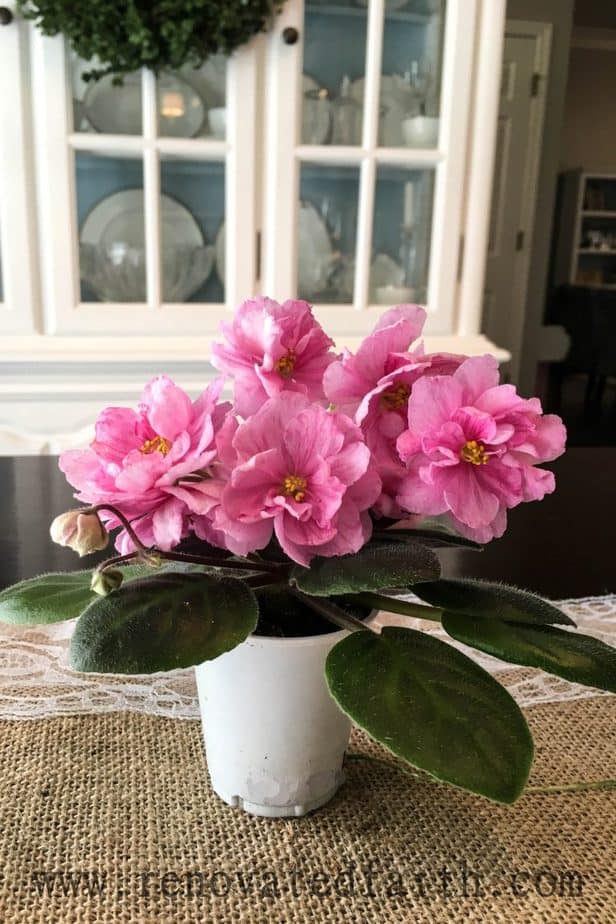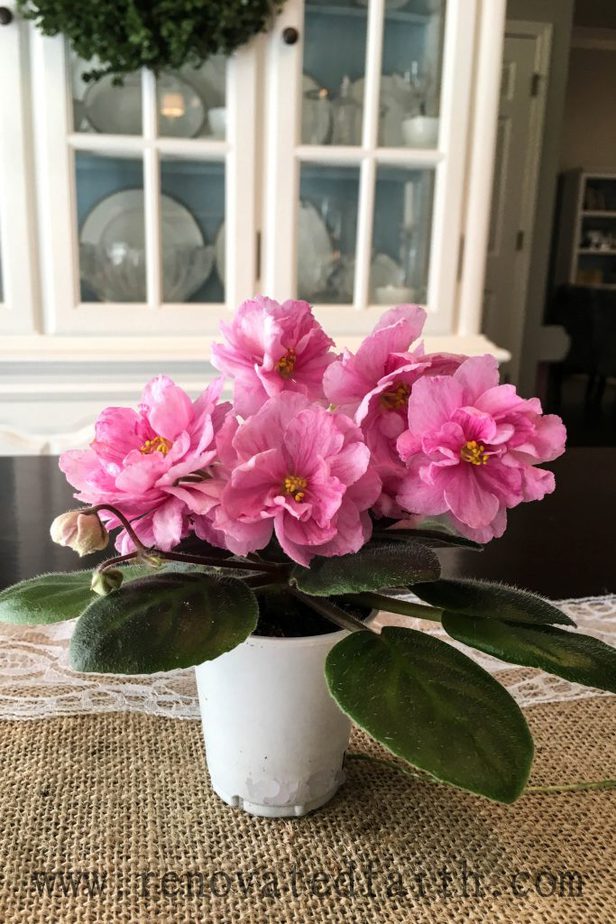 Like a partially opened bud, we don't know how the flower will look in the end right now, but we hope in the hints of color we do see. As time passes, we see the true beauty of God's plans. But in the meantime, we can have faith to know that in all things He IS working for the good of those who love Him and have been called according to His purpose (Romans 8:28).
I didn't know that in a few short months, my daughter would be in full remission and in a couple years she would attend public school like other kids.
Click To Tweet
As I look back of pictures of Morgan, I indeed see that the lady was right about something – those were GOOD days. I didn't know that in a few short months, Morgan would start remission and in a couple years she would attend public school like other kids. I couldn't possibly see in that difficult time how God would bring about her illness for her good, giving her a loving, and incredibly empathetic concern for others who are hurting. God will no doubt use her caring nature to bring beauty to the lives of others.
The rain passed and now I see how every individual petal emerged to make her the beautiful little girl she is today. God has a purpose for your pain, a reason for your struggle and a reward for your faithfulness(Dave Willis). That is where our joy lies – knowing we can have enjoyment because God has a plan bigger than we are currently experiencing.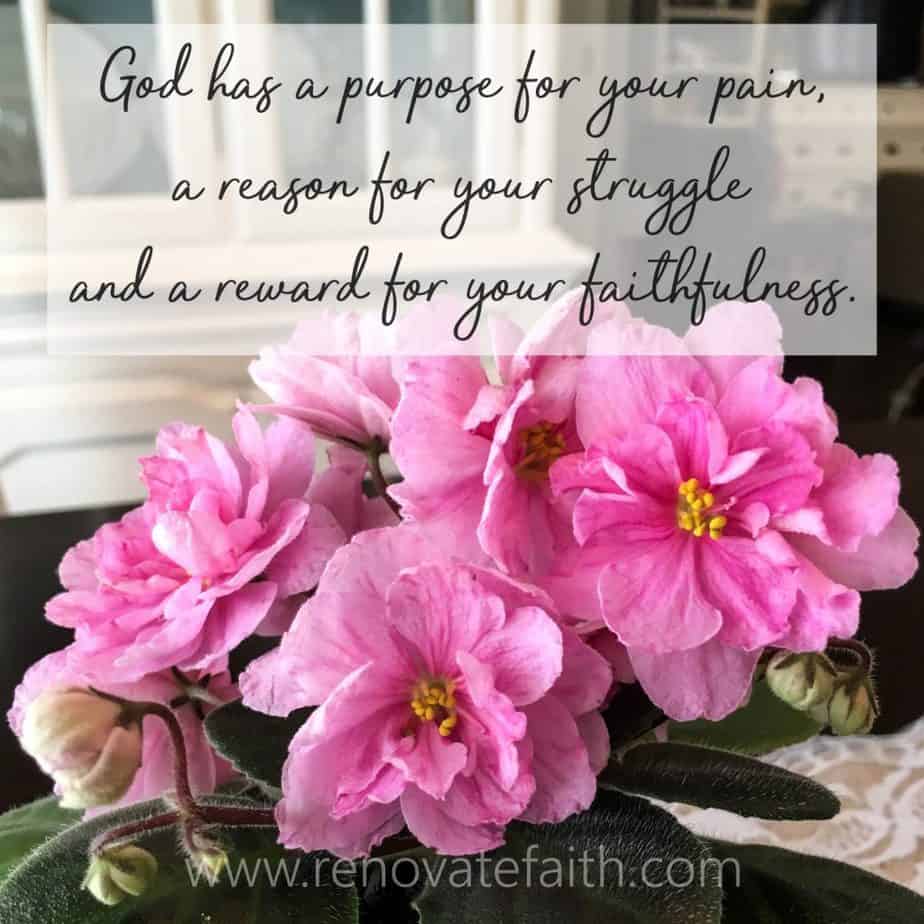 Right now as my daughter goes through a new challenge with dyslexia, I'm unsure as to what is ahead and what challenges are on the horizon. But I can learn from the past and know that God is up to something and the results will be spectacular.
Maybe you are going through a difficult time now and are still climbing up the mountain. Perhaps you've descended but are too close to the foot to see how God will make that trial beautiful. Or maybe you feel guilty for not enjoying this time as you feel you should.
Maybe God is using this trial to give you protection from something in the future. But even in the midst of unfolding petals, we can take heart and know that He is orchestrating something for our good that far surpasses our own plans and efforts.
Please take a second to listen to this song by Mercy Me called Grace Got You. I promise you will love it! My favorite line is:
"So when you're standing in the rain again
You might as well be dancing
Why? 'Cause there ain't no storm that can change how this ends"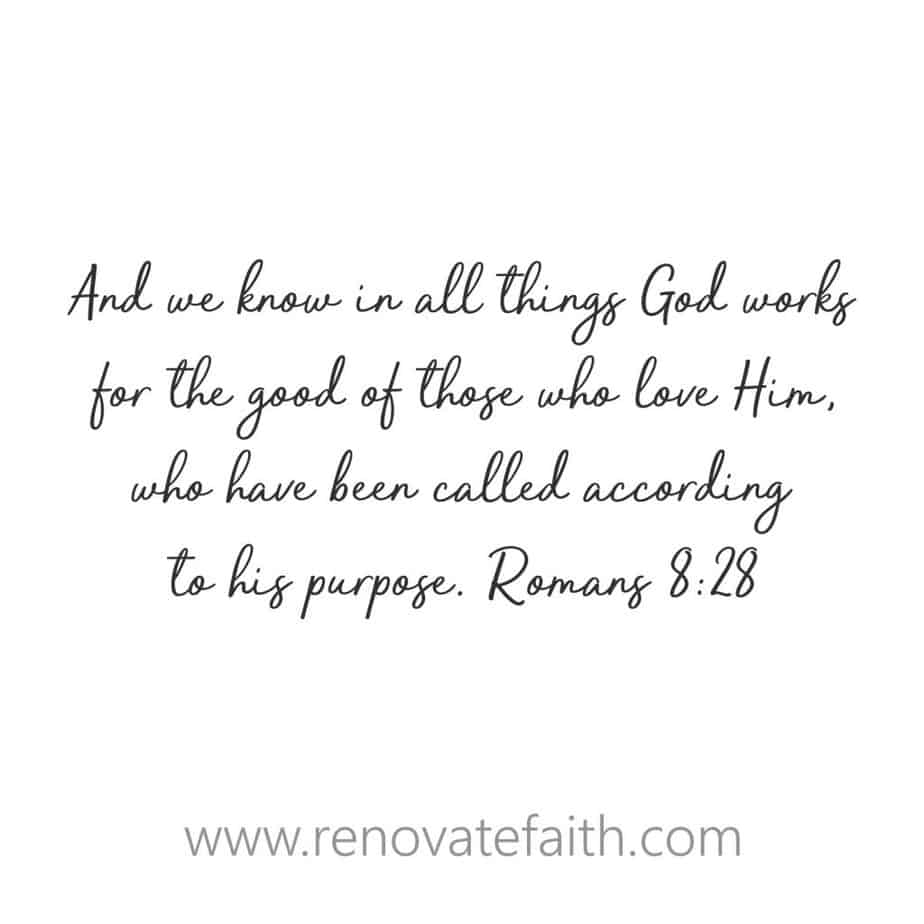 If you want to save this post for later, in it here: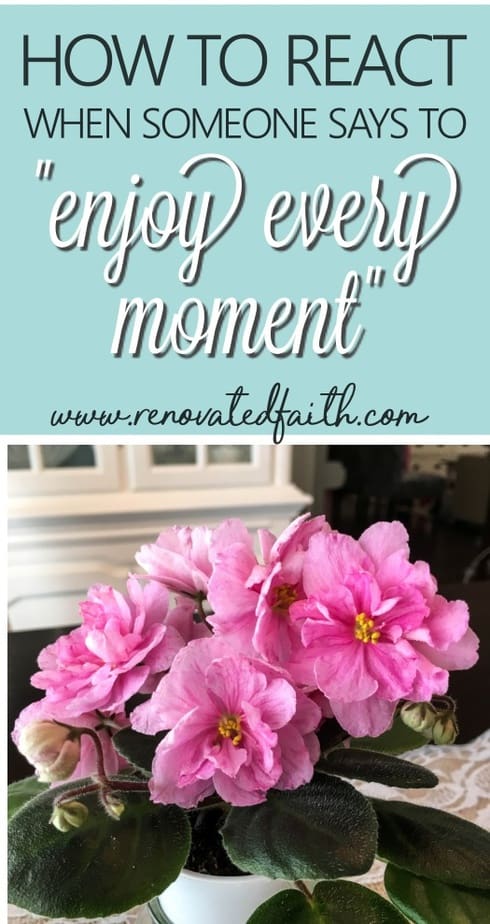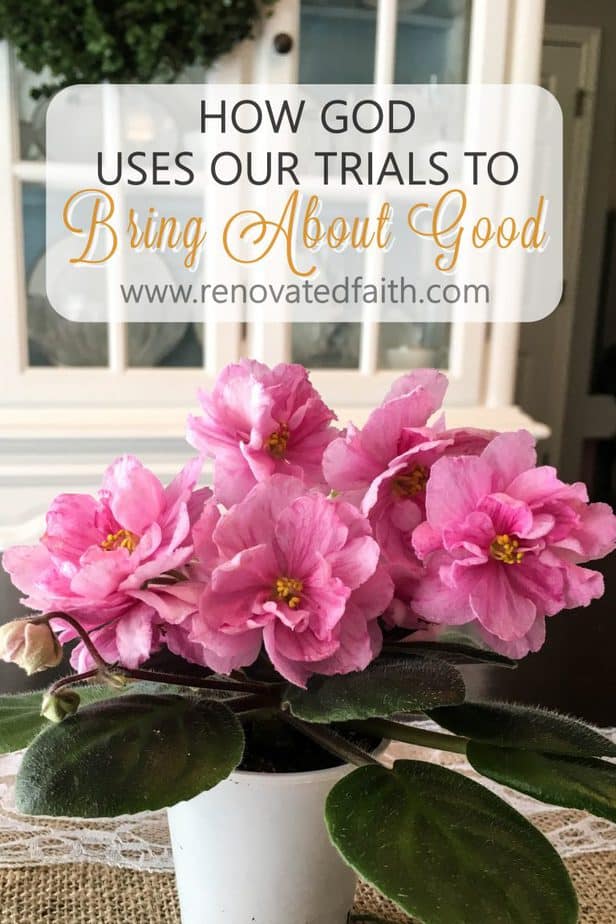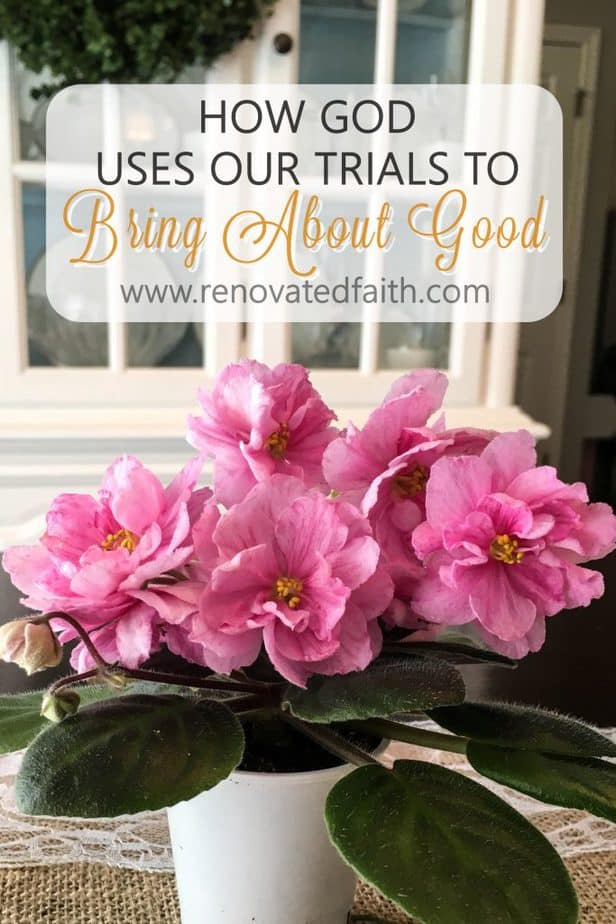 Did you like my post "How To React When Someone Says To "Enjoy Every Moment"? Be sure to share it with others. Have a wonderful week!
Blessings,

Be sure to follow the fun here!
Welcome to Renovated Faith, where I share about DIY projects, my faith and everything in between! When I'm not spending time with my family, you will find me redoing furniture in the garage or watering plants in my greenhouse. This blog is about transformation. Anyone can renovate a house but only God can transform our hearts!