DIY Hydrangea Door Wreath {Why Spring is the Season of Hope}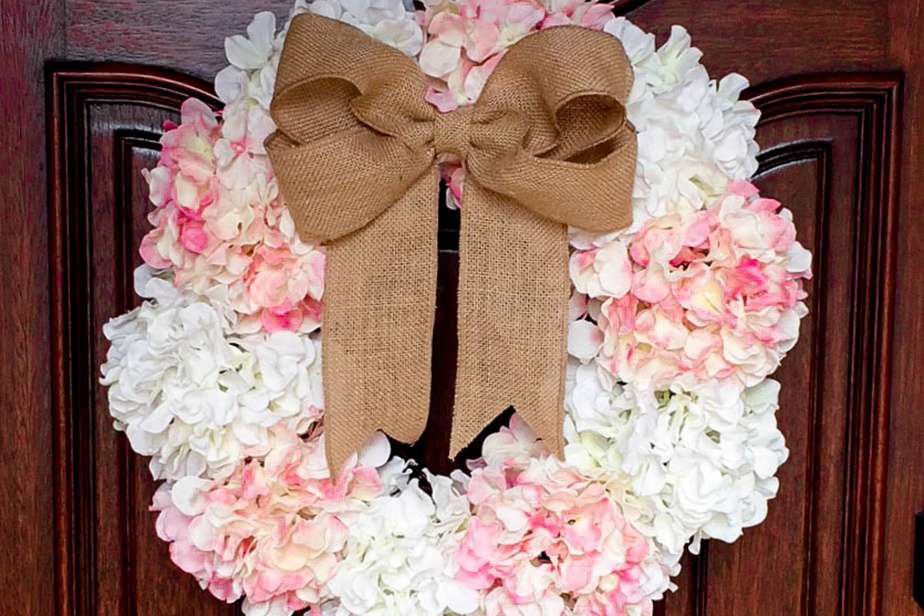 So, let's get started with our wreath…
I think you will be pleasantly surprised how easily this wreath comes together! Here are a few supplies you'll need for your hydrangea door wreath.
Hydrangea Door Wreath – Supplies Needed!
(This blog uses affiliate links. Please see my full disclosure here)
Scissors
Hydrangea Door Wreath Instructions
1. Gather Supplies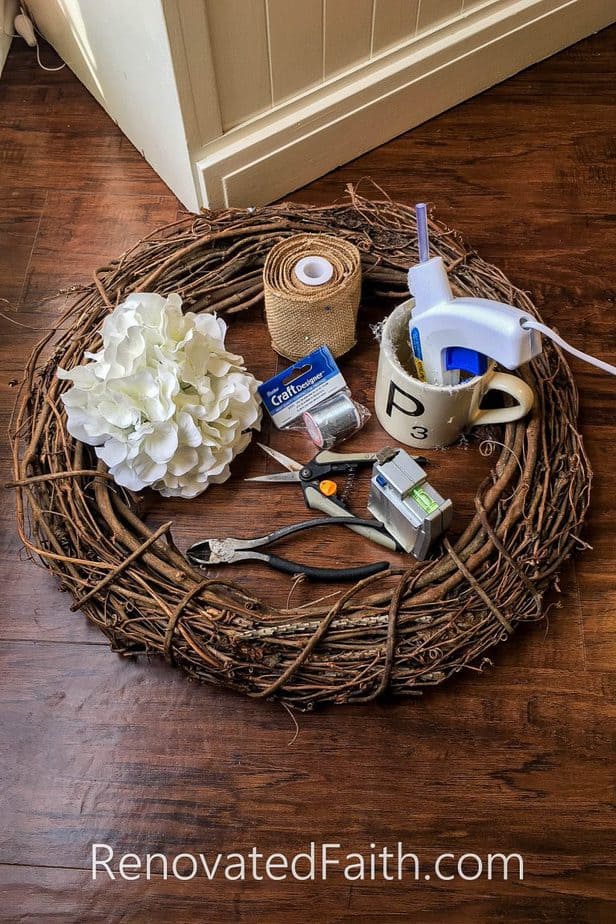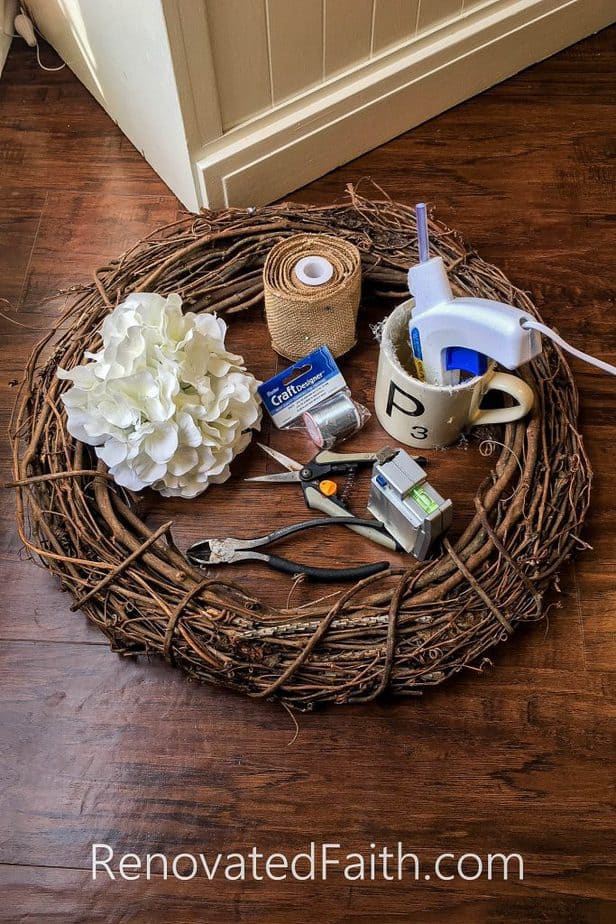 2. Arrange Your Hydrangeas
If your hydrangeas have long stems, use your wire cutters to cut the stems of the hydrangeas to 2 inches long. Then, lay out your hydrangeas and figure out where you want them before you glue.
Simply hot glue the stems to the wreath. Feel free to use plenty of glue because you want them to stay in place and you won't see the glue behind the flowers.
3. Weather-Proof Your Wreath
4. Make A Bow
5. Attach the Bow
Attach the middle of an 18-inch piece of craft wire to the back of your bow with hot glue. When it cools, attach the wire to your wreath.
What about you? Are you ready to trade your winter blues for the fresh flowers of spring?
If you have read many of my posts, you know I write often about how I love home and furniture makeovers because they remind me of how God redeems our brokenness.
Maybe you're enduring a difficult winter right now. Perhaps, some area of your life feels broken. You might be struggling with anxiety or an unexpected illness. Or maybe you are struggling with a broken relationship.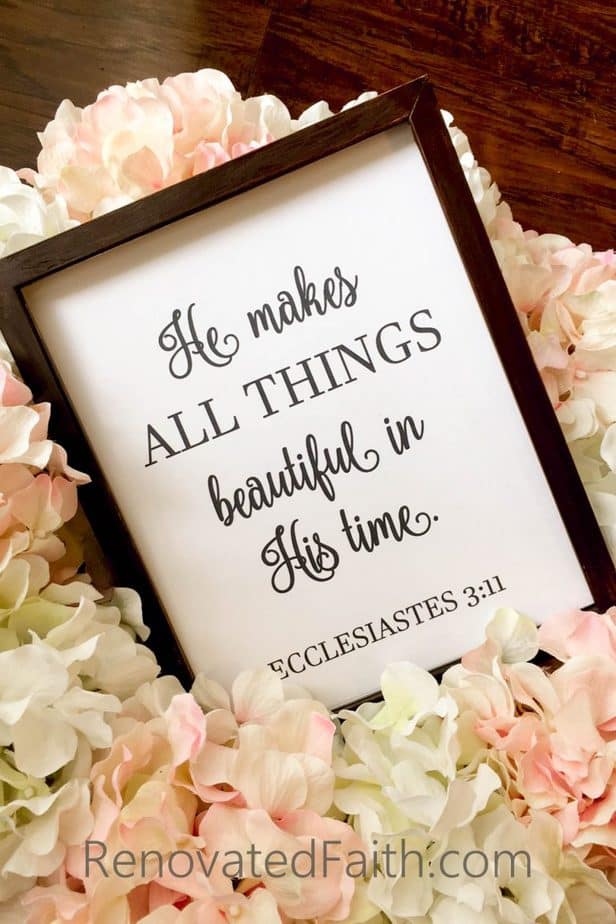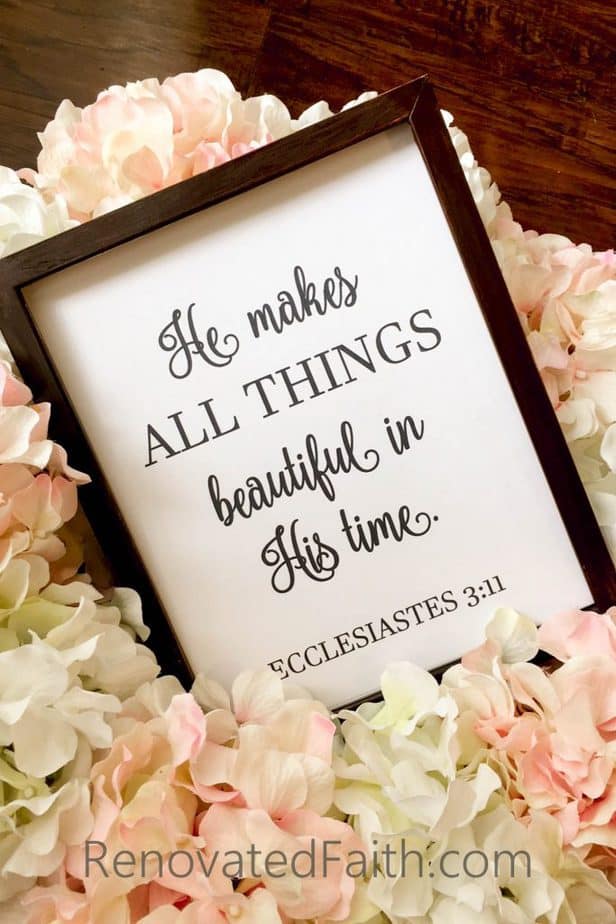 But whatever your hardships, they are not too broken for God to transform. Our Heavenly Father is in the business of makeovers – making all things beautiful in His time.
Related Posts:
To save my this post for later, pin it here: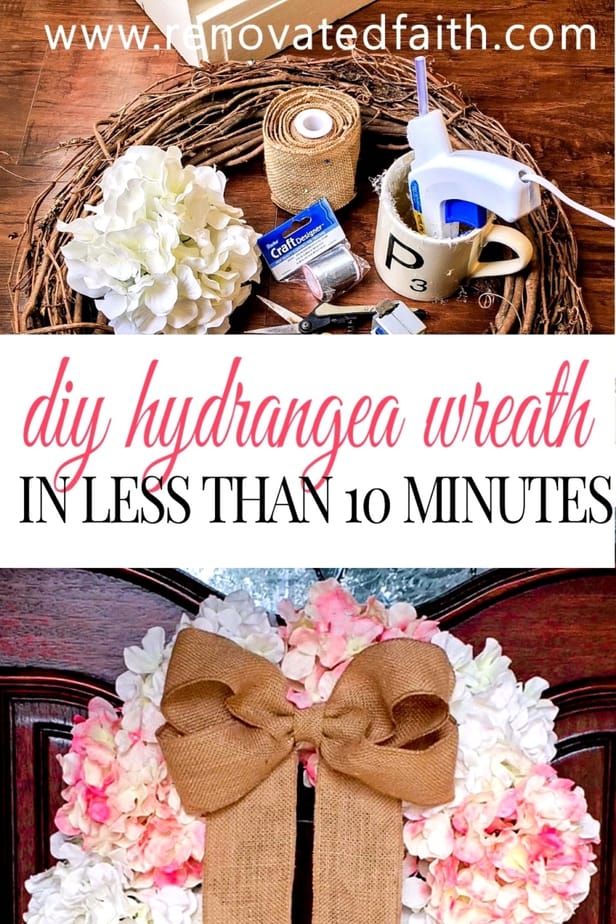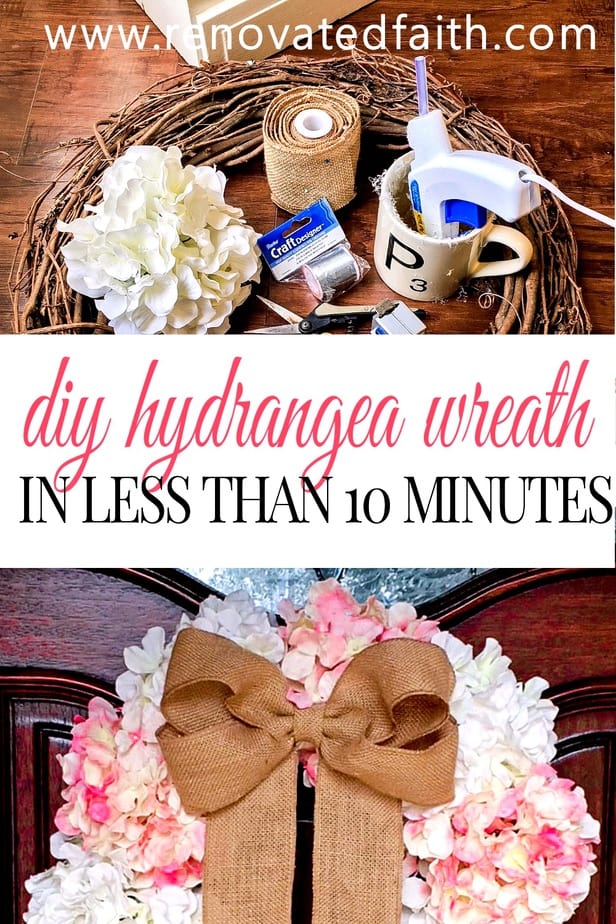 Did you like this post? Be sure to share it and have a wonderful week!
Blessings,

Be sure to follow the fun here!