Welcome to Renovated Faith!
Hi! I'm Karin, a DIYer, encourager, and tenacious problem solver. I'm determined to help you transform your house into a home with DIY hacks and home décor tips while sharing some faith-filled encouragement along the way.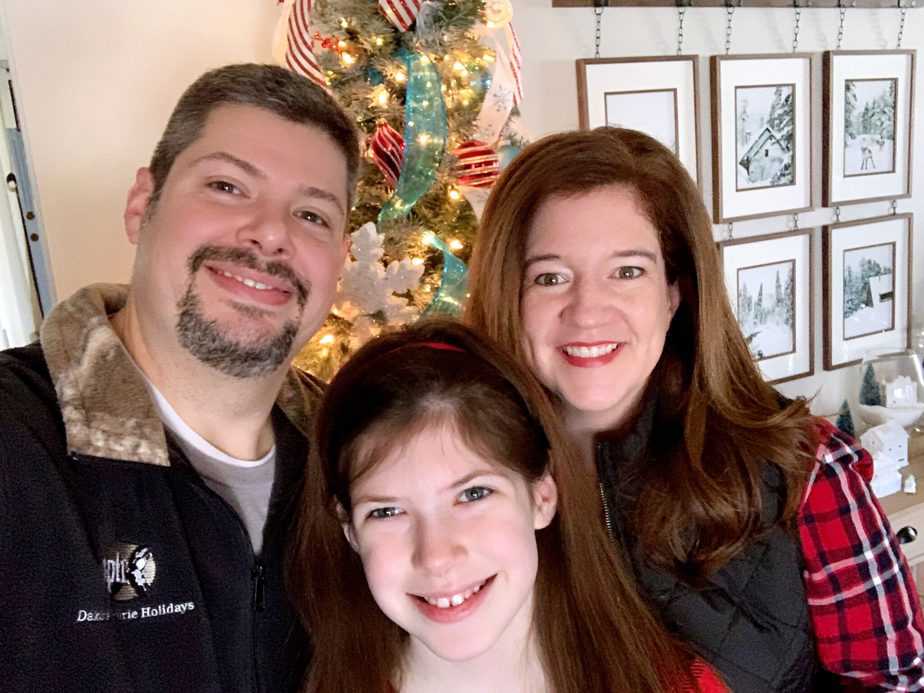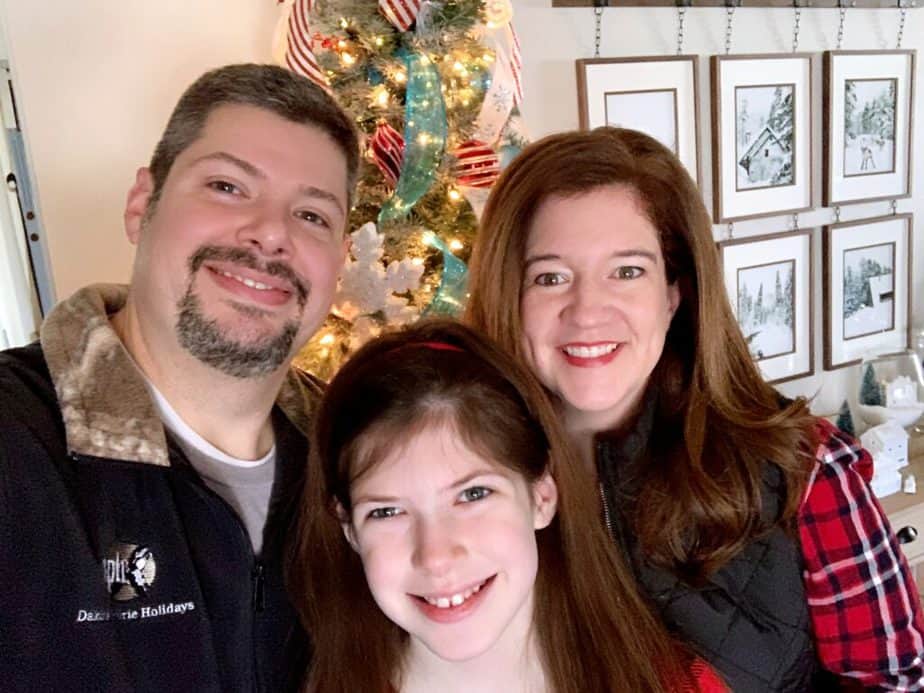 When Jeremy and I first got married, we found ourselves in a tiny home with an even smaller budget. But those blank empty rooms called out to me! With very little DIY and decorating experience, I found ways to transform our house into a home without spending a fortune.
Unexpectedly, I learned something amazing in the process…that the best transformation within those four walls was not just in my furniture projects or home décor hacks, but actually in myself!
I realized God wants to transform us in the same way a curbside find becomes a showroom-worthy furniture piece. He wants to transform life's trials – oftentimes from a hot mess to a thing of beauty and purpose!
That's why each of Renovated Faith's blog posts includes a step-by-step DIY tutorial with an encouraging devotional at the end. While Renovated Faith inspires and equips women to turn their house into a home, it also demonstrates how God offers hope to transform our hearts.
Join me as I show you how easy home improvement can be and I'll share some Christian encouragement along the way.
Anyone can renovate a house but only God can renovate our hearts.
How Renovated Faith Started
Like I said, my DIY adventure started right as we moved into our first home. We had just finished college at Texas A&M and I was starting to commute to seminary.
Budget-friendly DIY projects became a welcomed break from studying and writing papers. Soon, I started work at our local church in College Station and became Adult Education Director after seminary, where I oversaw small groups, Sunday school, and women's ministry. (I get tired just thinking about it!)

When I had our daughter Morgan, I stepped down from my role at the church. Morgan was continually sick from birth and at around 11 months old, she was diagnosed with a rare autoimmune disease and blood disorder called Autoimmune Neutropenia. (You can read more about our experience here.)

It was a rough time full of blood draws, daily injections and doctor visits. Once again, my favorite outlet for stress relief was DIY projects and finding low-cost ways to decorate our home.
I'm so happy to say that our daughter Morgan went into full remission after just a couple of years. And out of those DIY projects and home décor hacks, Renovated Faith was born.
Before I knew it, I was posting my projects online but what I thought would be a record of renovating my house is actually the details of how God is renovating me!
Through Renovated Faith, I get to explore the transformative power of God to help us reach our greatest potential in Him. God never leaves a project half-done…He continually works on each one of us, as a lavish expression of His amazing grace.

Renovated Faith helps women to be who God created them to be. Our homes should be a place that inspires and encourages us to embrace His work in our lives. If our lives are a book, our stories are the ink and our home is the pages.
Now Let's Connect!
Once a week I'll send you an inspirational email with creative ideas and encouragement. I promise to never spam you (that is so not cool) and your email address will never be shared.
BONUS: When you sign up for the Renovated Faith newsletter, I'll send you the password to my library filled with free printables, including wall art, checklists, and home décor hacks. This library is just for the Renovated Faith community and has dozens of free downloads.
Random Facts About Karin:
When I'm not spending time with my husband Jeremy and daughter Morgan, you'll find me refinishing furniture, watering my many houseplants, or devising DIY home hacks.
I am married to my best friend! Jeremy and I were actually in the same major at Texas A&M but met because we were neighbors.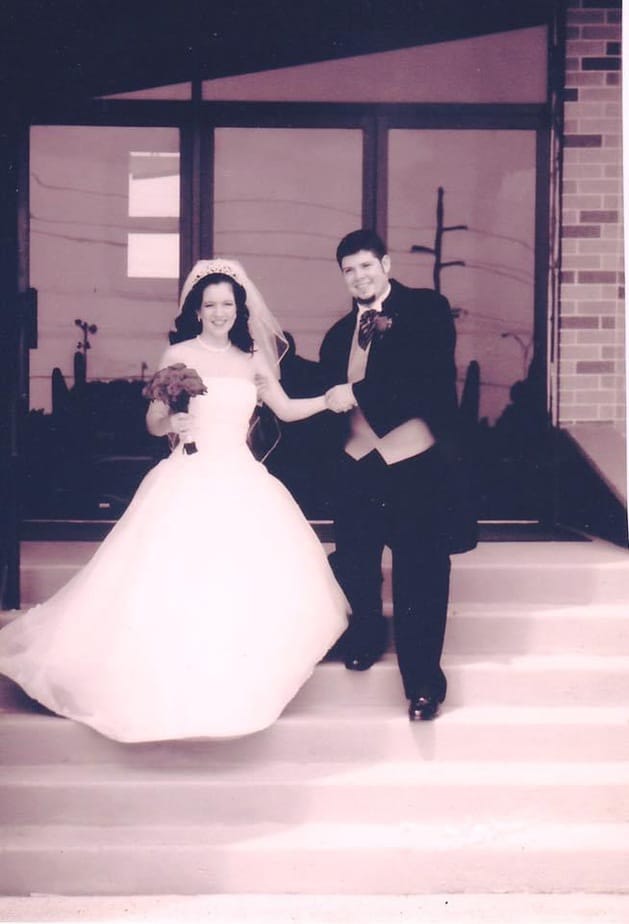 I love having dance parties with my daughter Morgan in our living room.
The only marathon I've ever completed has been on Netflix.
My dog is a 70lb pit bull mix named Jake that loves to snuggle (He is in my lap as I type this.)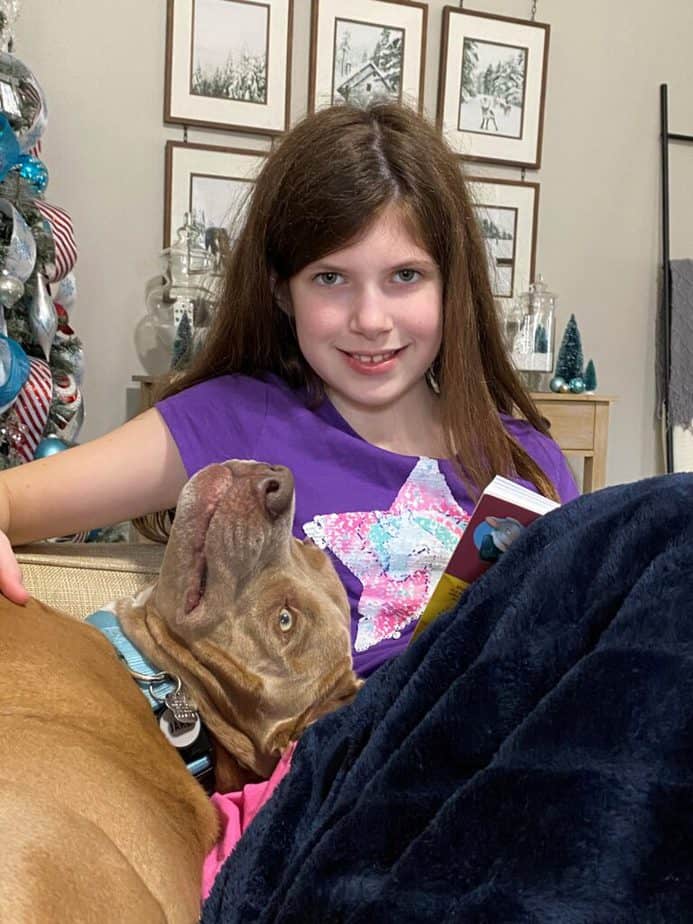 I'm an introvert at heart but will talk your ear off about home projects or houseplants.
My name is spelled with an "i" but is pronounced like "Karen" with an "e". It was spelled this way to be consistent with the German spelling. But my parents recently found out after an ancestry.com test that we are not actually German, but Swiss.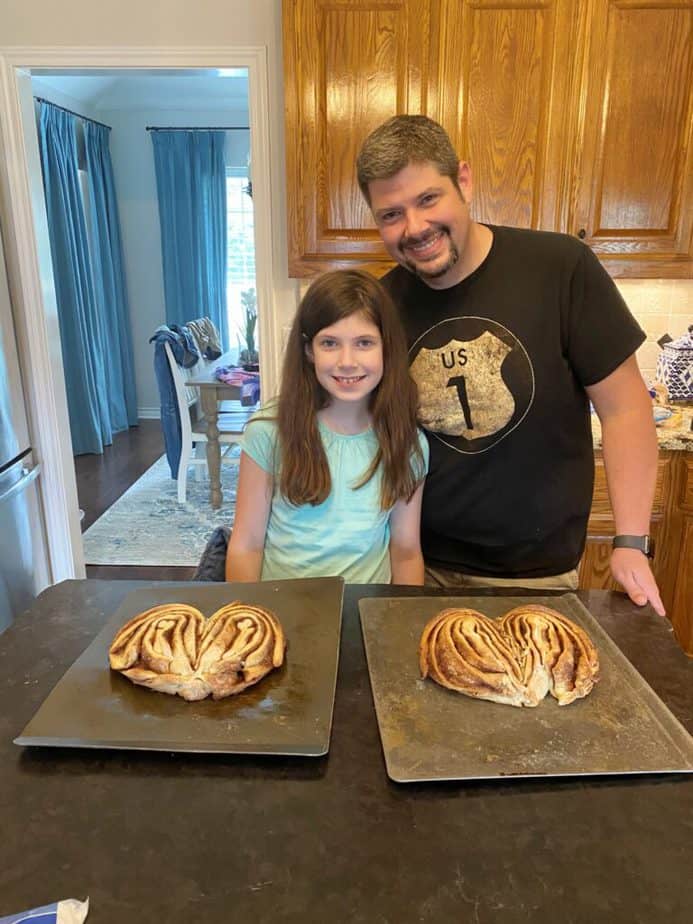 My favorite room in our house is our little dining room. The curtains are my favorite shade of blue and it contains my most cherished furniture piece (and former curbside find). Every afternoon before picking up my daughter from school, I like to sit at the dining table we built and spend time in prayer and Bible study with a cup of chai tea with honey. It is a much-needed time for my mind and heart to be still and consider all the ways our loving God has blessed me and is transforming me to be more like Him.
I'm so glad you are here and please let me know if I can help you in any way at karin@renovatedfaith.com!
Blessings,

Renovated Faith's Top 10 Posts
Be sure to follow the fun here!