How To Help Harvey Victims in Lumberton, TX (And Other Small Texas Towns)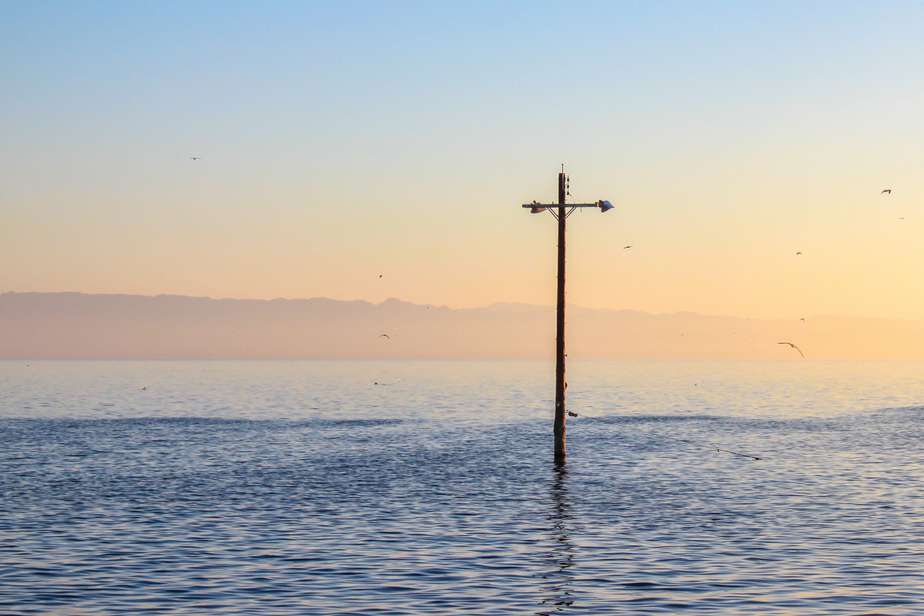 Harvey's flood waters damaged the small Texas city of Lumberton in a way we never imagined.  Where two highways diverged to collectively embrace a thriving community, draining flood water reveals the destruction left behind.
"Make it your hometown" is the slogan prominently displayed as your drive into Lumberton, Texas, which was very recently immersed in Harvey's flood waters.   It's one of those sayings you might quickly dismiss or laugh off as a cliche.  However, the city of Lumberton actually is my hometown in every sense of the word.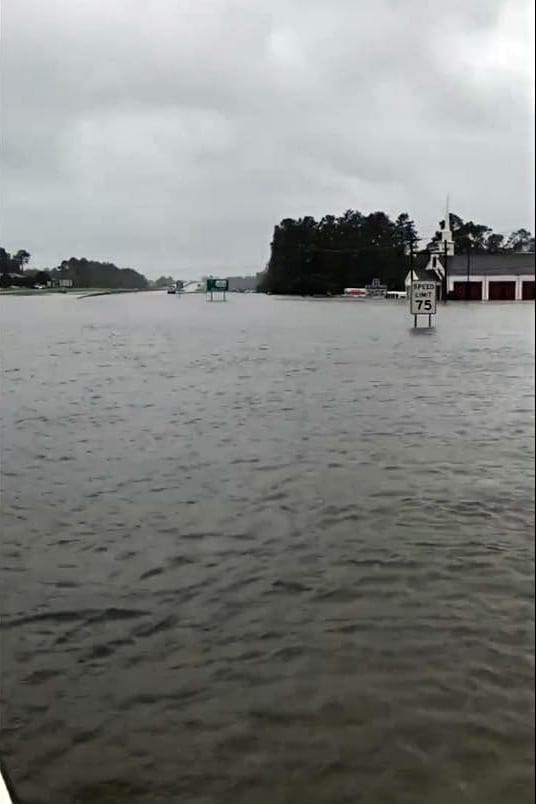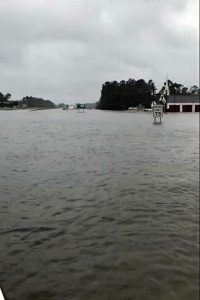 Although Lumberton has not been my home for many years, the town has had an indelible influence on my life.  It's where I came to realize that 'Friday night lights' was not just a tv show, that you are encouraged to throw your peanut shells on the floor of Catfish Cabin and that wrapping your friend's house in toilet paper is actually a sign of endearment.
Lumberton is one of many small Southeast Texas towns that has just one school for every grade level.  Therefore, by the time you graduate, you know everyone.  Sure, there are the jocks, the drill team, and band nerds (I use that term proudly).  You'll even find that group in cowboy hats that would play their guitars before the first morning bell – but we all have one thing in common.  We all shared the experience of knowing the meaning of "love thy neighbor" because of the little town we grew up in.
The Big Heart Of A Small Town
Lumberton takes care of its own and anyone that happens to pass through.  We saw it when 5 of our fellow students lost their lives in a horrible car accident in 1998.  We saw it when hurricane Rita dropped 100-foot pine trees in the middle of living rooms and we see it now as now as Harvey's flood waters are finally beginning to recede after touching roofs of homes.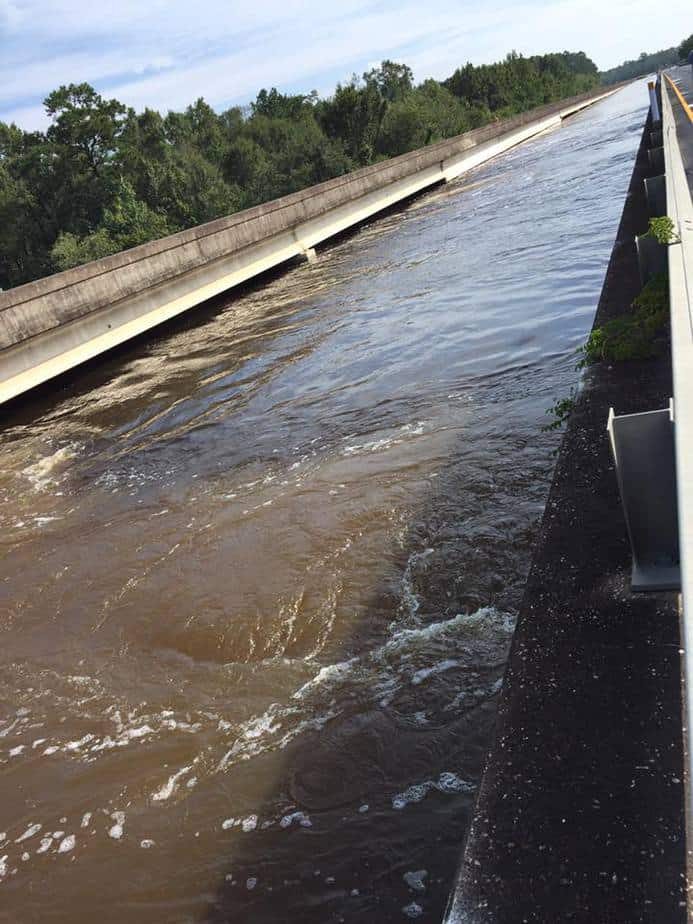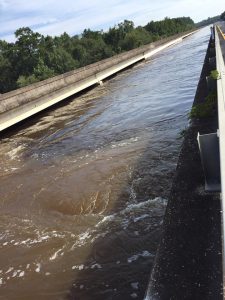 But these aren't just any homes. These are the homes many of us played in as kids or met at before a school dance to take pictures.  Seeing the pictures on the national news of our hometown covered in a sea of flood water hurts a part of our hearts that we forgot was there.
Unfortunately, the effects of what transpired last week will affect the area in the weeks, months and years to come.  Just like with Hurricane Rita, Lumberton will never quite be the same.
The scars of what so many people are experiencing will one day remind us of the resiliency of our town in the face of personal and economic tragedy.  In the pictures on social media, you see "good ol' boys" with bass boats rescuing anyone they could find.  As one boat disappears into the night, three more appear to rescue those in need.  In Lumberton, where disaster ensues, kindness soon emerges.
How To Help Victims
However, there's one things missing from this equation for now.  Although Lumberton excels at caring for its own, it will not endure the still-difficult times ahead without the help of those outside it's city limits.  As independent as this little town is, it has a great need for relief and assistance as it begins a new chapter of this tragedy – the rebuilding phase.
Yes, our town will rebuild and be better than before but for the time being, it is crippled from the greatest weather disaster in our nation's history.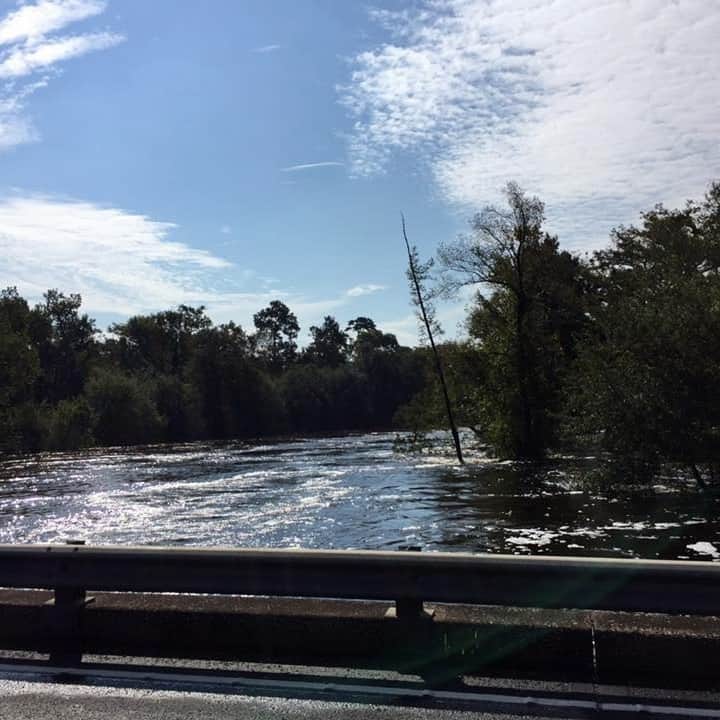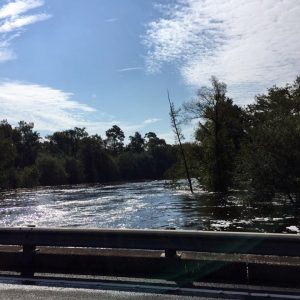 Here are a few ways you can help from afar:
1. Donate Locally
If you donate to larger entities like the Red Cross, there's a good chance those contributions will not be sent to Lumberton.  Instead, consider helping on a local level.  Woodcrest Methodist Church in Lumberton is taking donations online that will be dispersed to those in need throughout the city.
By donating monetarily, you not only give victims the option to purchase what they most need, but you are stimulating Lumberton's weakened local economy.  Even if you can only spare a couple dollars, your contribution is of great help.  Click below:
2. Prayer
I think we often underestimate the greatest power at our fingertips when it comes to helping those in need.  At times, even the prayer needs of those that have suffered such a great loss are hard to articulate, but hopefully this prayer guide will be of some help. Pray that even out of this storm that people will see God's provision, peace and grace, knowing His love even exceeds the number of raindrops that have fallen.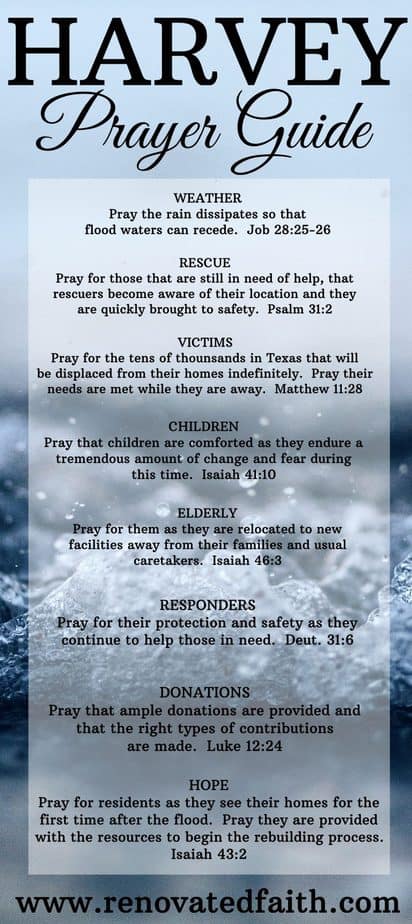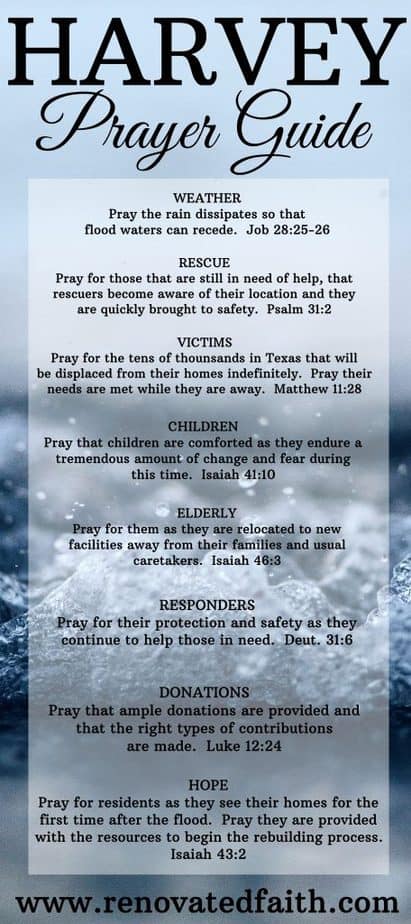 3. New Bibles
If you know of someone that has lost their Bible in the flood, you can send them HERE where several individuals are donating new ones to Harvey flood victims.  Although it may seem monetarily insignificant in comparison to what some have lost, a new Bible can replace a very sentimental possession, giving them the direction and comfort they need most in this difficult time.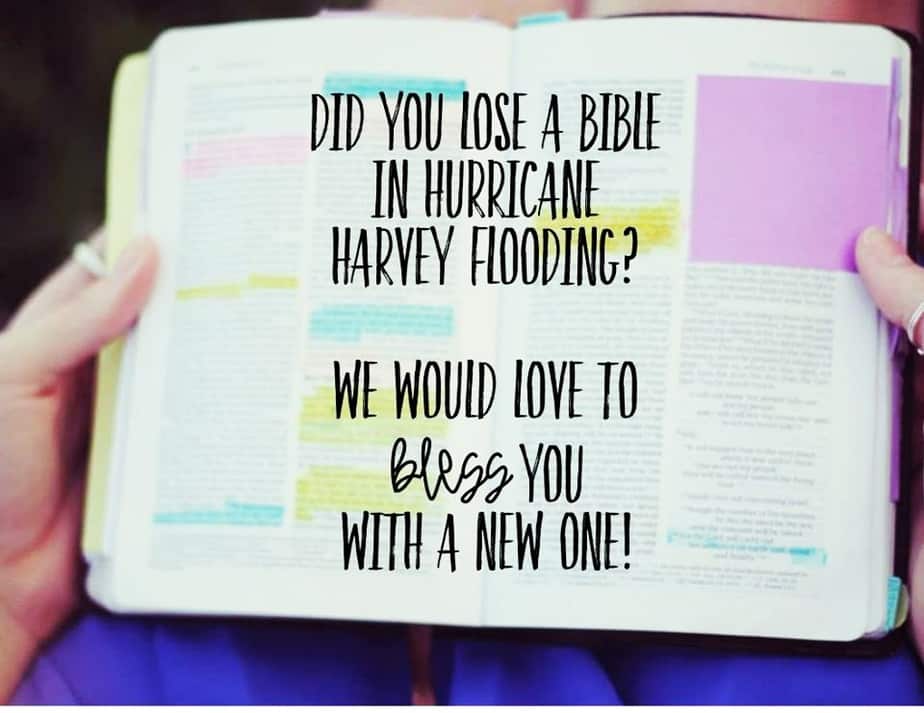 4. Understanding and Encouragement
If you have a friend affected by Harvey, know that the best loan you can give to them might be that of a listening ear.  They are no doubt enduring grief over their home and possessions as well as feelings of uncertainty about what the rebuilding process looks like.  Many have just transitioned from pure shock to questions of "why" and "how".
As I wrote in The Waiting Game: An Opportunity to Experience God's Rest,  'When tough times come, we realize we were never meant to bear the burden.  We can't hold on simply because it is too heavy. This closeness and reliance on the Father is actually the space He built us to live in.'
The reality is that when flood waters rise in our lives there is only one way we can go – up.  When we look to our Lord, we find relief and restoration that we never knew existed as opposed to feeling we are drowning in despair.
Here are some verses that will hopefully give them a peace and comfort during this time: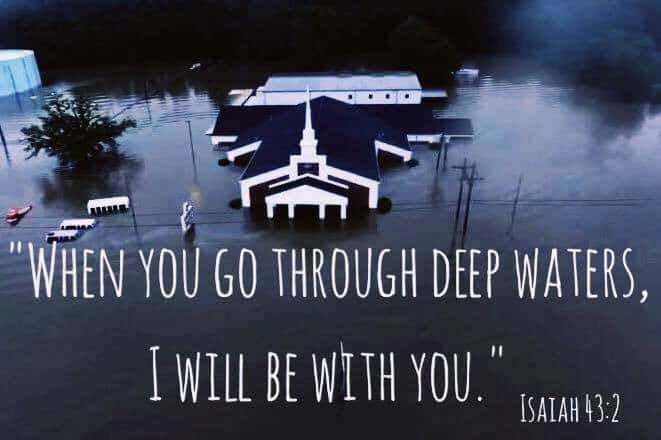 If you have additional resources to help Lumberton on a local level, please include them in the comments section.  If you aren't from Lumberton but want to find a way to help your own hometown, simply call their city hall and they will direct you as to where your contributions can be used locally.
Let me know how I can pray for you!
Blessings,

Follow Renovated Faith Here!
Welcome to Renovated Faith, where I share about DIY projects, my faith and everything in between! When I'm not spending time with my family, you will find me redoing furniture in the garage or watering plants in my greenhouse. This blog is about transformation. Anyone can renovate a house but only God can transform our hearts!