21 Easy Spray Painting Tips & Tricks for a Flawless Finish (FREE Checklist)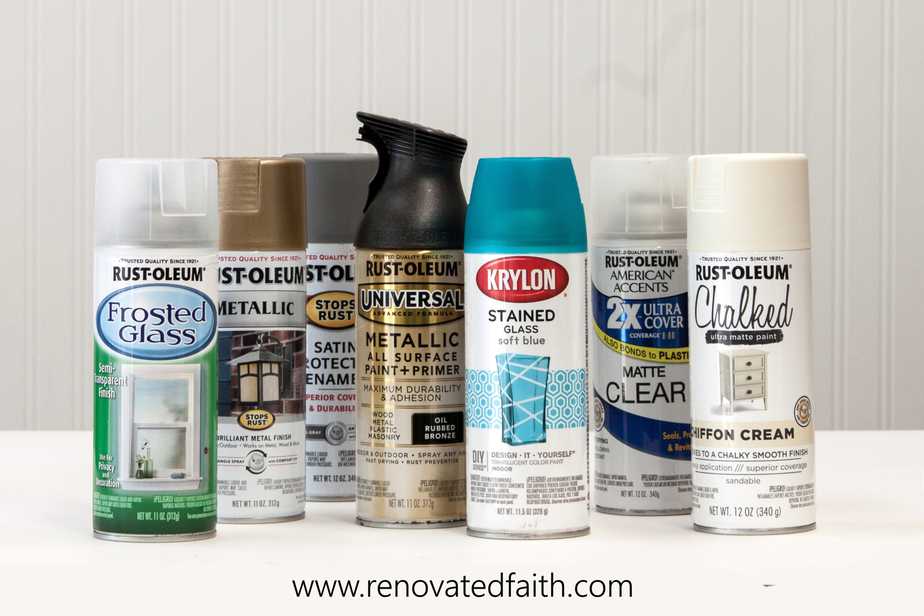 A Beginner's Guide to Spray Painting Like a Pro
Do you have a DIY project that involves spray paint? After spray painting a ridiculous amount of projects, here are my best tips for spray painting any surface flawlessly and easily! You don't have to be a pro to get a smooth, even finish with spray paint. You just need a few of my best spray painting tips and tricks!
I have spray painted more than my fair share of projects, and believe me when I say I have learned the hard way how to get the best results easily! Whether its door knobs, electrical conduit for curtain rods, furniture hardware, lamps, boxwood branches, mason jars, or windmill wall art, I've spray painted it all.
Because I have ruined some items with spray paint, I've learned what mistakes not to make! These tips will help you to get a smooth, even, drip-free finish on your next DIY project!
LET ME SHOW YOU:
How to get a flawless finish with spray paint
The best way to protect your painting area
Why the temperature outside drastically affects your results
How to get professional results with beginner experience
My 21 Best Tips & Tricks for Spray Painting
☑️ If you are curious or in a hurry, here is a quick link download the free checklist to get a flawless finish on any surface: 21 Secrets to Spray Paint Like a Pro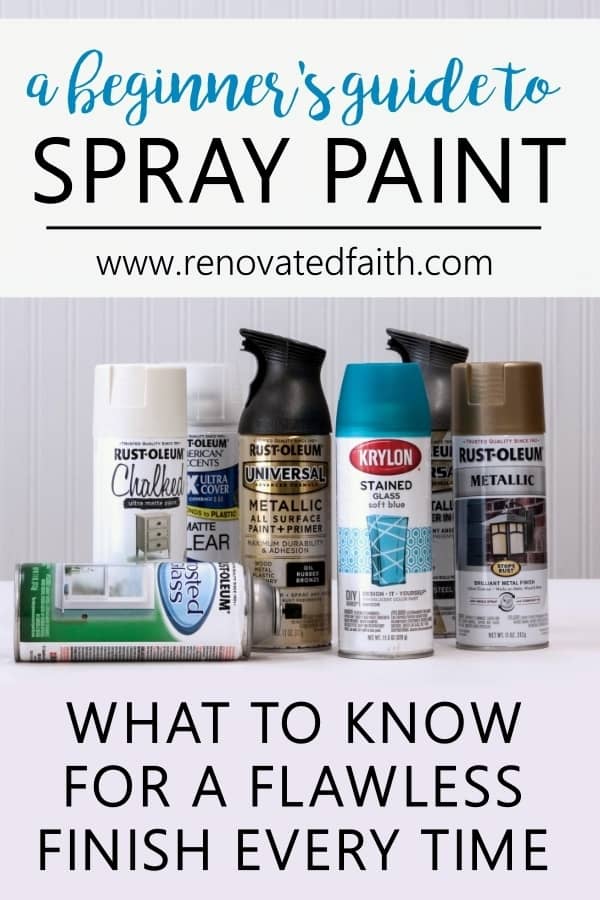 (As an Amazon affiliate I earn from qualifying purchases. Please see my full disclosure HERE).
Spray Painting Supplies:
Respirator Mask – You can get a great respirator mask (like this one) that will keep any fumes or spray paint particles from entering your lungs. I highly recommend it for your next spray paint project and you will be surprised how well it comes in handy for other projects too….like that time a rat died in our wall and we had to get it out! 😬
Plastic Tarp – Unless you spray over your grass and don't mind getting some overspray on it, you will need a plastic tarp. You can get these really cheap at the dollar store or other low cost tarps here. Feel free to use an old sheet if that's easier.
Best Spray Paint for Metal – This line of Rustoleum Spray Paint is my favorite for metal, especially furniture hardware.
Best Spray Paint for Wood and Plastic – You can't go wrong with these Rustoleum Spray Paint Lines for whatever color or sheen your project needs: Flat Spray Paint, Satin Spray Paint, Semi-Gloss Spray, Gloss Spray Paint, Metallic Spray Paint
Best Spray Paint for Glass – Whether you are spray painting mason jars or making thrift store finds look exactly like vintage milk glass, you can see all my favorite spray paints for glass here: How To Spray Paint Mason Jars
Gloves – These are not a must but they are nice to have on hand.
How to Remove Spray Paint From Your Hands – This is my favorite all-natural product for getting spray paint off your hands. Combine this oil with olive oil and you can rub any paint right off your hands with a microfiber cloth.
Download the free printable checklist here: How to Spray Paint Like A Pro
Possible Spray Painting Pitfalls
Uneven, rough finish
Cracking in spots
Drips that dry in place
Spray paint that penetrates plastic paint barriers
Spray painting is easy if you know a few simple tips! Fortunately, you don't have to deal with the possibility of ruining your project if you know these time-saving tips for a flawless finish.
Why Should You Know How to Spray Paint?
If you are a beginner DIYer, you'll soon find that spray painting is an important skill in your DIY arsenal. Spray paint is wonderful because it can give you a perfectly smooth, weather-proof, permanent finish on any material in much less time than painting by hand. All spray paint is oil-based which is more durable than water-based paint. Also, spraying on paint gives you a finer finish than a brush.
You can just as easily spray paint glass, metal, plastic, and wood furniture with these tips. To download them in a checklist form, click here.
When to Use Spray Paint or Latex Paint
Spray paint is oil-based which makes it very durable. Also, spraying paint gives you a quick easy way to get a smooth, brush free finish on surfaces. Spray paint works best on small to medium items like home decor, wall art, furniture hardware, doorknobs or very small furniture items (like a stool). Don't use spray paint on furniture unless it is a chair with lots of spindles.
For furniture, it is much more cost-effective and easier to use this process: A Beginner's Guide to Painting Furniture. Also, I did a lot of testing to see which paint was best for furniture and latex came out on top. You can see my full results here: Milk Paint vs. Chalk Paint vs. Latex
Ideas for Updating & Transforming Home Decor with Spray Paint
The easiest way to transform your existing home decor items is with a $5 can of spray paint. Here are a few of the projects where I have put my Best Spray Painting Tips into practice:
1. Spray Painting Furniture Hardware
In most of my projects, I spray paint the furniture hardware instead of replacing the hardware or cleaning it up. This option is not only easy but can give the hardware a brand new look that is just as durable as the original finish. My Beginner's Guide to Painting Furniture includes a video where I show you how to spray paint the hardware for all of my furniture makeover posts.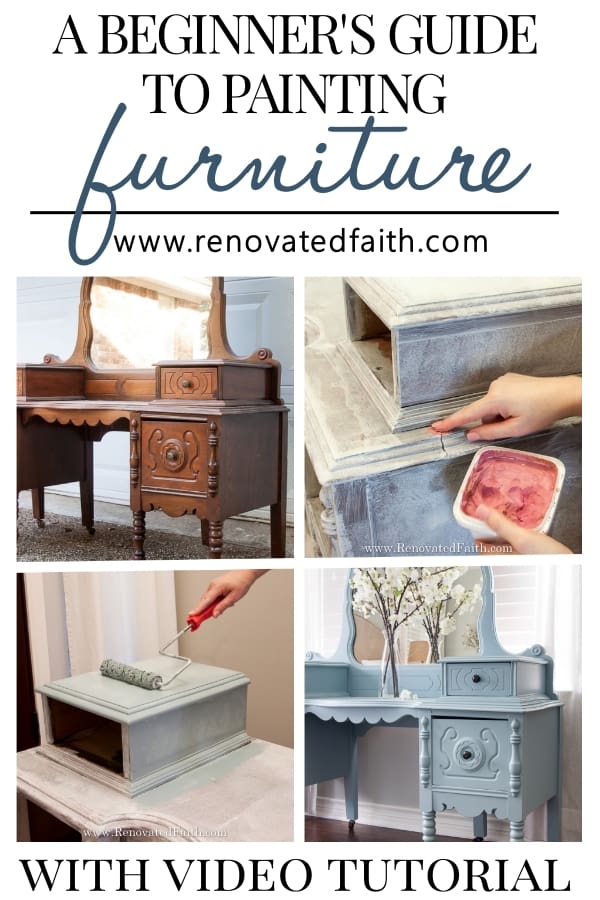 2. The Best Way to Spray Paint Door Knobs
We saved hundreds of dollars by spray painting our old door hardware instead of buying new. Here is the full tutorial on how to make sure that your newly painted door knobs last for years to come: How to Spray Paint Door Hardware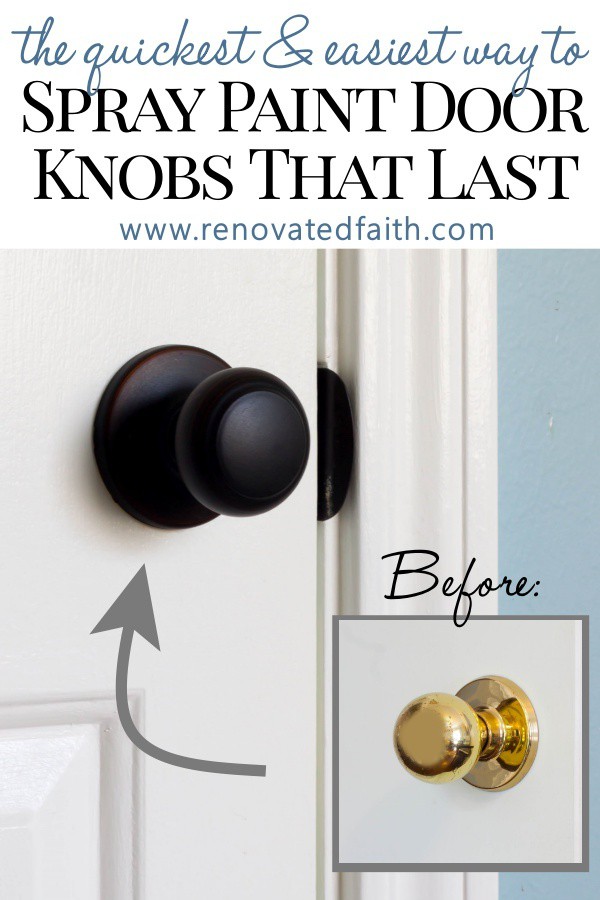 3. Update Light Fixtures with Spray Paint
Instead of spending a ton of money on brand new light fixtures, you can easily get the look of farmhouse lighting with spray paint and a few simple tips. Check out this post for how to update old chandeliers and make pendant lights out of decorative lanterns: Easy Light Fixtures Transformations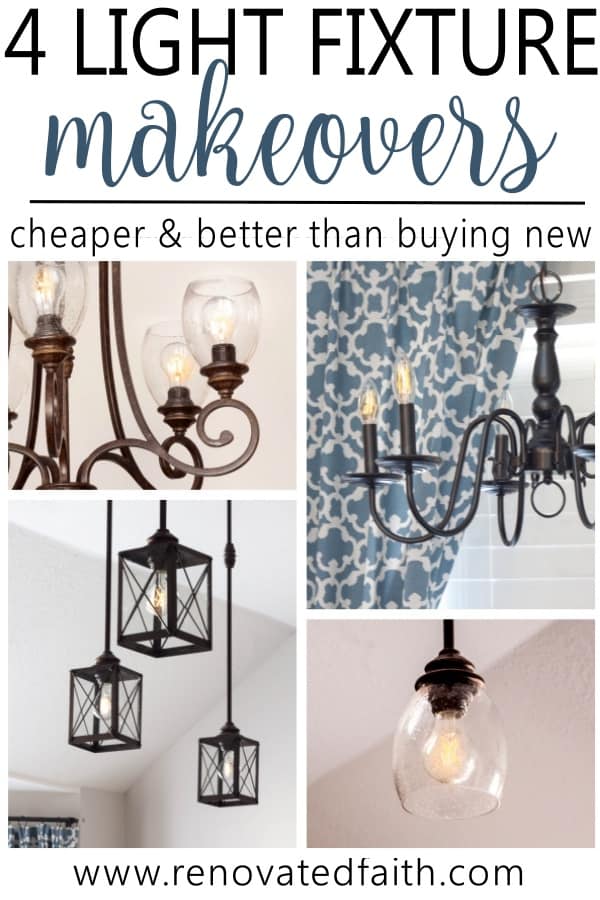 4. How to Spray Mason Jars & Glassware Any Color
This tutorial shows you how to spray paint glassware in any color, tint or sheen! Whether you are painting mason jars for flower vases or painting thrift store finds to look like milk glass, this guide and video will tell you all you need to know: How to Spray Paint Mason Jars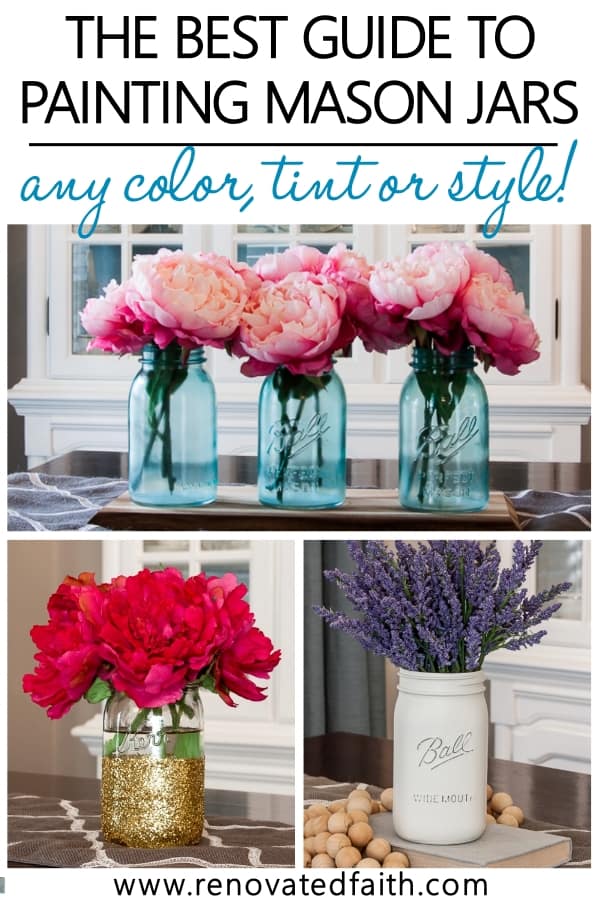 5. How to Make Curtain Rods Out of Electrical Conduit
My curtain rods made from electrical conduit are still going strong and no one can tell that they are not custom curtains rods. Using the right spray paint is critical to getting the look of store-bought curtain rods and hardware. In this guide, I share with you all you need to know to save tons of money on curtain rods and hardware: How to Make Curtain Rods Out Of Electrical Conduit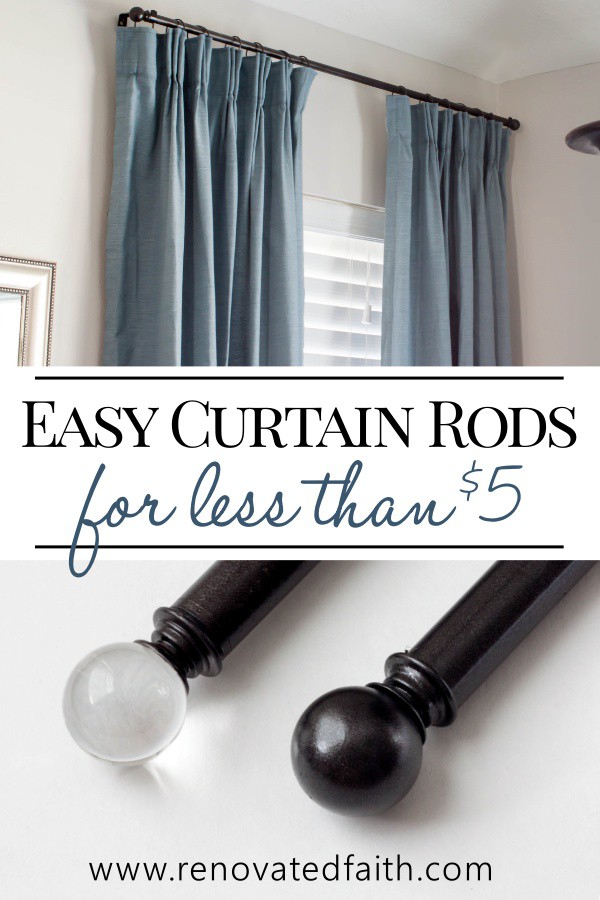 6. Easy, DIY Windmill Wall Art
Last, but not least, you can also make your own windmill wall art out of ceiling fan blades! This tutorial is great because you can customize your wall art to the look and size you want! See the full tutorial here: How to Make DIY Wall Art from Ceiling Fan Blades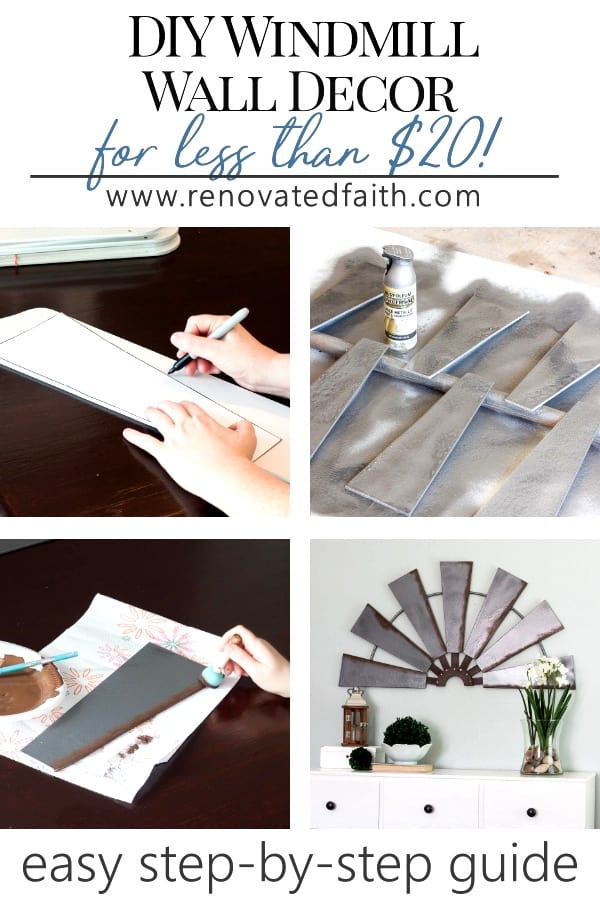 7. Save Time Painting Table Legs
If you have ever painted table legs, you know what a pain it can be. They are not only time consuming but are hard to paint without drips. My best short-cut is spray-priming them first. This provides a very durable finish without drips or brush strokes. You can read all the details in this post here: Tips for Painting Table Legs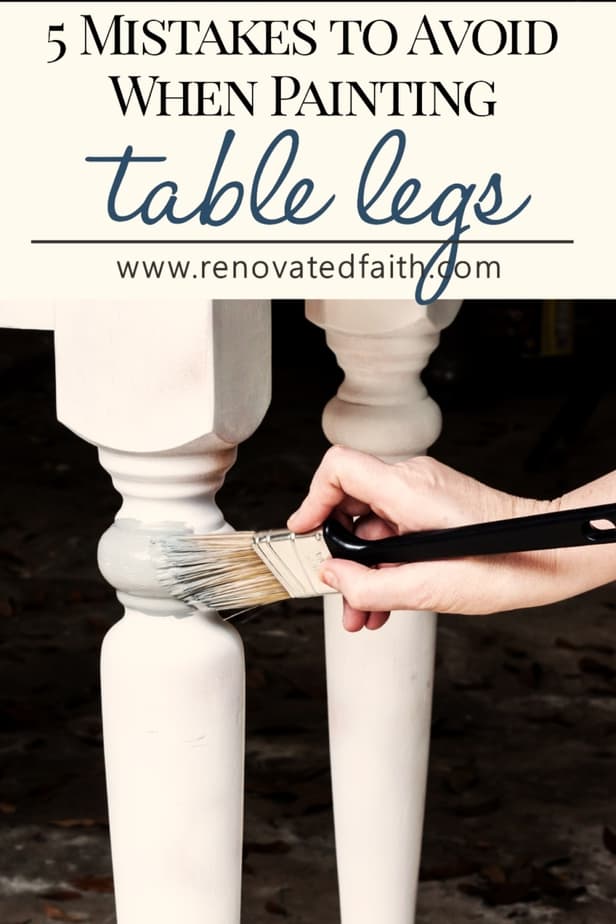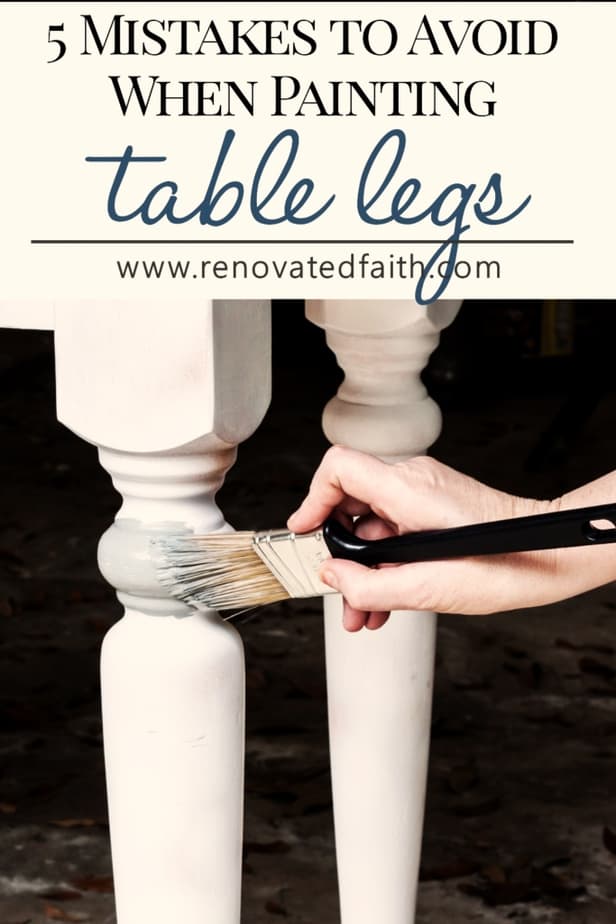 8. Outdated Christmas Decor
You can also spray old village figurines and nativity sets to give your outdated Christmas decor a modern look! See this post on how to update Christmas decor with white spray paint: How to Give an Outdated Nativity Set a Stunning Makeover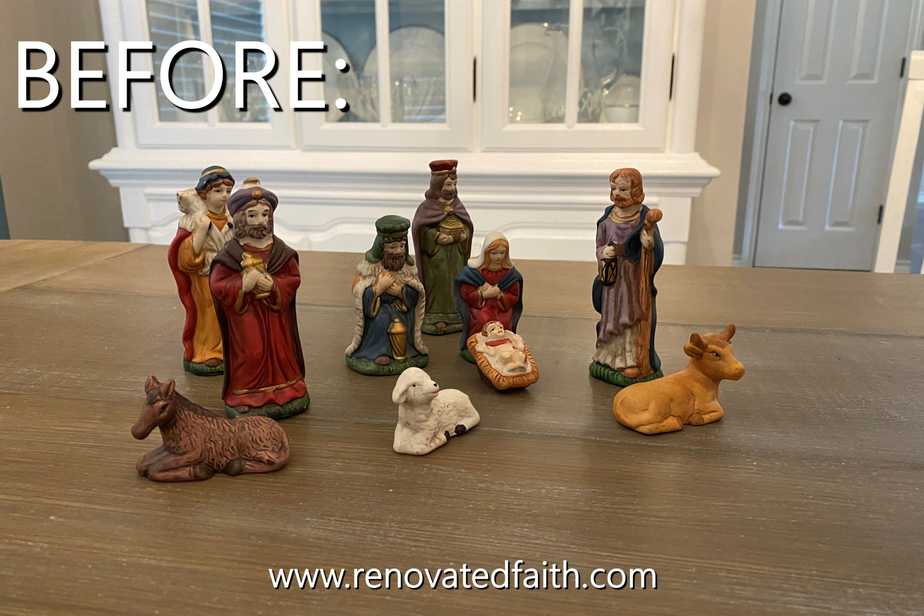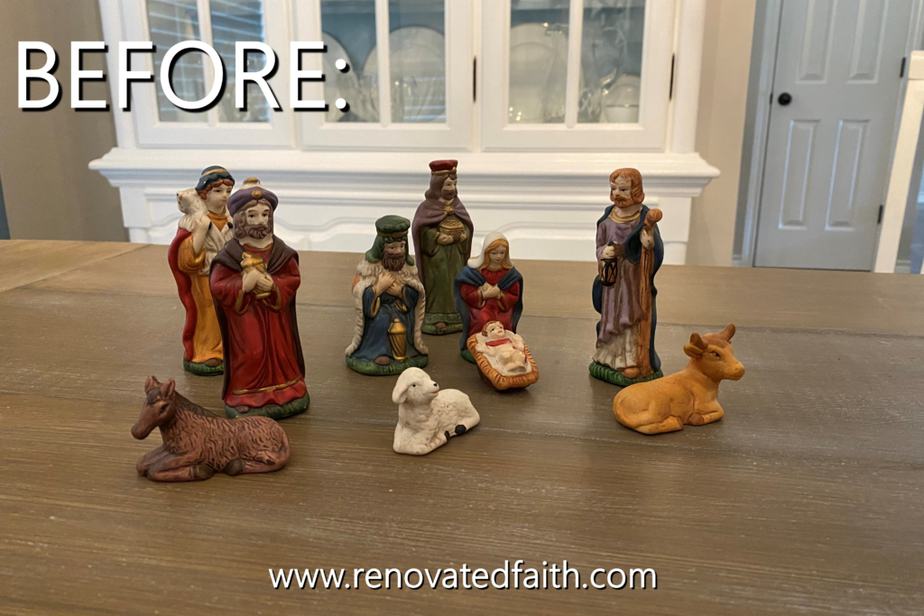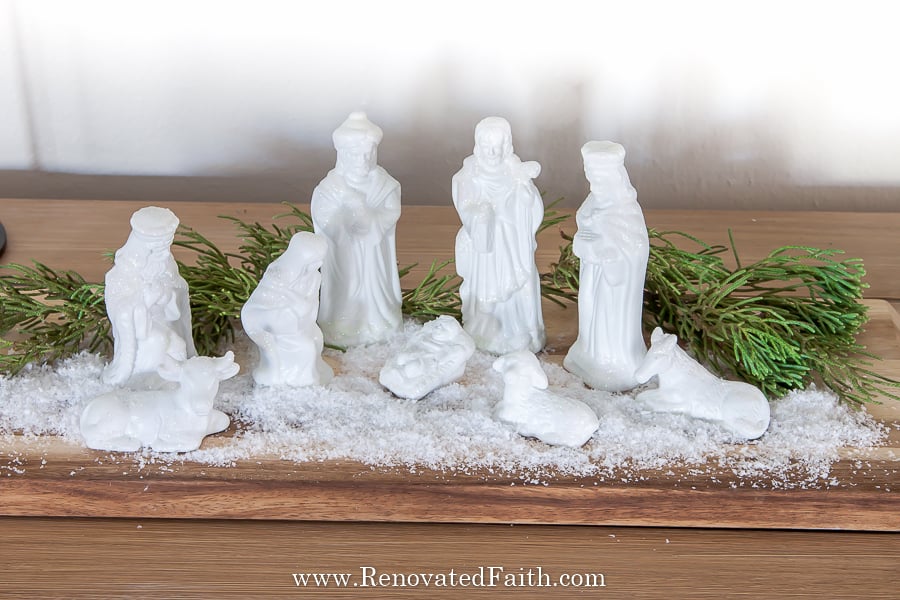 RENOVATE YOUR FAITH: Life's Only Source of Certainty
The purpose of this post is to you some helpful tips and tricks so that you have a smooth finish every time. Consistency and certainty is something I strive for when it comes to DIY projects. I like knowing that when I follow the same steps, I will have a beautiful final product every single time.
Unfortunately, life doesn't always yield the same level of certainty. As James Clear writes in his article The Evolution of Anxiety, "There is no guarantee that working hard in school will get you a job. There is no promise that investments will go up in the future. There is no assurance that going on a date will land you a soulmate." Living in today's world means that we are subject to a fair amount of uncertainty about our future.
But fortunately, if you have a relationship with God, you can rest in knowing that you do have all the certainty you need in Him.
Regardless of what happens during the course of your life, you can rest in full assurance that God is in control and the course of our lives is never left to chance.
Although we don't know the details of how our needs will be met, we can always be certain of one intrinsic fact – the God of creation is working for the good of those who love Him.
Romans 8:28, 29 says, "And we know that in all things God works for the good of those who love Him, who have been called according to His purposes."
We can have confidence to know that whatever situation we face, no matter how seemingly hopeless, our Heavenly Father is working towards His Will in all purposes. Because of the promise of Romans 8:28, we can know God's Will will be done and His will is always in our best interest.
No matter the difficulties that we are facing we can trust that our God is working things for our good and ultimate benefit. In hard times, we can lean into Him to knowing that while life may seem out of control, He is very much in control.
So regardless of how much uncertainty life brings, you can know that your Father in heaven dearly loves you and is presently working behind the scenes in every situation you face.
For more spiritual encouragement, click here for more posts with Renovate Your Faith devotionals.
If you aren't used to spray painting, I have good news! Find out all my best tips and spray painting hacks by downloading this free checklist of Best Spray Painting Tips and Tricks. Get the password for the library with all of my free printables including wall art, checklists, and templates by filling out this form:
More Posts Related to How to Spray Paint
The Ultimate List of the Best Spray Paints for Glass
How to Spray Paint Mason Jars the Right Way
Why I Don't Use Chalk Paint on Furniture
How to Give an Outdated Nativity Set a Stunning Makeover
A Beginner's Guide to Furniture Painting
The Best Podcasts for Christian Women
Easy Front Yard Curb Appeal Tips on A Budget
Final Thoughts on Spray Painting DIY Projects
With these tips, you can transform any DIY home decor project easily with spray paint. After years of spray painting a ridiculous amount of DIY projects, I've learned what to do and what not to do. With my spray painting tips and tricks, you can get a beautiful finish on any material every single time!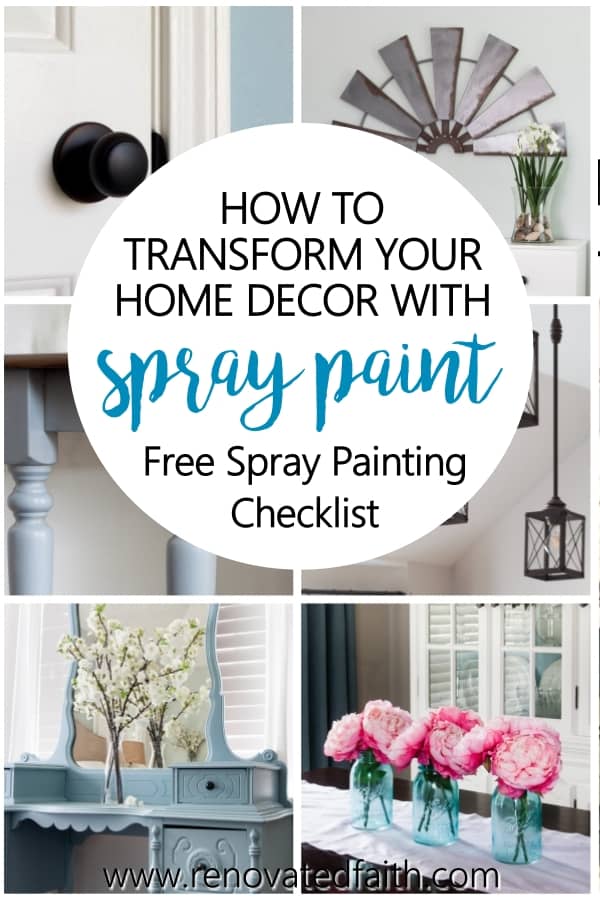 I love to hear your thoughts and questions! Scroll down to leave a comment and I WILL reply! ❤️
Blessings,

Be sure to follow the fun here!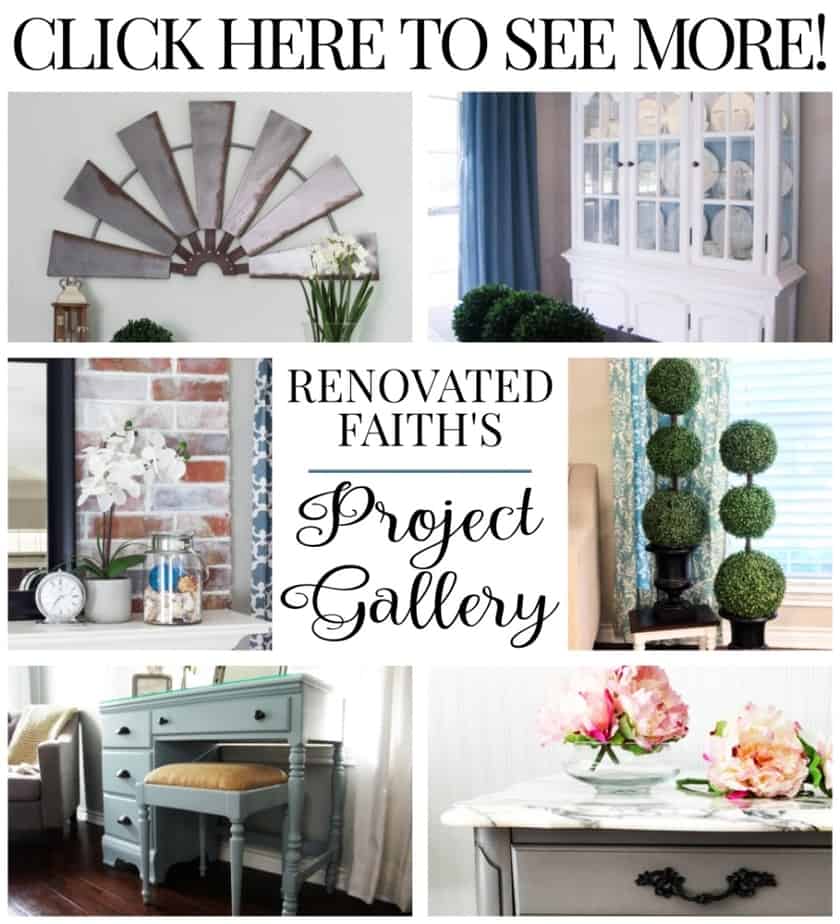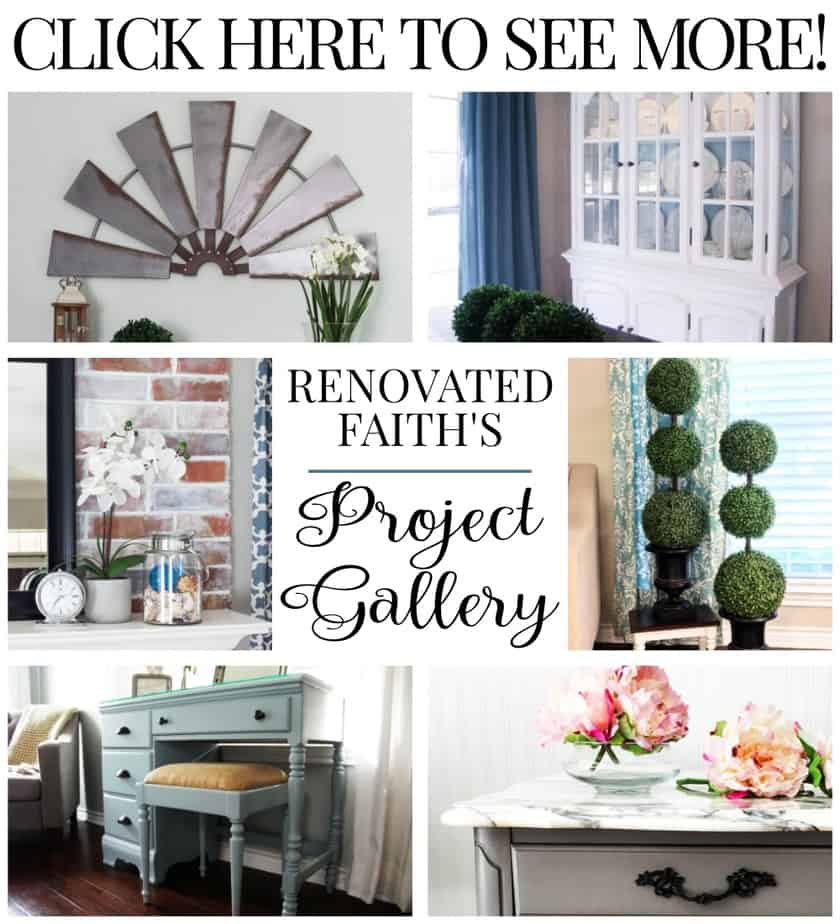 Best Cross Back Chairs: Dining Chairs, Counter Stools & Bar Stools
Welcome to Renovated Faith, where I share about DIY projects, my faith and everything in between! When I'm not spending time with my family, you will find me redoing furniture in the garage or watering plants in my greenhouse. This blog is about transformation. Anyone can renovate a house but only God can transform our hearts!