29 BEST Christian Podcasts For Women (Ultimate Guide)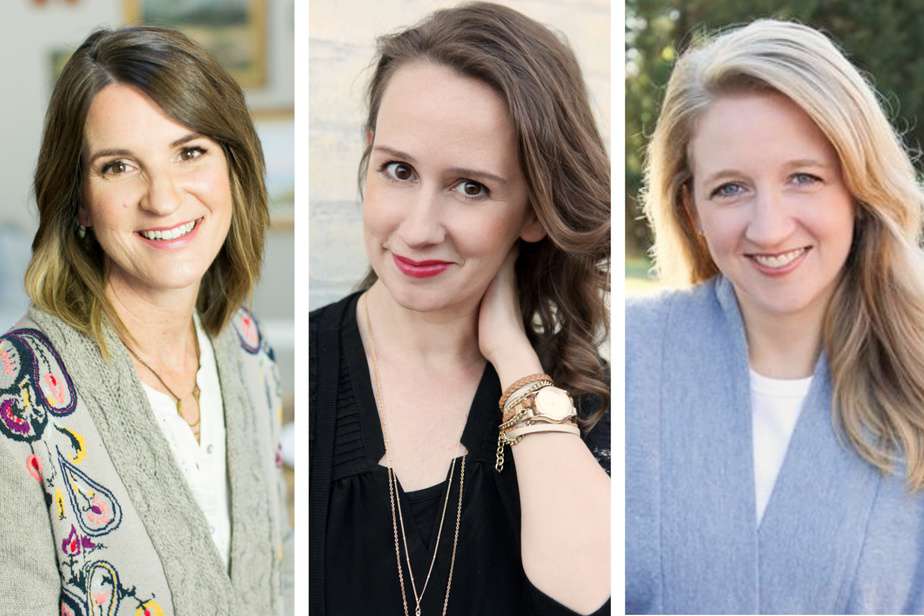 But what if you don't have time for podcasts?

Jen Wilkin, Emily P. Freeman & Christine Hoover
My Criteria for the Best Christian Podcasts for Women 2024
Best Christian Podcasts for Moms 2024:
Whether you are a stay-at-home mom, work-at-home mom, or working mom, there are so many great Christian mom podcasts that you are sure to be encouraged by!
Best Podcasts for Christian Women – Interview Style, 2024
Best Christian Podcast for Women on Prayer 2024
Praying Christian Women Podcast
Praying Christian Women is one of the most popular podcasts for women on prayer. This new podcast brings today's Christian women from all backgrounds together as award-winning authors Alana Terry and Jaime Hampton discuss what it means to be a woman of prayer in the 21st century.
Whether you're brand new to the faith or have been a believer for decades, the Praying Christian Women podcast will bring you biblical encouragement and inspiration (as well as an abundance of practical tips and easy-to-implement suggestions) to deepen your prayer life. Join your hosts Alana and Jaime, whose books have reached over 100,000 readers.
They are more than just a podcast; they're a community of believers. To check out how to improve your prayer life and to be informed of how to better pray for current events, check out the Praying Christian Women Podcast HERE.
Best Christian Podcasts for Women Digging Deeper in God's Word (Women's Bible Study Podcasts)
Jen Wilkin – The Flower Mound Women's Bible Study Podcast and The Knowing Faith Podcast
You can listen to Jen's teachings on her Flower Mound Podcast where you will find her studies of Hebrews, Joshua, 1 John, and several other books. Within her episode library are some of the best podcasts for Christian marriage and parenting. You can also find her study on Matthew – Part 1 and Matthew – Part 2 HERE. Last but not least, Jen Wilkin is co-hosting a podcast entitled Knowing Faith along with JT English and Kyle Worley, who are also with The Village Church.
This podcast explores how our faith is founded on Scripture to help the church understand where our faith is rooted. The Knowing Faith podcast has increased my appreciation for His Word and the fact that He has allowed us to be part of His narrative. You can find Jen's blog at jenwilkin.net and I highly encourage you to check out her books Women of the Word, None Like Him, and In His Image.
The Next Right Thing Podcast by Emily P. Freeman
Picture yourself on a yellow park bench in front of a duck pond with your best friend / spiritual mentor. You feel the warm sunlight among a gentle breeze when you suddenly realize you forgot your cell phone at home. But, who cares?! You are so wrapped up in meaningful conversation, you are glad you left it behind!
This is how I feel listening to Emily P. Freeman's podcast, The Next Right Thing Podcast. Her podcast's tagline is "making room for your soul to breath". She so eloquently invites you to find room in your heart, mind, and schedule for the Lord.
Every one of her episodes (and I've listened to them all) is Biblically sound while making application tangible in today's world. Click here to subscribe to the Next Right Thing Podcast.
Proverbs 31 Ministries Podcast
Lysa Terkeurst, the founder of Proverbs 31 Ministries, feels that telling the story of what God has done in our lives is such a powerful thing. It furthers His Kingdom in ways we might not see on this side of eternity. And that's not something they take lightly. Every episode of the Proverbs 31 Ministries Podcast will feature a staff member or friend of the ministry who can teach you something valuable from their vantage point.
The Proverbs 31 Podcast will help you apply biblical wisdom to your current season of life — whether you're in your twenties or eighties. Each episode also helps you to learn to value the people around you who are in different seasons by finding common ground in your struggles.
So start your day off right with the Proverbs 31 podcast, one of the best Christian podcasts for women where you can find Bible study resources and information on Christian living. Check out the today's podcast here: Proverbs 31 Podcast
Living Proof Podcast with Beth Moore
Author and Speaker Beth Moore is a dynamic teacher whose conferences take her across the globe. She has written numerous bestselling books and Bible studies. She is also the founder and visionary of Living Proof Ministries based in Houston, Tx.
The Living Proof Ministries Podcast is dedicated to encouraging people to come to know and love Jesus Christ through the study of Scripture. You can experience the same quality Bible teaching in her podcasts as you would sitting in the front row of her Bible Study class making it one of the best Christian podcasts for women. Check out all of her podcast episodes full of Bible study resources here: Living Proof Ministries Podcast.
The Daily Grace Podcast
Daily Grace exists to encourage and equip women to seek God in His Word. Their goal is for women to know that deep Bible study, sound doctrine, and rich theology are not just for the seminary student or pastor. The good news is that the Bible is accessible and transformational for all believers though the Holy Spirit.
They invite women to join them in conversations about our great God, and to be encouraged to seek a deeper knowledge of God. This knowledge leads them to live their lives for God's glory as they grow in love and awe in response to who He is. New episodes release every Tuesday here: The Daily Grace Podcast
Little Things Podcast
Amber Albee Swenson, one of our Time of Grace writers and bloggers, helps listeners to navigate through some of life's challenges and struggles by using Scripture and her own experiences of being a mom, wife, speaker, teacher, and forgiven child of God … Because in God's kingdom, the small things ARE the big things. Click here to check out the LIttle Things Podcast.
Made For This Podcast with Jennie Allen
Made for you is one of my favorite podcasts! With every word Jennie writes, she conveys in such a beautiful way that God sees you. He loves you. He has invited you into the beautiful story He's written for this world. And, because He is a God of abundance, He wants to use you to bring more of His love into a world that desperately needs it.
Jennie Allen has seen for herself the crazy and miraculous that Jesus does when we release the grip of control and step fully into God's beautiful design for our lives. It's never a mistake to step into where He's leading you. Click here to check out this top Christian podcast for women: Made For This With Jennie Allen
Set Apart Girl with Leslie Ludy
Set Apart Girl inspires women of all ages to pursue Christ-centered femininity. As a bestselling author of many popular books Leslie Ludy speaks straightforwardly, giving biblical and practical advice on the best ways to live as godly women amidst a self-seeking and shallow culture.
With episodes on purity, purpose, devotional living, true beauty, Bible study, mentoring, leadership, friendships, romantic relationships, marriage, body image and family life, this soul-stirring podcast will encourage you to surrender your life to the one true King and find true fulfillment and purpose in Him! To check out the Set Apart Girl Podcast, click here.
Priscilla Shirer Podcast
Priscilla Shirer is an American author, motivational speaker, actress, and Christian evangelist. She is founder of Going Beyond Ministries that aids shaping the mindsets of the Youth and turning their hearts unto God. Her father is Dallas mega-church pastor Tony Evans and her brother is Christian entertainer Anthony Evans. As one of the top podcasts for women of faith, Priscilla Shirer rightly handles God's Word and shows you how to apply it in your life. Click here to listen to the Priscilla Shirer Podcast.
Hello Morning Podcast with Kat Lee
The Hello Mornings podcast with Kat Lee is one of the most inspirational podcasts for women. It's all about helping you build a simple, yet powerful morning routine. We equip you with tips on the 3 Pillars of a great morning routine: God Time, Plan Time and Move Time. We also discuss the latest habit-building research, great ways to prioritize your time and share stories from the women in our HelloMornings.org community. You can listen on your favorite podcast player or here: The Hello Morning Podcast Or you can find the book Hello Mornings here.
Help Me Teach The Bible Podcast by Nancy Guthrie
Nancy Guthrie talks to some of the best teachers and preachers of our day in her podcast Help Me Teach The Bible. Her goal is to equip all kinds of Bible teachers to creatively teach through specific books of the Bible. However, you don't have to be a teacher to thoroughly enjoy this podcast! Nancy and her guests explain whole books (ie. Isaiah, Revelation, Mark) and give a bible recap of major themes (ie. suffering, teaching, Joseph's story) which give a better understanding of the Bible in detail but also from a bird's eye view of Scripture.
Nancy does an excellent job as she "translates" observations from leading pastors and scholars making it the most practical podcast I've listened to. Subscribe to Help Me Teach The Bible HERE. Nancy has written several books and Bible studies you can find HERE including The One Year Praying Through The Bible For Your Kids.
Timothy Keller's Gospel in Life Podcast
Although not a woman, Timothy Keller's podcast has played a vital role in my spiritual growth and I know you will find it beneficial as well! His Gospel in Life podcast includes classic sermons by Timothy Keller, Pastor Emeritus of Redeemer Presbyterian Church in New York City, and NY Times best-selling author of "The Reason for God: Belief in an Age of Skepticism." Check out his podcast by clicking here: Gospel in Life Podcast
Best Christian Podcasts for Women on Healthy Living, 2024
Revelation Wellness Podcast
This is the perfect podcast if you are interested in wellness & fitness training for your mind, body, and spirit. Push play on the REVING the Word podcast next time you go for a walk, run, hike, or bike ride. Or quiet your heart and mind with a Be Still and Be Loved episode as Alisa Keeton, founder of Rev, speaks God's Word over you. You'll also hear life-giving interviews & messages. When you're ready to lose what's weighing you down, this podcast community is waiting for you! You can subscribe to the Revelation Wellness Podcast here.
The Healthy Women Podcast
Dr. Melody Stevens is the host and founder of Fit+Faith which supports any Christian woman on their journey toward their healthiest life — in Mind, Body and Spirit. To kick things off right, start with her complimentary Detox Checklist to help with health issues. Melody walks you through 7 days of clearing the clutter in your mind, body and spirit to get you refocused on living the best life God has waiting for you. God has so much more for you! Get started today. Click here to find The Healthy Women Podcast on Apple.com.
The Best Podcasts for Christian Women on Leadership
The Christian Woman Leadership Podcast
You're someone who leads in every aspect of your life, but sometimes it feels lonely at the top. Despite your God-given gifts, passions, and dreams, you still question your abilities and wonder if you're truly cut out for the roles you've been given.
You're ready to shed the self-doubt and embrace the gifts God has given you so that you can lead with confidence and purpose while keeping family life a priority. And if you're an entrepreneur, you're ready to grow your business without compromising your faith or values. This is such a good podcast for women wanting a marketing strategy that works and that aligns with who God made you to be. Click here to check out The Christian Woman Leadership Podcast.
The Jennifer Allwood Show (The Best Christian Working Mom Podcast)
The Best Podcasts For Christian Women on Time Management
Cultivate Your Life Podcast
It's easy to feel overwhelmed by everything on your plate and disappointed when you're not spending time doing the things you love and caring for the people you love. You want to leave the overwhelm behind and finally make progress on your goals with joy! Is it even possible? Cultivate What Matters was created to give you the community, resources, and encouragement to realize that you can make great things — big or small — happen. The Cultivate Your Life podcast with mom to three and best-selling author, and motivational speaker Lara Casey, will help you uncover what matters in the big picture and start acting like it today. Whether you're feeling stuck, overwhelmed, or in need of some refreshing truth, you are in the right place! To check out new episodes, click here: Cultivate Your Life Podcast
Funny Christian Podcast for Women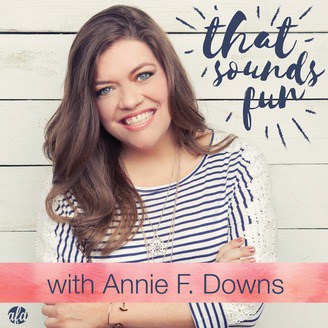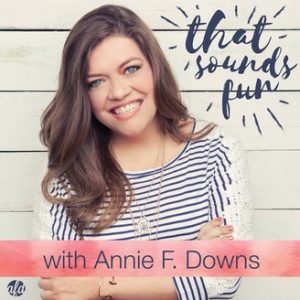 Christian Podcasts for Young Women
All of the above Christian podcasts are great for young women but I especially like Journey Women, The Next Right Thing, and also That Sounds Fun with Annie F. Downs.
Today's Christian Single Podcast
Related Posts To The Best Christian Podcasts for Women
Best Christian Books for Women
Final Thoughts – Best Christian Podcasts, 2024
Whether you are looking for Christian podcasts for young women or want a podcast specifically on prayer, this list will help you find the perfect Christian podcast for you and your interests. What about you? Which podcast is your favorite Christian podcast for women? Be sure to contact me or comment below to share any podcasts I might have missed!
Did you like this post? Be sure to share it with others. Have a wonderful week!
Blessings,
Be sure to follow the fun here!
Best Christian Podcasts for Women
Christian Women Podcasts, 2024