Best Online Bible Study Sites of 2020 (Women's Bible Study Plans)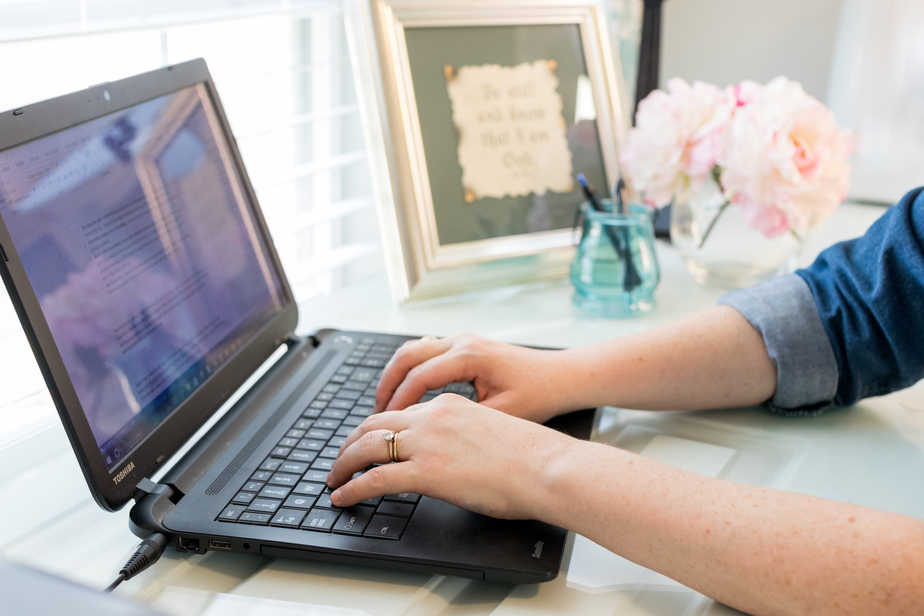 Best Online Bible Studies for Women
Struggling to get in a Bible study routine?  We've all been there!  Check out this list of the best online Bible study sites of 2020, which also includes women's bible study plans, resources, and tools!  
Spending time in God's Word is critical to knowing God more and growing in your faith.  Here's a list of numerous Bible studies online that serve as helpful resources to interpret and apply Scripture to your everyday life.
This post is for you if:
You want a wide selection of biblically sound studies to choose form.
Your schedule doesn't allow for you to attend a daytime Bible study at church but you still want community with others
You want a free Bible study you can download online to do at your convenience.
You want tools and resources to aid your Bible study that are easily accessible and free.
You want a safe way to see what Bible study is all about!

Why Study God's Word
John 21:14 states "Whoever has my commands and keeps them is the one who loves me. The one who loves me will be loved by my Father, and I too will love them and show myself to them."
So, from that verse, we can deduce that loving God means studying and applying Scripture.  And the more we study Scripture the more God will reveal of Himself to us!  I don't know about you but I can't think of a better motivation to get into God's Word.
But sometimes the busyness of life or our schedules can make it difficult to sign up for a Bible study at church.  But that doesn't mean you can't still enjoy Bible study and discussion with a community of believers.
In this post, I list several, quality Bible study resources online that are doctrinally on-point while also staying relevant so you can apply God's Word to your everyday life.  If we truly want to fall in love with Christ, you will spend time in His Word.
"The heart cannot love what the mind doesn't not." – Jen Wilkin
Bible Study for Beginners?
If you have never spent time studying God's Word, you are in a great place, my friend, and I'm so glad you are here!  You are about to embark upon an amazing journey of learning God's story which is also YOUR story!   Don't feel like you have to know all the answers!  I sure don't and no one does.  Your Bible study time is about a relationship with Him and He will honor your efforts!
When I see Christ standing before me on my first day of heaven, I want His face to be a familiar one.  For although I will see His face for the very first time, I want to have spent time studying His Word and talking with Him over gallons of coffee cups during my lifetime.  

Bible Studies are Not Fast Food
Although these are online studies, you get out what you put in.  Make whatever study you pick a priority in your day.  You will get out of the study what you put in so spend time in prayer, study, and applying God's Word.  Pace yourself in the Word instead of rushing to finish the study.   If you invest yourself in God's Word you will transform your understanding of the Scriptures and you will begin to see God's Word in a whole new light.
Women's Online Bible Study Plans that Will Transform Your Time with God:
(As an Amazon affiliate I earn from qualifying purchases. Please see my full disclosure HERE).
The Best Online Bible Study Groups, 2020


Lifeway Women | Online Bible Study Groups
Lifeway is synonymous with quality Bible study curriculum and the same can be said of their online Bible study platform.  They offer topical and book-based studies and most have videos that can be accessed for free.
Each week you go through the week's lesson and then you have the opportunity to discuss the lesson and video with other participants through Lifeway's own social platform.   The only expense is the Bible study participant's guide.  Studies offered in the past are Gloria Furman's Raised Together (Colossians), Finding I Am by Lysa Terkeurst, and the Armor of God by Priscilla Shirer.    To find out more and find a group for you, click here:  Lifeway Women's Online Bible Studies


Precepts Bible Study Online
If you love inductive Bible study as I do, no one does it better than Precepts!  They provide a unique experience that allows you to join in your Leader's Online classroom for LIVE weekly discussions. These live discussions will help you grasp the material as you reason through the Scriptures together.
The only cost the online class is your Bible Study Workbook.  Each study is one of Precept's inductive Bible studies that help you to walk through the steps of observation, interpretation, and application and there are several options to choose from to find one that works for your schedule.
The online Bible Study Leaders are experienced and thoroughly vetted by their Advisory Team. Leaders go through an application and online training process and agree with their Doctrine and Mission Statements.  To sign up for an online class, click here: Precepts Online Women's Bible Studies


Bible Study Fellowship – Daily Bible Study Online
Bible Study Fellowship has a reputation for in-depth study of God's Word and a history of helping women to interpret and apply God's Word for themselves.  Traditionally, BSF meets once a week in various locations, but now they offer BSF discussion groups online! 
When you register to be part of the online community you receive the digital study guide for your own study time during the week and once a week you come together at a set time to discuss the week's lesson with other group members.   You even have access to the online lecture.  It's an amazing way for women all over the world to draw together through the Word of God.  You can also pick your day of the week, time, and age group.  You can read more by clicking here:  BSF Online for Women

Proverbs 31 Online Bible Study for Women
Proverbs 31 Ministries is a non-denominational, non-profit Christian ministry that seeks to lead women into a personal relationship with Christ, with Proverbs 31:10-31 as a guide. Their online Bible studies allow participants to receive the study and study-related blog posts directly to their email.
All of their curriculum is based on Biblical teaching and includes real-life practical application. Their books are always based on relevant topics and each study is designed to bring you closer to God.  Proverbs 31 not only provides Bible study, but they also have communities (blogs, social media, small groups, community groups) where extra support and accountability are experienced based on what you need most. 
You also have the option to buy the book they are studying.  Some of the studies they have done include: It is Not Supposed to Be This Way by Lysa Turkeurst, Seamless by Angie Smith, and Love Life Again by Tracie Miles.  To learn more or sign up, click here: Proverbs 31 Online Bible Studies

Women of Courage Online Bible Study Groups
The Women of Courage Online Bible Study seeks to take you on a journey through God's Word. Over 12 weeks, you'll meet 12 incredible women of courage straight from Scripture and dig into three themes from the (in)courage Devotional Bible — Better Together, Friendship on Purpose, and Imperfect Hospitality. 
This study is designed to meet you in the grit and grace of your everyday life.  There will be interactive discussions, videos featuring our devotion authors, and more!  The study will take place via email and in a private Facebook group.  (In)courage emails out all of the readings, questions, videos, etc. on Mondays and Wednesdays and the online discussion occurs in the Facebook group.
Participating in this study with us is free but they don't encourage participants to by the (in)courage study bible you can find here: (In)courage Devotional Bible, Hardcover.  To find out more about this Bible study, click here: Women of Courage Online Bible Study for Women
Here's a video I saw on YouTube that shares more about the devotional Bible: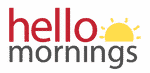 Hello Mornings Online Challenge for Women
The Hello Mornings challenge was birthed to encourage Christian women toward the life-giving habit of waking up FOR their lives instead of TO their lives.  Their motto is "God.Plan.Move." and aim to empower women to spend time with God, plan their day, and make healthy choices first thing in the morning.
In just a few minutes each morning, we can attend to the most important aspects of our lives – our relationship with God, planning, and improving our health. The goal isn't an overnight transformation, but slow and consistent progress toward life-long habits which radically change the direction of our lives and allow us to thrive in whatever role God has given us.
New challenges begin throughout the year. Each challenge runs for 6-weeks with a break until the next session.  Each session we offer a simple daily reading plan  AND an optional in-depth Bible Study. Both materials cover the same book of the Bible, just at different levels.   To learn more about this amazing Bible study for women, click here: Hello Mornings Challenge for Women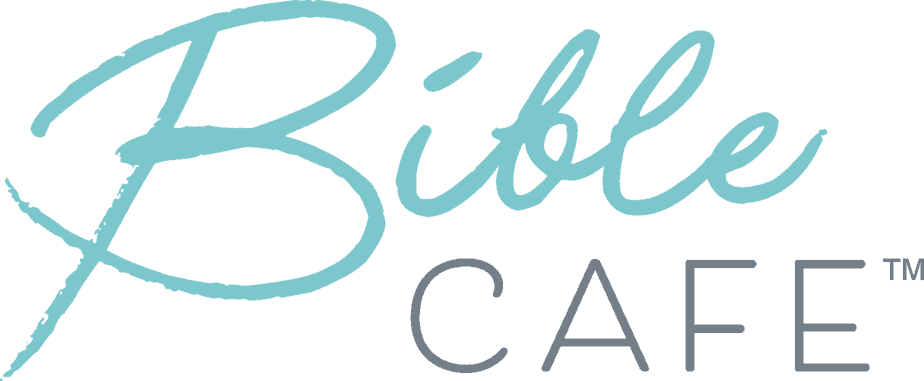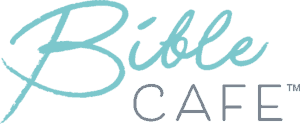 Bible Cafe Online Bible Study Courses
Bible Cafe is an online Bible study that helps women to be transformed by God's Word.  After choosing your study method, then you'll decide how you'd like to connect in the community.  You'll have the opportunity to join the Facebook discussion groups (free), the Zoom virtual discussions by phone or video (partner members), or an independent study through our website forum (partner members).
Discussion groups usually last one hour and are based on the study guide lessons. Facebook groups are held seven days a week, mornings, and evenings. Look for the schedule posted in the Facebook group.  Zoom meetings (virtual Bible study groups) are held at specific times once a week giving several options to choose from. "As we read and study together, we cultivate friendships and transform our faith."  To learn more about Bible Cafe, click here:  Bible Cafe Online Bible Study Courses
Women Living Well Online Bible Studies for Women
At Women Living Well, Courtney Joseph blogs through the Bible a chapter a day.   If you aren't sure which study to do first – her in-depth Bible study through the book of Ecclesiastes has been the most popular.
She also has a group called "Good Morning Girls" which is a group of women who use email, Facebook, Twitter, or text messaging to keep each other accountable for their quiet times.  You can invite some of your friends to join you. Courtney has several online Bible studies and resources, most of which are free.  You can read all about Good Morning Girls and Courtney's Bible studies here: Women Living Well Bible Study Resources
Love God Greatly Online Bible Study Groups for Women
Each Love God Greatly study can be completed in 15 minutes or less each day.  They meet you where you are when it's the right time for you!   You can even join their Facebook group, study alone, or gather friends to join you.
Each study includes a weekly Bible reading plan, memory verses, Monday-Wednesday-Friday blog posts, daily devotionals, an International recipe from one of their translators, weekly challenges, and even a study journal in print or downloadable form.
Love God Greatly is donor-supported and non-profit incorporating over 500,000 members from over 100 countries.  To learn more, click here: Love God Greatly Online Bible Study Community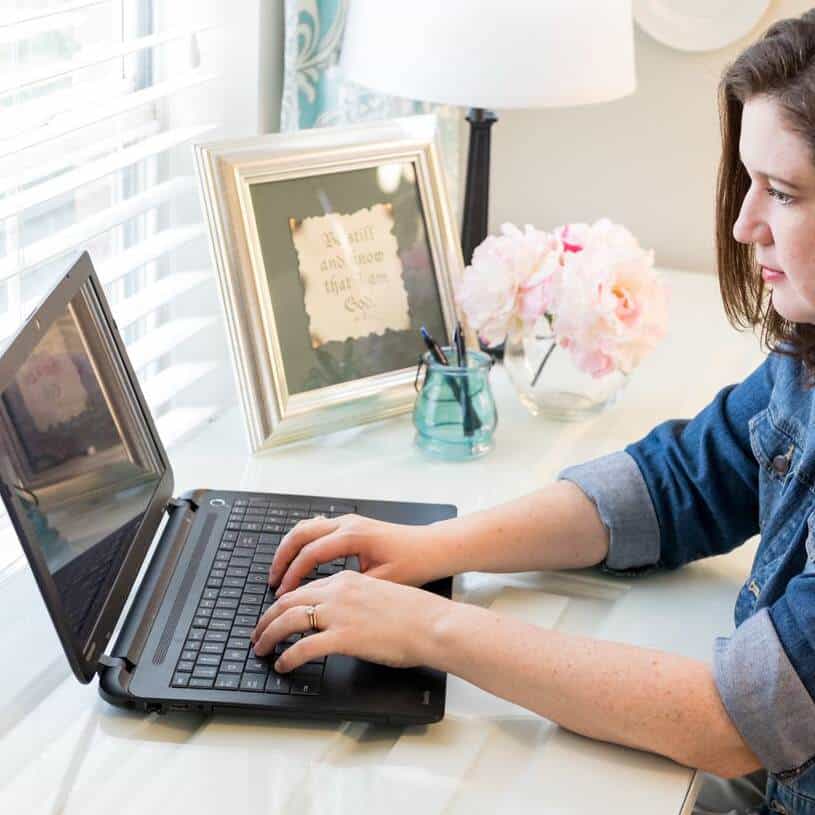 Free Online Bible Study Guides for Women
Jen Wilkin's Free Online Printable Bible Studies
Jen Wilkin has several free book studies online that she has done with her Flower Mound Bible study.  Her studies will teach you the Bible in a way that will stay with you for years to come.  The goal of her resources is to challenge you to move beyond loving God with just your heart to loving Him with your mind.   
These studies focus on answering the question, "What does the Bible say about God?" as they lead you on a journey of "God-discovery" though books of Scripture.  A few of her studies James, Exodus, and her phenomenal parenting class.  You can also listen to the podcast for the weekly lesson.   You can access her studies here:  Jen Wilkin's Online Bible Studies for Women
Living by Design Ministries – Free Online Printable Bible Studies
Each of Sarah Koontz's Living by Design studies is jam-packed with biblical truth and practical application, yet it is easy to understand and can be completed on your mobile device.  They are the perfect fit for the on-the-go lifestyle of twenty-first-century women!
You do not need to purchase a companion book or additional resources to complete our studies. Everything you need will be delivered straight to your inbox each day, at absolutely no cost to you.  Sarah also includes lots of free digital gifts and inspirational quote graphics in each of her studies.
Living by Design wants Bible study to become the highlight of your day, not something you have to force yourself to do "just to keep up with the homework."  This is why our studies can be completed in just 15-minutes per day and require no additional homework.  You can find out more here:  Living by Design's Free Online Bible Studies
When God Doesn't Fix It Online Bible Study by Laura Story
If you haven't heard of her name, you HAVE heard some of her worship songs.  She raises the following questions in her online study When God Doesn't Fix It:  Is it possible that good things can come out of our broken dreams? What does the Bible say about trials and unanswered prayers – and how do we learn to find joy again when God doesn't fix it?
Laura Story's When God Doesn't Fix It will help you find answers to these tough questions.  In the study, Laura shares the twists and turns that took place in her own life and will help us see how God may not fix everything or in the way we expect Him to fix things.  Instead, God will lead us to a place where we are better because of it.  With this free download are video access, free pdf study guide, and free art prints.  To access this free study, click here:  When God Doesn't Fix It Online Bible Study.
Anne Graham Lotz's Free Printable Bible Study Lessons
Anne Graham Lotz's Angel Ministries offers a multitude of free Bible studies that can be used for either individual or group study.  They include the 3 – Question Bible Studies which are multi-week studies in a single book of the Bible organized in a five-day-per-week format.  You can also access the devotional Bible studies which are topical studies designed to apply God's Word to your everyday life.
Anne also includes on her site Anne's Journey to Jesus video Workshop designed to teach you how to listen to God's voice for yourself in the pages of Scripture.  To find out which of these resources are best for you to click here: Anne Graham Lotz Free Bible Studies
Melanie Newton with Joyful Walk Ministries
Melanie Newton's mission is to help women learn how to study the Bible for themselves and grow their Bible-teaching skills to lead others on a joyful walk with Jesus.
She offers free Bible Studies that can be used for individual or group study. These topical and book studies include application questions and discussion guides.
These studies help you to learn to study the Bible for yourself using the inductive process (observation, interpretation, application) in a warm and inviting format. So, grab your Bible and some friends to explore God's Word together with Joyful Walk Ministries.  Click here to learn more about Melanie's Resources: Free Bible Studies from Joyful Walk Ministries
Time Warp Wife's Free Online Bible Study Courses
Each study written by Darlene Schacht takes you on an exploration through a book of the Bible, chapter by chapter with thought-provoking questions that motivate you to dig deep into Scripture and hold fast to your faith.
They're a perfect fit for small groups, MOPS groups, adult Sunday School classes for women, online groups, couples, moms and teens, or individuals who want a study they can do from the comfort of their kitchen table.  They are in blog format and easily downloadable.  Her studies include Galatians, Exodus, The Feasts, Faith, and many more.  To download her studies, click here:  Free Bible Studies from Time-Warp Wife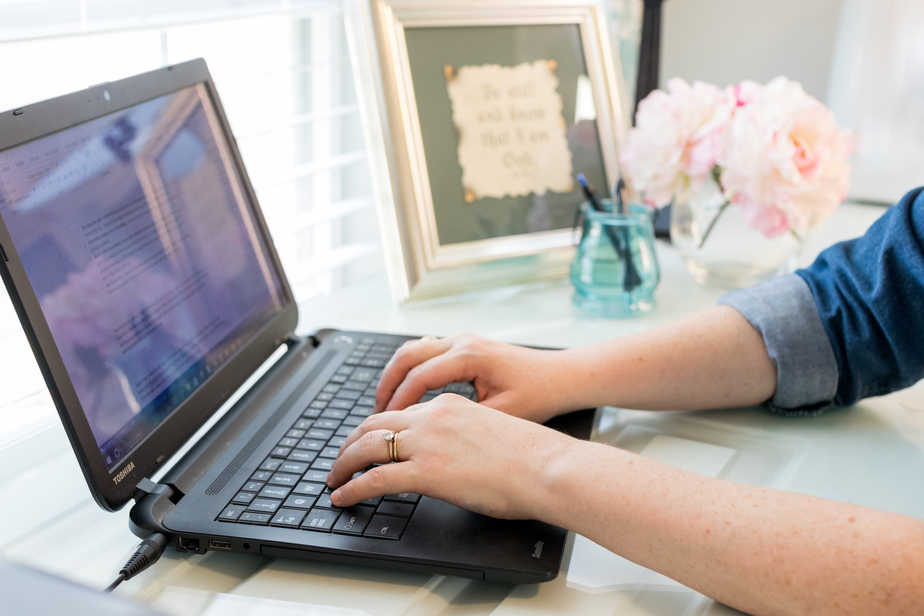 Women's Bible Study Plans
Best Scripture Reading Plans for Women: She Reads Truth 
She Reads Truth is a worldwide community of women committed to reading the Bible together every day.  The best part? The community is always open, and we would love to have you join them!
At She Reads Truth, they create and release 15 Bible reading plans each year that keep us in the Word daily.  There are four different ways to engage: the Bible study Book, the She Reads Truth App which helps you connect with others, reading online at shereadstruth.com or by subscribing to the daily emails.  To sign up, click here: She Reads Truth Community
Best Scripture Writing Plans for Women: Sweet Blessings
Shannon Long with Sweet Blessings offers a new Scripture writing plan each month available for free!  She says writing verses down helps you to think about and specifically focus on a set of Scriptures.   It's a great time to listen to God's voice and only takes a few minutes a day. ​  Shannon also shares that God never fails to show her exactly what He has for her to learn when she's writing Scriptures.  If you love finding new bits of truth from a verse you may feel familiar with, Scripture writing is for you!
There is no right or wrong way to write scripture. You simply copy the verses down in whatever version you prefer. There is just something about writing Bible verses down that helps us to see them in a whole new way.   You can even speak the verses aloud as you write them.  To download Shannon's free Scripture writing plans, click here:  Sweet Blessings Scripture Writing Plans
Best Bible Study for Bible Journaling: The Micro Bible Journaling Challenge
My friend Lillian Stevens with Embracing the Lovely is the authority on how Bible journaling can enrich your study time with Him.  With this free online study, she helps you to cultivate closeness with the Father through Bible journaling making your devotional time more personal and meaningful.  She shows you the value of digging deep into God's Word and ways to express your creative faith.
No creative abilities are required for this study!  In it, she covers how you can benefit from Bible journaling, shares study tips, and gives guidance on how it can enrich your study time.  After you complete this study, you can apply these same concepts to any study or sermon notes in the future!  To sign up for the free download, click here:  5 Day Micro Bible Journaling Challenge.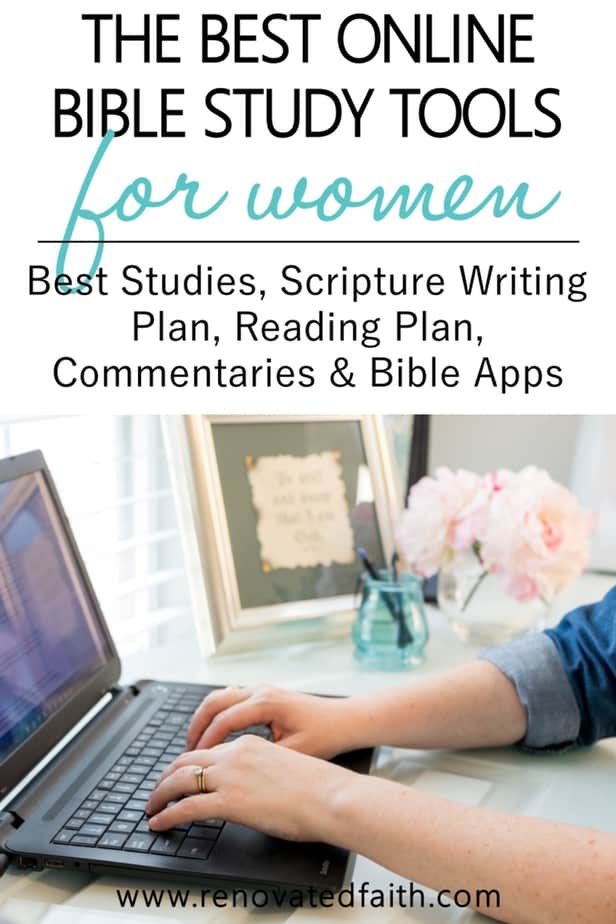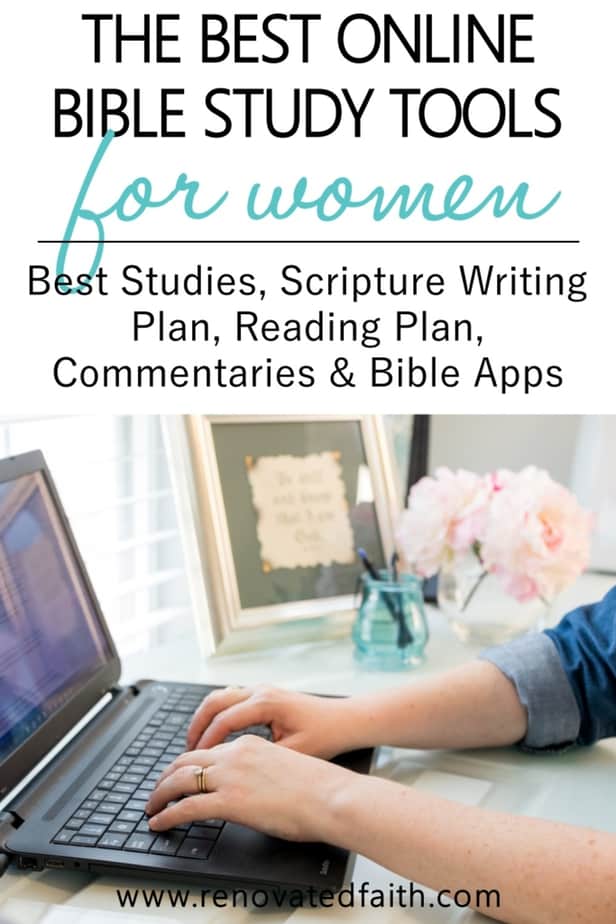 Women's Online Bible Study Tools and Resources
Constable's Notes Online Commentary
Dr. Constable's Notes, authored by Dr. Thomas L. Constable, provide commentary on all 66 books of the Bible and contain over 12,000 pages of material in PDF format. Dr. Constable taught at Dallas Theological Seminary for 45 years and served as the Chairman of its Bible Exposition department for 13 years.  He now spends most of his time upgrading these notes. These notes are intended to help you to understand the Bible better and are a wealth of applicable information, all at your fingertips!   To check it out, click here: Constable's Notes
BibleSummary.info
This is an amazing resource where author Chris Juby provides short summaries of every single chapter of the Bible.  Each chapter is less than 140 works giving you a great synopsis of each chapter.  This is a great resource when you are reading and can't remember what a certain passage is referencing.  Since finding out about this resource, I'm surprised how much I use it.  Be sure to add it to your bookmarks by clicking here: BibleSummary.info
The Bible Project Videos
The Bible Project is a non-profit animation studio that produces short-form, fully animated videos to make the biblical story accessible to everyone, everywhere. They create 100% free videos, podcasts, and resources that explore the Bible's unified story.
The Bible is a divine-human book that speaks God's word to his people. We believe it ultimately points us to Jesus, who has the power to change individuals and whole communities when we let the biblical story speak for itself.  To check out these incredible videos, click here: The Bible Project
Here's a sample of one of their videos:
The Bible Project: The Book of Ruth
Online Bible Study Guide for Beginners: Free Printable Bible Study Guide
If you are brand new to Bible study, I share with you in my post How to Study the Bible for Beginners, the basic steps that most of these online studies have in common.  I share with you how to get the most of God's Word and apply it to your life.  Also included is a free printable Bible study guide to work with any book of the bible.  Click here to check out the post and get your free Bible study Guide:  A Beginner's Guide to Bible Study
|
Women's Bible Study Apps
Blue Letter Bible
This Bible study app actually shows the original Hebrew and Greek translations as well as commentary information for each passage of scripture.  If you are looking for the best Bible study app, this in-depth app is for you. You can even do word studies to assist you in your personal study time.  To download the app, click here: Blue Letter Bible App Download
First Five App
What if the minute you pick up their phone in the morning, instead of getting distracted by other things, you were invigorated by the truth of the Bible?   With First 5, you can start every day by reading and studying God's Word. Open the app each weekday morning and read a chapter of the Bible and a short teaching.  To get the app, click here: First 5 Bible App Download
The Bible Memory App
This app is incredible in that it makes Scripture memory easy.  It is an all-inclusive Bible memory system that equips you to easily memorize, organize, and review verses on your own, personally customized review schedule. You can even memorize & review verses while reading your Bible, all in one app.  To download the app, click here:  Bible Memory App Download
How to Start an Online Bible Study Group
You have two options, to start your own online Bible study.  First, you can use one of the free printable resources above and use social media (a Facebook group) as a means to meet.  Then you can enroll friends to be part of the group.  Another option is to enroll with some friends in the existing group studies listed at the top of this post.
RENOVATED THINKING:

 Every DIY or Home Decor post with spiritual encouragement has a Renovated Thinking section.  You can see more of those posts by clicking here and can subscribe to the weekly newsletter by clicking here.
More Posts Related to The Best Women's Bible Study Websites
The Best Podcasts for Christian Women, 2020
The Best Christian Books for Women, 2020
41 of the Best Gift Ideas for Christian Women
How to Overcome Anxiety and Depression as a Christian
The Easiest Way to Add Ribbon to a Christmas Tree
A Beginner's Guide to Furniture Painting
Whitewashed Fireplace Transformation
Final Thoughts on Online Bible Study Guides for Women
No matter what Bible study you pick, stick with it. There are so many great online Bible studies but none of that matters if you don't make your quiet time with God a priority.  Pick a time during the day and make that your daily appointment with your Heavenly.   The Bible has the power to transform you, guide you, encourage you, and correct you!   You will not regret spending time with Him.  I promise!
If you want to save this post for later, pin it here:
What are your thoughts, my friend?  Which study will you try?  Do you have any Bible studies you'd like to share? I love to hear your thoughts and questions!  Scroll down to leave a comment and I WILL reply! ❤️
Blessings,

Be sure to follow the fun here!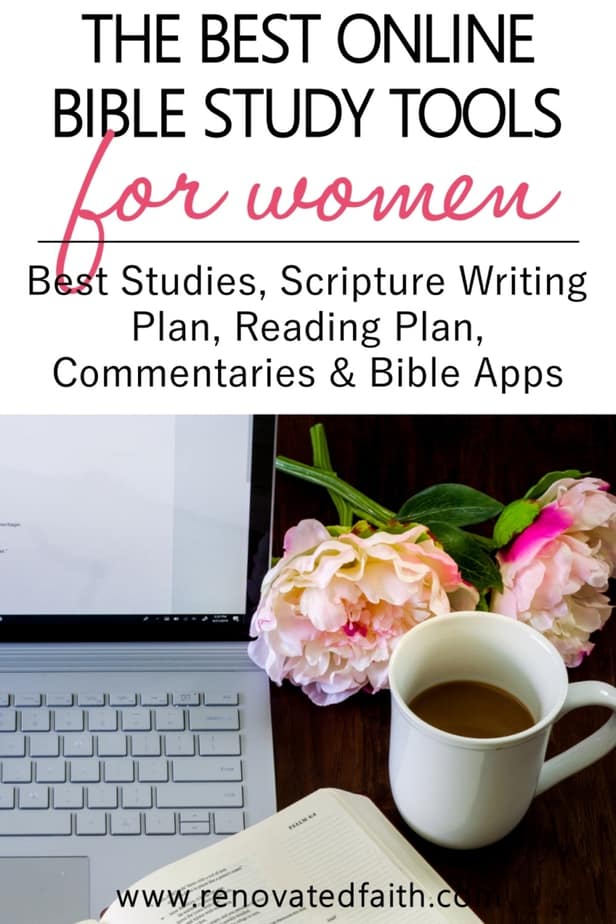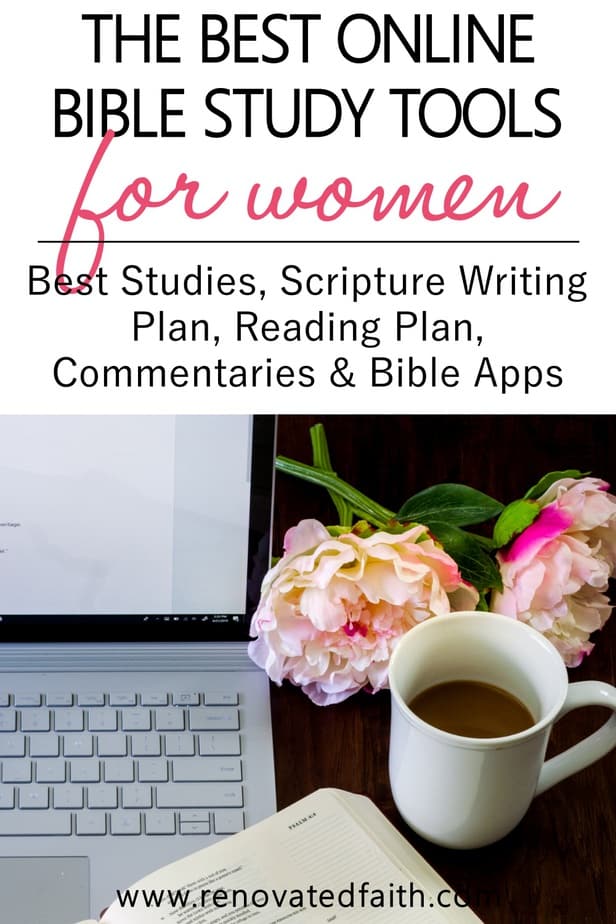 The Best Women's Bible Study Plans, Tools and Study Guides
Welcome to Renovated Faith, where I share about DIY projects, my faith and everything in between! When I'm not spending time with my family, you will find me redoing furniture in the garage or watering plants in my greenhouse. This blog is about transformation. Anyone can renovate a house but only God can transform our hearts!