15 Stunning Painted Furniture (Before and After) Reveals That Are Easy to DIY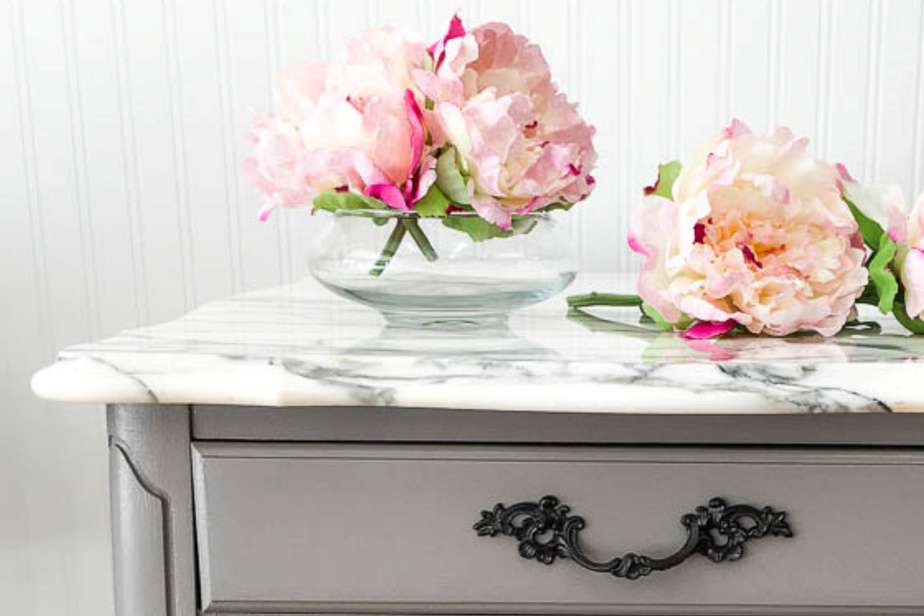 DIY Vintage Painted Furniture Transformations
If you need some inspiration for your next furniture makeover, check out these painted furniture before and after reveals which also include step-by-step tutorials and a video!
---
With all the different ideas online for furniture makeovers, it's hard to know what style to choose or which products won't cost an arm and a leg. In this post, I'm sharing my best tips for not only the right color and look but also the right process for a beautiful and long-lasting finish. (Don't forget to download my free furniture painting cheat sheet here!)
Furniture transformations mean so much more to me than just slapping a coat of paint on an antique. Not only do I love sharing instructions on how to prep and paint furniture to provide a flawless and durable finish, but the process itself is so relaxing and enjoyable for me. Sometimes I joke that furniture painting is just as effective as therapy (but cheaper!) and I'd love to show you why!
These curbside rejects often remind me of how far I've come in my own restoration process and my true source of transformation. Here are my best ideas for giving antique furniture a modern makeover while sharing my absolute favorite aspect of DIY furniture makeovers.
LET ME SHOW YOU:
Stunning furniture reveals to inspire your own unique transformations!
How to get a beautiful and durable finish easily without the high cost of chalk paint
Tips for picking the best paint color for furniture
The benefits of using paint as a faux stain on painted or previously-stained furniture
(As an Amazon affiliate I earn from qualifying purchases. Please see my full disclosure HERE).
What I Love About Furniture Painting
More than a couple of years ago, I returned to college a little early after Christmas break during my sophomore year at Texas A&M. I was the only one at our little rental house that weekend out of my 6 roommates. At the time, I was pretty down about something – probably a boy, a roommate issue, or one of a myriad of possible problems that college girls deal with on a day-to-day basis.
An elderly couple owned the house and all of its outdated furniture. I looked around the living room that day and saw the coffee table which looked as awful as I felt. I found some creamy white latex in one of the closets, put an old sheet on the floor, and decided to start painting.
I remember being amazed at how something so simple could be so enjoyable. Before I knew it my bad mood was melting away with every brushstroke of paint on the old coffee table.
What was previously a surface of chippy brown laminate was now a beautiful clean slate. Suddenly, I felt the same way about the new semester.
I didn't realize how therapeutic and peaceful painting furniture could be or the joy I could experience by giving a piece of furniture new life. Little did I know, that the coffee table was one of many furniture pieces I would paint and this blog is an attempt to document those makeovers as well as the transformation the Lord is doing in my own life daily.
Renovated Faith: What's in a Name?
Painted Furniture: Before and After Transformations:
I've had the opportunity to refinish lots of furniture pieces through the years but with this post, I've tried to narrow them down to my absolute favorite reveals and I can't wait for you to see them! (To see ALL of my furniture makeovers, you can click here: Project Gallery)
Tips for Painting Bedroom Furniture: Before and After Transformations
I often get questions about ideas for painting bedroom furniture which includes dressers, headboards, side tables, and vanities. A couple of the pieces below have lots of sentimental value because they were my grandparents'. I was happy to get them from my uncle who drove them in a U-Haul from New Mexico to College Station, Tx. (Don't forget to download my free furniture painting cheat sheet at the end of this post!)
Painted Dressers: Before and After
Antique dressers are so easy to come by! You can find them anywhere like Facebook Marketplace, Craigslist, or your local resale shop. Just make sure to check all the drawers on the dresser before you bring it home to make sure they are in good working order.
Navy Dresser: Before and After
This painted dresser is one of my favorite furniture pieces in our home because it belonged to my grandmother, Cornelia Moseley. She used it every morning to put her makeup on. I wanted it to be a sophisticated dark blue without being too flashy so I picked Benjamin Moore's Hale Navy. I love that it is such a pretty navy and has a gray undertone while still being a true blue. Needless to say, Hale Navy did not disappoint!
What I love most about this dresser are the intricate designs on each drawer. My mom told me she would run her fingers through the scrollwork when she was a little girl. I also love the long turned legs with wooden wheels. They definitely add lots of style to such a beautiful piece.
My grandmother was a seamstress and I remember she had a big box of rolls and rolls of intricate lace. She would often make dresses and hem lace on the bottom edge.
For that reason, I added a lace detail to the inside of each drawer so that I can remember her every time I open this navy painted dresser. Because the wood drawers weren't very smooth, I did a lot of experimenting and was able to find a way to stencil on any wood surface without bleedthrough: The Easy Way to Stencil on Wood
Painted Furniture Ideas: Dresser Painted with Chalk Paint Alternative
One of the first furniture makeovers I included on the blog was this antique dresser where I showed how to get the look of chalk paint and wax with a much cheaper and more durable alternative. The results were great and the process is easier than chalk paint! (A Better Alternative to Chalk Paint)
This dresser doesn't require the maintenance that is needed with waxed furniture pieces and the finish is more durable. To hear more about why I stopped using chalk paint and this transformation, click here: Why I Stopped Using Chalk Paint on Furniture
Painted Furniture With a Past
I included this coastal blue dresser makeover because of the backstory. In the post, you can hear about how a frog in my shoe caused me to be late to meet my husband and the owner of the piece here: Coastal Dresser Makeover with Driftwood Top
So why is having a frog in my shoe relevant? I was running late to meet Jeremy at the storage facility where the dresser was located. Therefore, he had loaded it before I saw it and I didn't get to do my usual 4-point inspection.
When we unloaded the dresser, I realized that it reeked of cigarette smoke, old lady air freshener, and some other …organic smell. It REEKED! Also, there was a massive chip in one of the drawers that I had no idea how to fix.
I would have never bought the dresser if I'd known about the damage and smell, but there it was, stinking up my garage. Fortunately, I learned some new skills in refinishing this piece and wrote blog posts on them here: How to Get Musty, Moldy Smells Out of Old Furniture and here How to Fix Damaged Furniture for Refinishing
This is the first furniture piece where I used a faux finish to get the look of wood. You can read more about my driftwood finish here and more faux stain shades here: How to Faux Stain Wood With Paint
Furniture Redo Ideas: Side Tables
After painting numerous furniture pieces, I have found some time-saving tricks and also learned from mistakes along the way. I have included all of these tips in my Must-Have Furniture Painting Cheat Sheet. You can get it for free by filling out the form at the bottom of this post. Now, on to side tables!
Painted Bedroom Furniture Ideas: Marble End Tables
This is one of my simplest transformations that still had the biggest impact. Sometimes all you need for a dramatic transformation is the right color of paint. This beautiful shade of Dovetail Gray accented the marble tops of these beautiful side tables.
Most of my posts have a Renovate Your Faith section where I share a little about how God is transforming me. In this post, I share not only the full end table restoration but also share some encouragement if you find yourself stuck in the comparison trap: How to Stop Comparing Yourself to Others (Marble Side Table Makeover)
Two-Tone End Tables (Painted Wooden Furniture Makeover)
My mother-in-law had the idea to restore the stain on the drawers of Jeremy's grandma's old side tables while painting the rest navy. I'm so pleased with the results and am thankful she had such a great idea!
You can see the full transformation and also how to fix damaged furniture here: A Beginner's Guide to Fixing Furniture Damage
If you need help on installing new hardware or filling old hardware holes, click here: How to Install Handles and Knobs on Furniture and Cabinets
Painted Antique Furniture: Vintage Vanity Makeover
Probably my favorite furniture restoration to date is this vintage vanity makeover. It was initially intended for my grandmother to use but my grandfather actually used it more. He would put his wallet and keys in the top right drawer. I sit at this vanity every morning to put my makeup on but I use the top right drawer only to store some things that belonged to him.
You can see the entire process from start to finish in this post: A Beginner's Guide to Painting Furniture It is one of my favorite transformations not only because of the dramatic transformation but the sentimental memories behind this piece.
More Painted Bedroom Furniture Ideas
For more pictures of painted bedroom furniture, you can check out my project gallery here: Painted Furniture by Renovated Faith
Painted Dining Room Furniture (Before and After)
I recently refinished the top of my breakfast table as it had a lot of water damage from cold glasses, because, well…we live here. I used my Dark Walnut faux stain to match the chairs and I love how it turned out. You can see this shade and 5 others here: How to Faux Stain Furniture with Paint
Easy Faux Raw Wood Finish For Any Surface
One of the biggest trends in furniture today is a bleached raw wood finish. These furniture pieces are stunning but the look is hard to come by without the use of furniture stripper and bleach. But this tutorial will show you how to get the same look on any surface (the console is white laminate) with just paint!
Painted Furniture Transformations: Roadside China Cabinet Makeover
After a long, hard day, I was driving home one night and was nearly home when I saw a dark, eerie figure on the road-side. I slowed down to see what it was and could see in my rearview mirror it was an old hutch or china cabinet. Even though it was dark and I was overtired, turned around to see what shape it was actually in.
To my dismay, it was a huge antique china cabinet. It was old and dirty but the glass panes and shelves were nicely wrapped in newspaper and laid inside.
On it was a sign that said, "FREE, Please Take!" So, I did! I loved refinishing it and decided to paint the inside Behr's Sonata Blue so that my china would stand out more.
This china cabinet is such a special piece of furniture. The reason I had such a rough day when I first saw it was because my mom had just started chemo for breast cancer. She just recently hit her 5-year mark and is now a breast cancer survivor!
This piece is such a reminder of how God can transform any situation for His glory – no matter how bad it looks at the time. You can see the complete makeover here: White China Cabinet Transformation
Dining Table Before And After: Raw Wood Finish (coming soon)
Painted Chairs Before and After (coming soon)
Before and After Pictures of Painted Furniture: Rolltop Desk Restoration
I always shied away from roll-top desks because I wasn't sure if I could refinish the tambour (the rolly part). Fortunately, after some trial and error, I found a way to refinish it with white latex and gel stain. I even added some tiny drawers on the inside. You can see the full transformation here: Rolltop Desk Makeover
Before and After Furniture Makeovers: How to Make a Desk Out of an Old Door
As I write this post, I'm sitting at my upcycled desk that I made from two Ikea cabinets and an old door. I added a thick piece of glass to the top and it has been the best desk, giving me plenty of room to sprawl out and lots of storage drawers. You can see the full transformation here: How to Make a Desk Out of A Door You can also see my best tips for painting IKEA furniture in this post: What To Know Before Painting IKEA Furniture
Painting Laminate Furniture
Have you ever walked into a used furniture store and saw a great piece to refinish only to realize that it was laminate? Painting laminate furniture can be tricky if you don't include one simple step. In this post, I show you all you need to know on how to paint and stain laminate easily: How to Paint and Stain Laminate Furniture (with Video Tutorial)
How To Update A Wire Shelf Unit to Look Like DIY Industrial Pipe Shelves
We all these chrome wire shelf units somewhere in our home or garage. They hold a lot of weight and come in lots of versatile sizes but they aren't much to look at. With a few easy updates, you can transform your own wire shelf rack into a low-cost industrial style shelf you can be proud of: DIY Industrial Shelves (Wire Shelving Hack) You can also see how I transformed it into a DIY grow light stand: DIY Grow Light Shelves
How to Make Painted Furniture Pinterest-Worthy
How Do You Paint Furniture?
There's more than one way to paint furniture but I've had the BEST results with latex paint as long as you keep a few specific tips in mind. Several other options today are chalk paint, milk paint, and General Finishes furniture paint. I have tried them all and have found the easiest and most flexible option is a process involving latex paint. Because the same paint is often used for cabinets, it ensures a beautiful but durable finish every time in almost any color imaginable: A Beginner's Guide to Painting Furniture
What About Chalk Painted Furniture?
What is chalk painted furniture? Whether you use Annie Sloan Chalk Paint, Rustoleum chalk paint or any similar products, chalk paint is known for it's matte, chalky finish. The additives that give it this chalky finish help it to stick to furniture in some cases but the finish isn't durable long-term and other options will give you fewer brush strokes. For a side by side comparison of some of the most popular paint options for furniture today, click here: Chalk Paint vs. Milk Paint vs. Latex
If you want a cheap, easy, and lasting way to paint furniture while achieving the same farmhouse look of chalk paint, be sure to check out the link below. I feel like there are a few misconceptions about chalk paint and when family antiques are at stake, I think it's worth explaining why it's not always the best or easiest way to refinish furniture. Here are the reasons I stopped using chalk paint: 7 Reasons I No Longer Use Chalk Paint on Furniture: A Better Alternative.
Can Painted Furniture Be Stained?
To stain painted furniture with a traditional stain, you usually have to completely strip off the old stain with a chemical stripper which is pretty messy. Another option is to sand off the existing paint. HOWEVER, I know of a process that allows you to faux stain using latex paint. You can simply paint over the existing surface without stripping or sanding off the old finish. See the full tutorial here: How to Faux Stain with Latex Paint (6 Shades to Choose From)
What Is The Best Paint For Wood Furniture?
After I blind-tested and reviewed 24 furniture paints, I recommend Benjamin Moore Advance. You can see the full results for each paint brand here: The Absolute Best Paint for Furniture
Can Wall Paint Be Used On Furniture?
Wall paint can be used on furniture but not all wall paint is created equally. The term "latex paint" can cover lots of different grades of water-based paints. My favorite paints for furniture that also can be used for walls are Sherwin Williams ProClasssic and Behr Marquee (at Home Depot). Lowe's also has a line of Sherwin Williams paints that I've had good results with.
How Do You Paint Over Painted Wood Furniture?
Before you repaint painted furniture, you want to very lightly sand the surface. I know that I probably just lost your interest when I said the "s" word. But remember, you don't need to sand off the old paint layer. Instead, you are just going over the surface with sandpaper or a mouse sander to slightly rough it up so it accepts a new layer of paint. You can see how I do that in this post: How To Sand Furniture in Less Than 5 Minutes
How To Protect Painted Furniture
After painting furniture, you want to add some kind of protective finish. I wasn't sure what to seal painted furniture with as there are so many options of topcoats. But on high-use pieces like dining tables or coffee tables, it's important to know what to put on painted furniture to protect it. So, I did a little experimenting and placed cold drinking glasses of water on top of samples of different clear coats overnight. In terms of durability and also the finish, Varathane's Waterbased Polyurethane came out on top in every test (Best Clear Coat for Furniture).
Clear Coat vs. Wax
Even if you chalk paint furniture, I recommend using a clear coat like the one I mentioned above instead of wax. Applying wax is time-consuming and there is also a special technique that requires a specific brush. But a clear coat is easy to brush on in the direction of the grain to seal your furniture piece. If you use latex paint, you don't need any kind of protective coating unless it is a well-used furniture piece that needs added protection. Chalk paint however always needs some sort of sealant.
When to Wax Painted Furniture
Furniture wax needs to be maintained. In other words, it will have to be repeated every 6 months to retain the durability of the wax.
When To Seal Painted Furniture with a Clear Coat
Pieces painted with latex don't need an additional topcoat unless they will be used quite a bit like a kitchen table or coffee table. A clear coat can be brushed on in several layers whenever the piece is painted. There is not long-term maintenance with a top coat – brush it on and you're done! See a video on how to add a top coat here: Best Clear Coats for Furniture
Tips for Decorating with Painted Furniture
Will Painted Furniture Go Out Of Style?
Painted furniture is classic and while color trends stage, painted furniture is a staple in home decor. One of the biggest trends in furniture right now is a raw wood or Restoration Hardware-style finish. Right now I'm working on a faux stain that will give you a raw wood finish with paint – no stripping or bleaching required! That post will be out in a couple of weeks.
Can You Mix Painted Furniture With Wood Furniture?
When it comes to mixing styles of furniture, feel free to mix wood furniture and painted furniture as long as the painted furniture works with the colors of the room. The one thing you don't want is for every piece of furniture in your room to exactly match. You do want furniture pieces to coordinate but matching bedroom sets are a thing of the past.
Can Painted Furniture Look Modern?
Updating your existing painted furniture to have a modern look can be as simple as changing the hardware or adding more modern legs. You can check different options for knobs and handles here to give you some ideas. Also, a different shade of paint can do wonders to modernize your furniture.
RENOVATE YOUR FAITH: The Author of Transformation
For more spiritual encouragement, click here for the rest of my project posts that also include Renovate Your Faith devotionals.
FAQ's: Painted Furniture Ideas (Before and After Makeovers)
Can You Whitewash Painted Furniture?
To whitewash furniture, simply add water to white latex paint in a 1:1 mixture. Brush some of the paint mixture on one surface of your furniture piece. Then, wipe off the paint mixture in long strokes with a moist rag in the direction of the grain. Keep wiping off until you get the look you want.
Furniture Painters: Where To Get Furniture Painted Near Me
If you aren't interested in painting your furniture piece, there are lots of talented furniture painters around the country that can help you out. The best way to find them is by doing a Facebook search based on location. If you have a gift shop that sells painted furniture, they are bound to know of someone to assist you.
What Painted Wood Furniture Sheet Looks Best?
Stain or matte (flat) sheens are most popular now. Satin is slightly shinier than matte but also satin paints tend to be a little more durable.
Can Chalk Painted Furniture Be Used Outside?
Chalk painted furniture can be used outside as long as it is protected with an exterior clear coat. I suggest Spar Urethane. Be sure to add several coats to give your furniture piece maximum protection. Do not wax the furniture piece before applying the clear coat.
Where To Sell Painted Furniture
You can always sell painted furniture on Facebook Marketplace or Craigslist for a quick sale. However, if you want to maximize your profit for painted furniture, check into local craft malls where you could set up a booth. You can also check with local gift stores. Often, they will allow you to put your painted furniture pieces in their shop with a for sale tag. They can use your furniture piece to display their merchandise while also getting your furniture in front of potential buyers.
Whimsical Painted Furniture (Decorating Furniture with Paint)
For ideas on how you can add whimsical details to furniture, my favorite source of ideas is Miss Mustard Seed. She has an incredible knack for adding intricate details on furniture without it looking too busy. She is truly an artist and her tutorials can be found here: Miss Mustard Seed
More Posts Related to Painted Furniture Pictures and Tutorials
How To Build a Farmhouse Table with Pocket Holes (A Beginner's Guide!)
41 of the Best Gifts for Christian Women
RELATED LINKS: Before and After Pictures of Painted Furniture
Final Thoughts on Refinished Furniture (Before and After Makeovers)
Don't forget to download my Free Furniture Painting Cheat Sheet. To get your printable, sign up for my weekly newsletter which also grants you free access to my resource library full of wall art printables, checklists, and project plans!
There are so many ways to paint furniture but hopefully, this post explained what has worked well for me to get stunning and long-lasting results every single time! With these tips and tricks, you can have a beautifully painted piece of furniture in no time. You might even find yourself enjoying the therapeutic benefits of furniture painting like I do.
I love to hear your thoughts and questions! Scroll down to leave a comment and I WILL reply! ❤️
Blessings,
Be sure to follow the fun here!
Best Tips for Painted Furniture: YouTube Video
Painted Furniture: Before and After Pictures